Are you an investor looking for property management?
Team TLC is here to help you! We take the stress out of investing and property management.
We have a system of tailoring homes to investors to meet their goals in building a diverse portfolio.

Once you have purchased an investment property Team TLC will:
Market home to find potential tenants
Pre-screen each applicant before showing property
Review all applications and send the very best in for security checks which include background, criminal, sexual offender, credit and job/income. The investor will receive a report with professional advice to help them with the decision making process to select tenants.
Once tenant is accepted Team TLC will:
Request draft lease from our preferred leasing attorneys
Meet with both parties to review lease and answer all questions before parties sign
Collect security deposit/s and deposit them on behalf of owner/investor
Coordinate initial walk-thru with tenant, collect prorated rent, pet fees and first month's rent depositing for our client in their bank
When tenant is in place Team TLC will:
Manage the property. We'll keep the owner apprised of all issues and get their authorization before any work is done
Contract with our preferred vendors whose work we know and trust. We have a list of vendors to help with maintenance and repairs as well as an in house handyman?

Coordinate with tenant and contractor for work to be done
Manage property for the entirety of the lease
We also do lease renewals and help with evictions (although we've never had one). We partner with a Florida attorney for lease with privileges.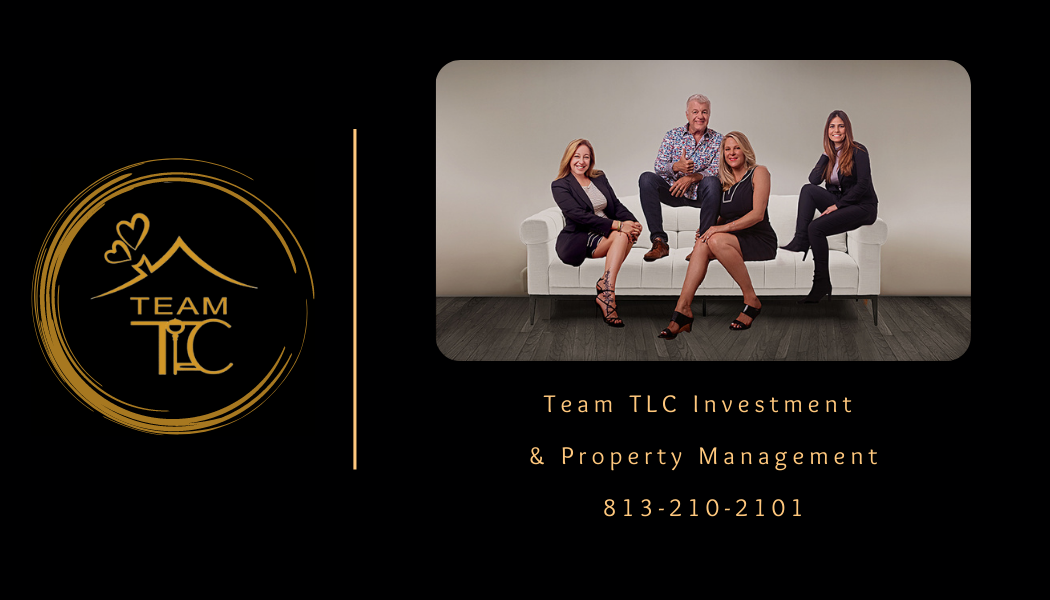 Learn more about Team TLC's Property Management