Safety Harbor, FL: Where to Live, Play & Eat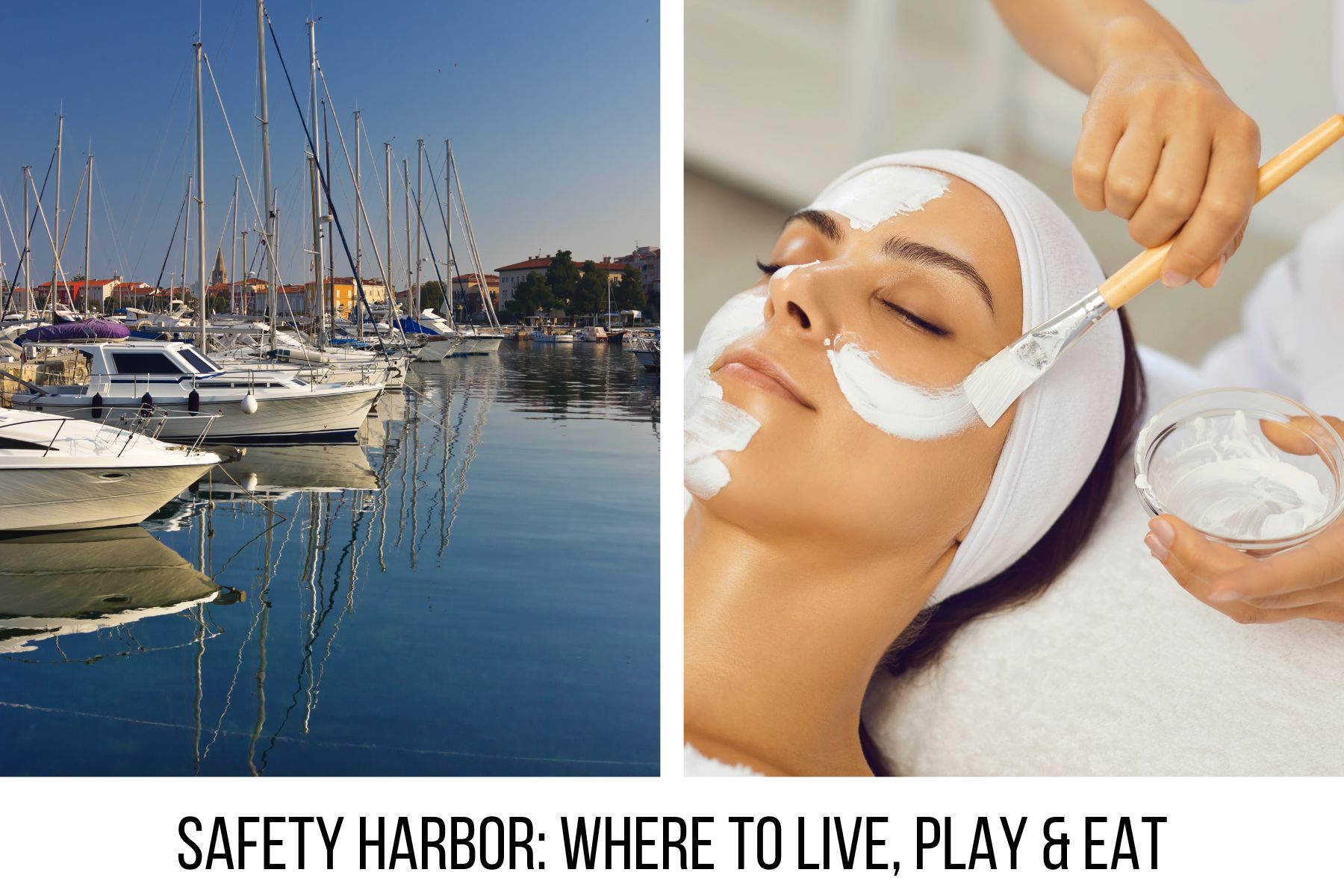 Location of Safety Harbor, FL
Tucked next to the north end of Old Tampa Bay and easily reached from Tampa, St. Petersburg and Clearwater, Safety Harbor offers a unique small-town setting. Safety Harbor is in northern Pinellas County.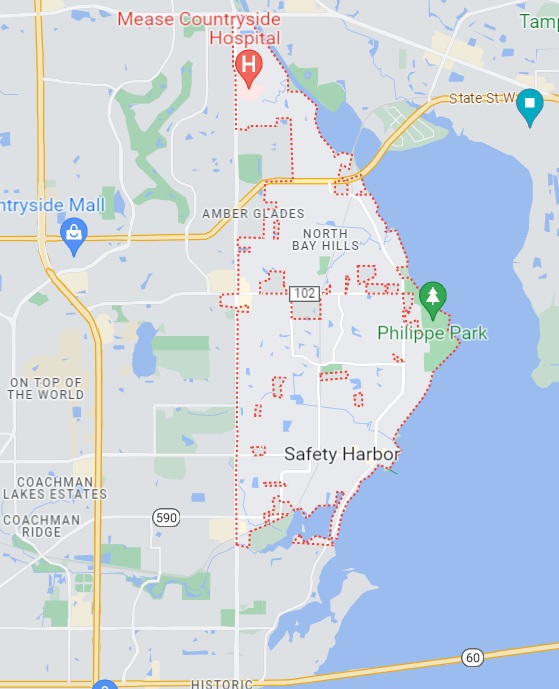 Real estate options in Safety Harbor
Safety Harbor has a variety of housing options including single family, condos, villas and townhouses. There are some waterfront properties as well.
Homes for sale in Safety Harbor
Best things to do in Safety Harbor, FL
Safety Harbor boasts the world-famous Safety Harbor Resort and Spa as well as a hip downtown area with bars, family-owned restaurants, galleries and a large Third Friday celebration. We love the local parks and fishing areas along the waterfront.
Parks in Safety Harbor, FL
The small community has several beautiful parks including:
Philippe Park (boat ramp, playground, picnic shelters, softball field, historic Indian mound)
Daisy Douglas Park (playground, basketball courts, picnic shelter)
Mease Park (pre-school age playground)
Marshall Street Park (playground, nature trail, basketball courts)
Veterans Memorial Park (fishing pier, butterfly garden, boat ramp, 3 picnic shelters)
Safety Harbor Dog Park
North City Park (shaded playground)
Safety Harbor City Park (playground, ball fields, tennis courts, skate park and picnic facilities)
Biking & walking trails in Safety Harbor, FL
There are several trails in the parks in Safety Harbor that can also be used for walking, jogging and biking. There is also a walkway along the waterway downtown. These include:
Marshall Street Park
Philippe Park
Safety Harbor Nature Boardwalk
Places to eat in Safety Harbor, FL
It's a small town with many local options including:
NONA Slice House
Harbor Bar
Paradise Restaurant
Crooked Thumb Brewery
Sips Wine Bar
Water Oak Grill
Screaming Jalapeno
Fountain Grill Restaurant
Places to have fun in Safety Harbor, FL
There outdoors is everyone's backyard with all the local parks and open space. Main Street also offers a monthly festival. The Safety Harbor Resort & Spa is also a centerpiece of the community.
Places to shop in Safety Harbor, FL
There are many small-town options for shopping in Safety Harbor including:
Rocking Delicious
The Patent Bow Boutique
Safety Harbor Gifts & Jewelry
Tupelo on 4th
Seersucker Sassy Boutique
Spice of the Harbor
There are a variety of grocery store options in Brandon as well including Publix, Fresh Market, Sprouts and Aldi.
Schools in Safety Harbor, FL
Schools in Safety Harbor, FL are run by the Pinellas County School District
Elementary
McMullen-Booth Elementary
Safety Harbor Elementary
Middle
High
Private
Countryside Christian
Espirtu Santo Catholic School
Safety Harbor Montessori
Hospitals in Safety Harbor, FL
There is one hospital based in the Safety Harbor, FL community as well urgent care centers and doctor's offices. The hospital is Mease Countryside.
Ready to move to Safety Harbor, FL?
With its small town atmosphere and easy access to the Bay, Safety Harbor is a great place to settle and enjoy all the amenities in the area. Our real estate team, with more than 30 years working and living in Tampa Bay, is here to help you find the perfect home. Call or text us today: 813-541-5320