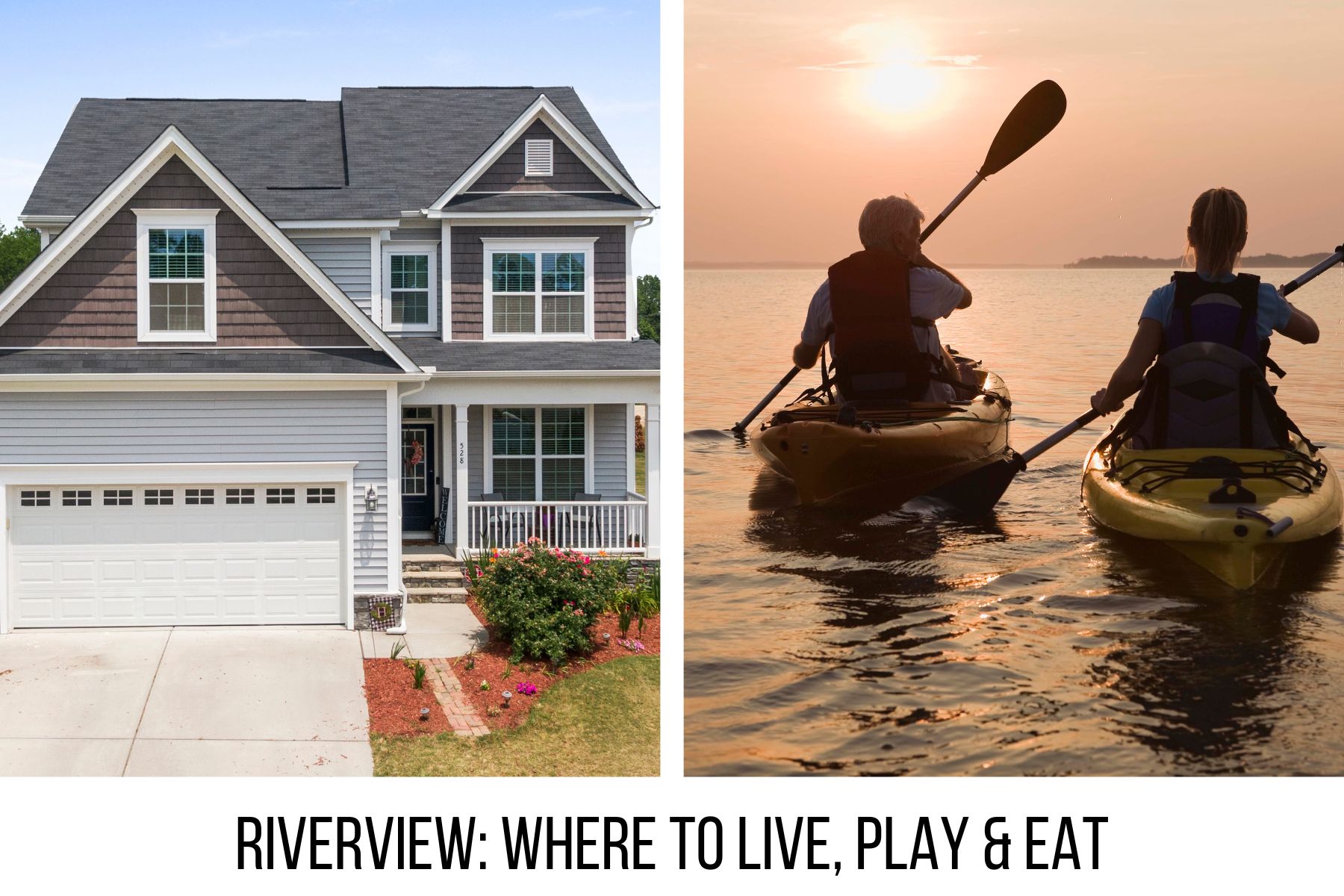 Location of Riverview, FL
Riverview is a growing city in southeastern Hillsborough County. Located along the Alafia River, Riverview is centrally located with easy access to I-4, I-75, I-275 and the Selmon Expressway. It's close proximity to downtown makes it popular with commuters and young families.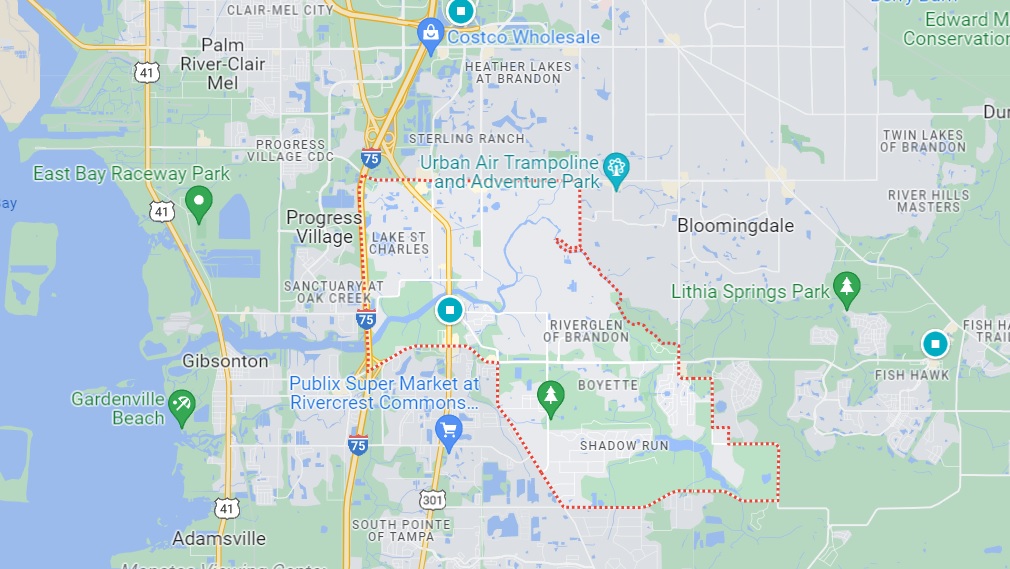 Real estate options in Riverview, FL
Riverview, FL has a variety of housing options including new construction, older ranch-style homes, riverfront single-family homes, condos, villas and townhouses.
Best Things to Do in Riverview, FL
Riverview is full of opportunities to enjoy nature including the Alafia Scrub Nature Preserve and Bell Creek Nature Preserve. There are several area golf courses including Summerfield Crossing and easy access to Tampa Bay from the river. If you're into boating, fishing or canoeing, Riverview offers many opportunities. Riverview also has several parks and it's easy to get to restaurants, shopping and entertainment in nearby Brandon.
Parks in Riverview, FL
The quiet community along the Alafia River has several beautiful parks. A few parks in Riverview, FL:
Causeway Park (basketball courts, playground)
Pebble Park (paved trails)
South Pointe Park (basketball courts, playground)
Boyette Springs Park (basketball courts, playground)
Wortham Park (playground)
Riverview Civic Center (BBQ grills, boat ramp, kayak launch, picnic shelters, meeting rooms)
Riverview Park and Rec Cener (fields, basketball courts, tennis, playground)
Williams Boat Ramp (ramp, fishing, picnic shelters)
Biking & walking trails in Riverview, FL
There are several nature preserves with trails in Riverview that can also be used for walking, jogging and biking. These include:
Bell Creek Nature Preserve
Alfia Scrub Nature Preserve
Pebble Park
Rhodine Scrub Nature Preserve
Wortham Park
Places to eat in Riverview, FL
There are many options to eat in Riverview including local and chain restaurants with a wide variety of choices including Italian, Seafood, Chinese, American and more. Some of our top choices in Riverview, FL include:
Fred's Market Restaurant
Cali
Beef O'Bradys
Datz Riverview

Places to have fun in Riverview, FL
There are lots of outdoor opportunities to have fun around Riverview. There is also a local movie theater as well as the Showman's Museum and Wild Florida Sanctuary. Nearby Brandon has lots of things to do including bowling, golf and more.
Places to shop in Riverview, FL
There are many options for shopping in the well-established Riverview, FL community including big box stores including Walmart, Target and Home Depot. There are a variety of grocery store options in Riverview as well including Publix, Target, Walmart, Riverview Fresh Market, Aldi and Winn Dixie.
Schools in Riverview, FL
Schools in Riverview are run by the Hillsborough County School District
Elementary
Boyette Springs Elementary
Riverview Elementary
Symmes Elementary
Warren Hope Dawson Elementary
Sessums Elementary
Collins Elementary
Summerfield Elementary
Summerfield Crossings Elementary
Frost Elementary
Ippolito Elementary
Middle
Rodgers Middle
Giunta Middle
High
Riverview High
Spoto High
Sumner High
Charter
Southshore Charter
Kids Community College
Riverview Academy of Math & Science
Creekside Charter
Winthrop Charter
Bell Creek Academy
Center Academy
Private
Livingstone Academy
Riverview Montessori
Bridgeprep
Providence Christian
Colleges and universities
Hospitals in Riverview, FL
There is one hospital based in the Riverview, FL community as well urgent care centers, outpatient surgery centers and doctor's offices. The hospital is St. Joseph's Hospital South (Baycare) although there are also several stand-along ER centers as well.
Ready to move to Riverview, FL?
With its easy access to downtown Tampa and MacDill AFB, Riverview is a popular community for commuters and young families. It's an excellent place to put down roots and enjoy all that Tampa Bay has to offer. Our real estate team, with more than 30 years working and living in Tampa Bay, is here to help you find the perfect home. Call or text us today: 813-541-5320