Odessa, FL: Where to Live, Play & Eat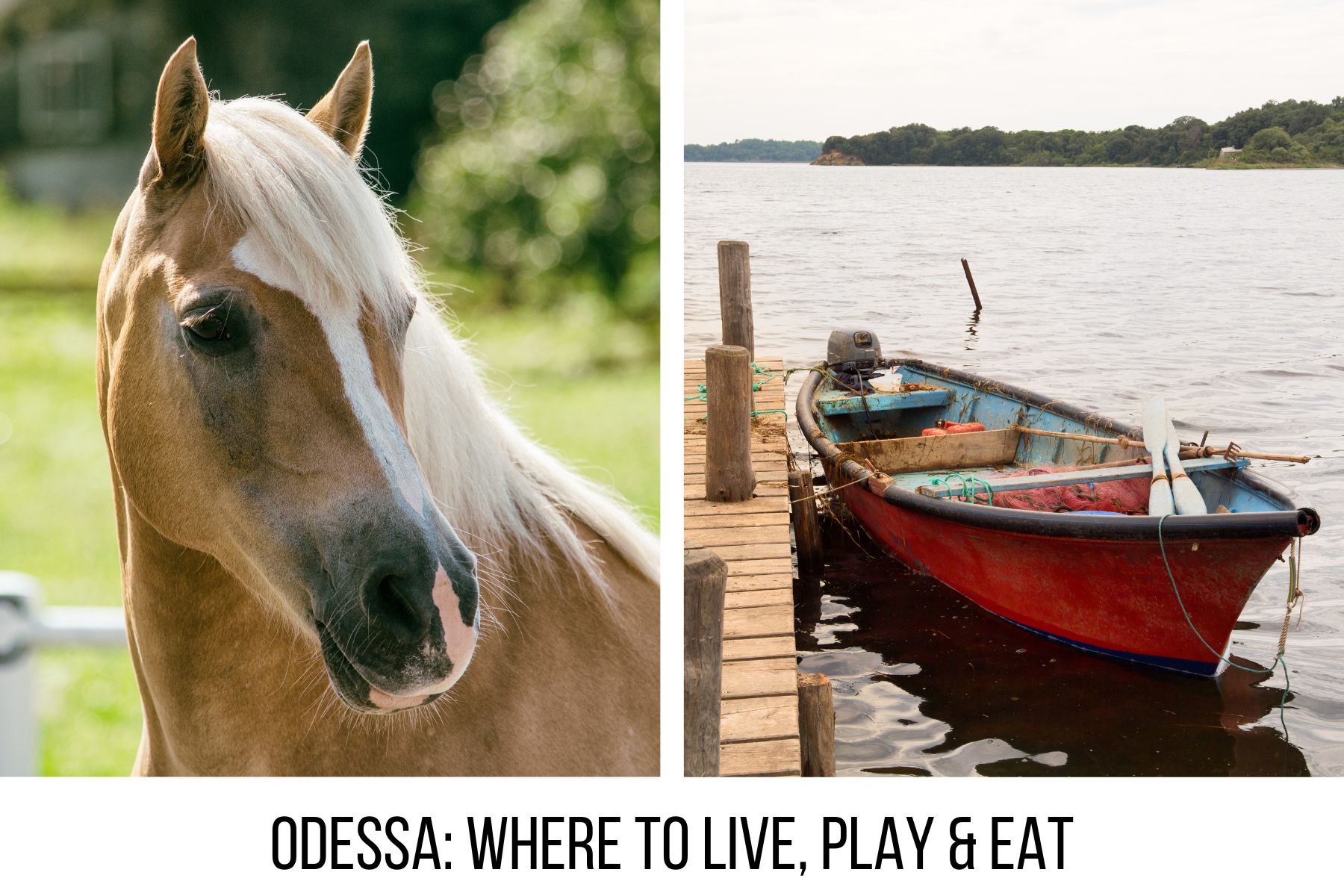 Location of Odessa, FL
Odessa, FL is unique in that it exists in two counties – Hillsborough and Pasco. We'll break it down by both for you. Odessa (Hillsborough) is in the northwest part of Hillsborough County and is known for its county feel – lakes, horse farms and orange groves. Lots of wide open space that still hasn't been developed.
Odessa (Pasco) in southern Pasco County is the opposite. It is rapidly growing, including the new community of Starkey Ranch. This a new master-planned neighborhood – building began around 2014 – is popular as it sits next to Jay B Starkey Wilderness Park but is close to new restaurants and shopping.

Real estate options
Odessa, FL is mostly single-family homes although you will find townhomes in the new construction communities. In Odessa (Hillsborough) you will find well-established neighborhoods, lakefront homes, gated communities and homes with acreage. In Odessa (Pasco) you will find more new construction and resort-style communities.
Best Things to Do in Odessa, FL
Odessa is very relaxed and laid back and there isn't a lot of hustle and bustle. You need to go to the neighborhing communities (Lutz and Citrus Park in Hillsborough County and Trinity, Lutz and Land O Lakes in Pasco County) to find activities. But Odessa does have beautiful outdoor space.
Parks in Odessa, FL
Keystone Park in Odessa (Hillsborough) is the hub of this small community. It has a playground, tennis and basketball courts, sports fields, community center and library. Lake Rogers Park in Odessa also has popular walking trails as well as two freshwater lakes, one of which — Lake Rogers — is among the largest in Hillsborough County. Fishing and kayaking are permitted in the lake.
Odessa (Pasco) also has a large county park in the Starkey Ranch community. Starkey Ranch District Park is a 150-acre site owned by Pasco County and the school district that includes a school and the Starkey Ranch Theatre Library Cultural Center. Additional recreation facilities for public use during non-school hours include courts, basketball courts, a running track, a gym, sports fields, picnic pavilions and a playground. Odessa Community Park in Pasco also has a playground, courts, ball fields and a community center.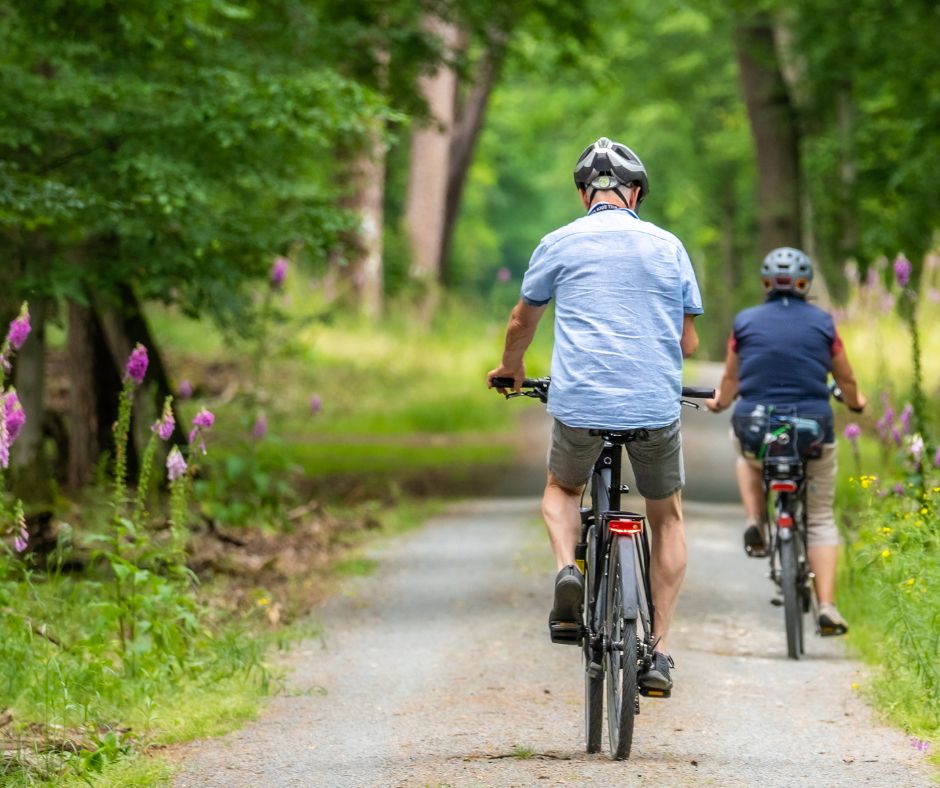 Biking & walking trails in Odessa, FL
Odessa residents love their nature. The Upper Tampa Bay Trail for walking and biking travels through a part of Odessa (north of Van Dyke Road) and the Starkey Ranch District Park has walking trails. Lake Rogers Park in Odessa (Hillsborough) also offers hiking trails.
Places to eat in Odessa, FL
In Odessa (Hillsborough) you won't find many restaurants. There is a pizza place (3 Brothers Pizza) and a Chinese take out restaurant (New China). In Odessa (Pasco) you will find a large selection of restaurants, although mostly fast food. This includes Culvers, Moes, Chicken Salad Chick, Chili's, Panera, Chipolte and Panera.
Often times one side of the road is Odessa and the other is a neighboring community. So restaurant and shopping are convenient to Odessa neighborhoods even not in the city itself.
Places to have fun in Odessa, FL
Again you mostly have to go to the neighboring communities for activities unless you want to visit the parks (above). One of the unique things to do in Odessa is Old McMicky's Farm. This farm, located on the edge of Crescent Lake, offers guided farm tours to interact with animals as well as special event space. Other things to do include the Golden Spirit Alpaca Farm and Odessa Wildlife Rescue and Sanctuary.
Places to shop in Odessa, FL
There are a variety of grocery store options in Odessa including Publix, Winn Dixie and Publix Greenwise.
Schools
We'll break this down by county. Although many of the schools aren't in Odessa itself, neighborhoods attend schools in these areas.
Hillsborough County Public Schools
Elementary
Hammond Elementary
McKitrick Elementary
Middle
High
Steinbrenner High
Sickles High
Private
Keystone Prep
Odessa Christian
Elementary
Odessa Elementary
Starkey Ranch K-8
Bexley Elementary
Middle
River Ridge Middle
Rushe Middle
High
River Ridge High
Sunlake High
Private
Hospitals in Odessa, FL
There are no hospitals within the Odessa community but there are two close by. St. Joseph's North (in northern Hillsborough County) and HCA Florida Trinity (in central Pasco County). There are urgent care centers, outpatient surgery centers and doctor's offices close by as well.
Ready to move to Odessa, FL?
Did we sell you on living in Odessa, FL? Let us help you find your next home. Our real estate team, with more than 30 years working and living in Tampa Bay, is here to help you find the perfect home. Call or text us today: 813-541-5320