Lutz, FL: Where to Live, Play & Eat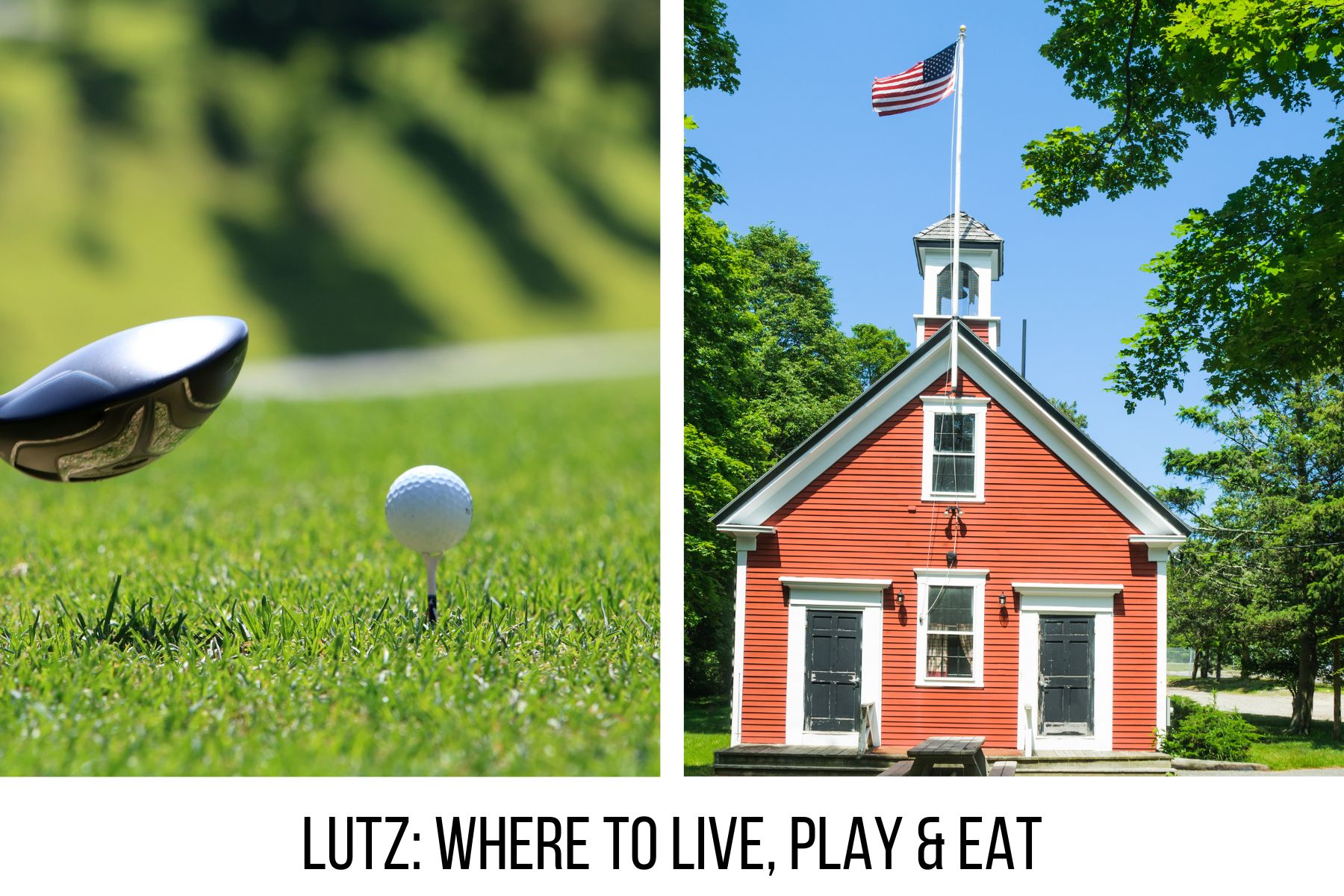 Location of Lutz, FL
First let's get the pronunciation out of the way: loot-z. It sounds like you would loot a store with a z on the end! Lutz, FL is unique in that it exists in two counties – Hillsborough and Pasco. We'll break it down by both for you. Lutz (Hillsborough) is in the northwest part of Hillsborough County and is known for its golf courses and lakes.
Lutz (Pasco) in southern Pasco County is rapidly expanding. In fact many of the new restaurants and shopping areas in southern Pasco County are "technically" in Lutz.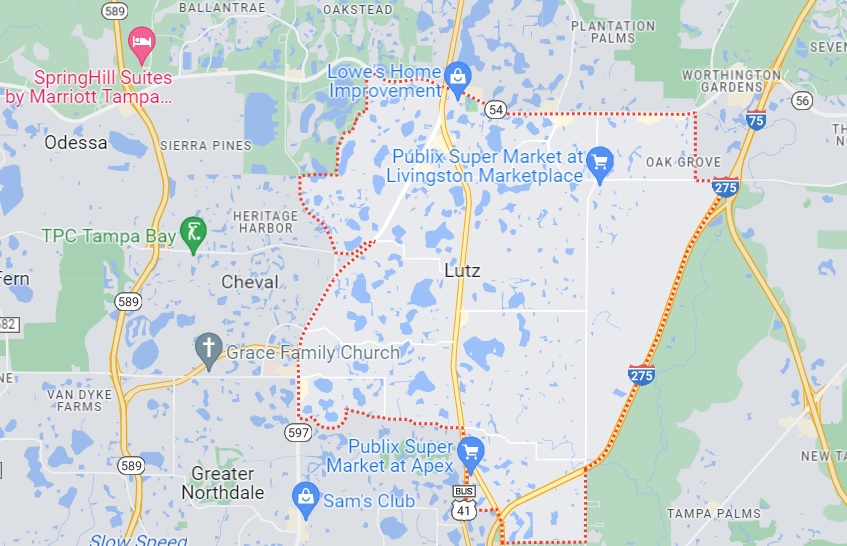 Real estate options in Lutz, FL
There is something for everyone in Lutz. Single family homes (in neighborhoods or with land), golf course communities, lakefront homes and townhouses. Popular golf course communities are Cheval and Heritage Harbor. There is also the world-renowned TPC Tampa Bay in Lutz.
Best Things to Do in Lutz, FL
Every area of Lutz has exciting things to check out including parks, restaurants, shopping and entertainment. The city is really growing. There are shopping opportunities at the Tampa Premium Outlets as well as nearby Walmart, Target, Hobby Lobby, Homegoods and Costco. You don't have to drive far in Lutz to find a business with what you need.
Parks in Lutz, FL
Despite the recent development in Lutz (Pasco) the area still boasts lots of parks. Many include playgrounds, walking trails, shaded benches and picnic tables.
A few parks in Lutz, FL:
Lutz Nature Park (playground, sports fields)
Bullard Park (historic Lutz Train Depot, open fields)
Carolyn Meeker Dog Park
Nye Park (playground, basketball court, Head Start Center)
Biking & walking trails in Lutz, FL
The Upper Tampa Bay Trail runs through Lutz and is a multi-use trail for walking, jogging, biking and roller blading.
Places to eat in Lutz, FL
Lutz is growing and that means new restaurants are popping up too. You'll find a good variety of local and chain restaurants with choices including Italian, seafood, Chinese, Indian, Thai, American and more.
In west Lutz (Pasco County) you will find the new Chick-Fil-A as well as Carrabas, Brick City Eatery, Glory Days, First Watch and Starbucks. In east Lutz (Pasco) you will find restaurants and shopping near the Tampa Premium Outlets, which is technically in Lutz. Here you will find another Chick-Fil-A as well as Ford's Garage, Bahama Breeze, Bonefish Grill, BJs Restaurant and Brewhouse and more.
Some of our top choices in Lutz, FL include:
Nabruzzi Tratorria
Cuatro (at TPC Tampa Bay)
Villaggio's Ristorante Italiano
Tijuana Flats
Greenland Grill
The Breakfast Nook

Places to have fun in Lutz, FL
There is no shortage of things to do in Lutz from shopping at the outlet mall to a trampoline park to golf.
TPC Tampa Bay
Heritage Harbor Golf Club
Flying Squirrels Trampoline Park
Ceramic Garden
Places to shop in Lutz, FL
Many people are surprised at the shopping options in Lutz. Especially because even many locals don't realize the outlet mall is technically in Lutz. Outside of Tampa Premium Outlets you have Walmart, Target, Hobby Lobby, Lowe's, Five Below, Ross and more.
There are a variety of grocery store options in Lutz as well including Publix, Target, Walmart, Winn Dixie and Aldi.
Schools
We'll break this down by county.
Hillsborough County Public Schools
Elementary
McKitrick Elementary
Maniscalco Elementary
Lutz K-8
Middle
Martinez Middle
Barrington Middle
High
Charter
Sunlake Academy of Math & Science
Lutz Prep
Learning Gate
Private
Center Academy
Mother Teresa of Calcutta Catholic School
Elementary
Denham Oaks Elementary
Lake Myrtle Elementary
Bexley Elementary
Middle
Cypress Creek Middle
Rushe Middle
High
Cypress Creek High
Sunlake High
Hospitals in Lutz, FL
There is one hospital in Lutz: St. Joseph's North in northern Hillsborough County. There are several urgent care centers, outpatient surgery centers and doctor's offices in Lutz as well.
Ready to move to Lutz, FL?
With it's laid back lifestyle yet easy access to shopping and restaurants, Lutz is a popular location for families to settle. Our real estate team, with more than 30 years working and living in Tampa Bay, is here to help you find the perfect home. Call or text us today: 813-541-5320