Dunedin, FL: Where to Live, Play & Eat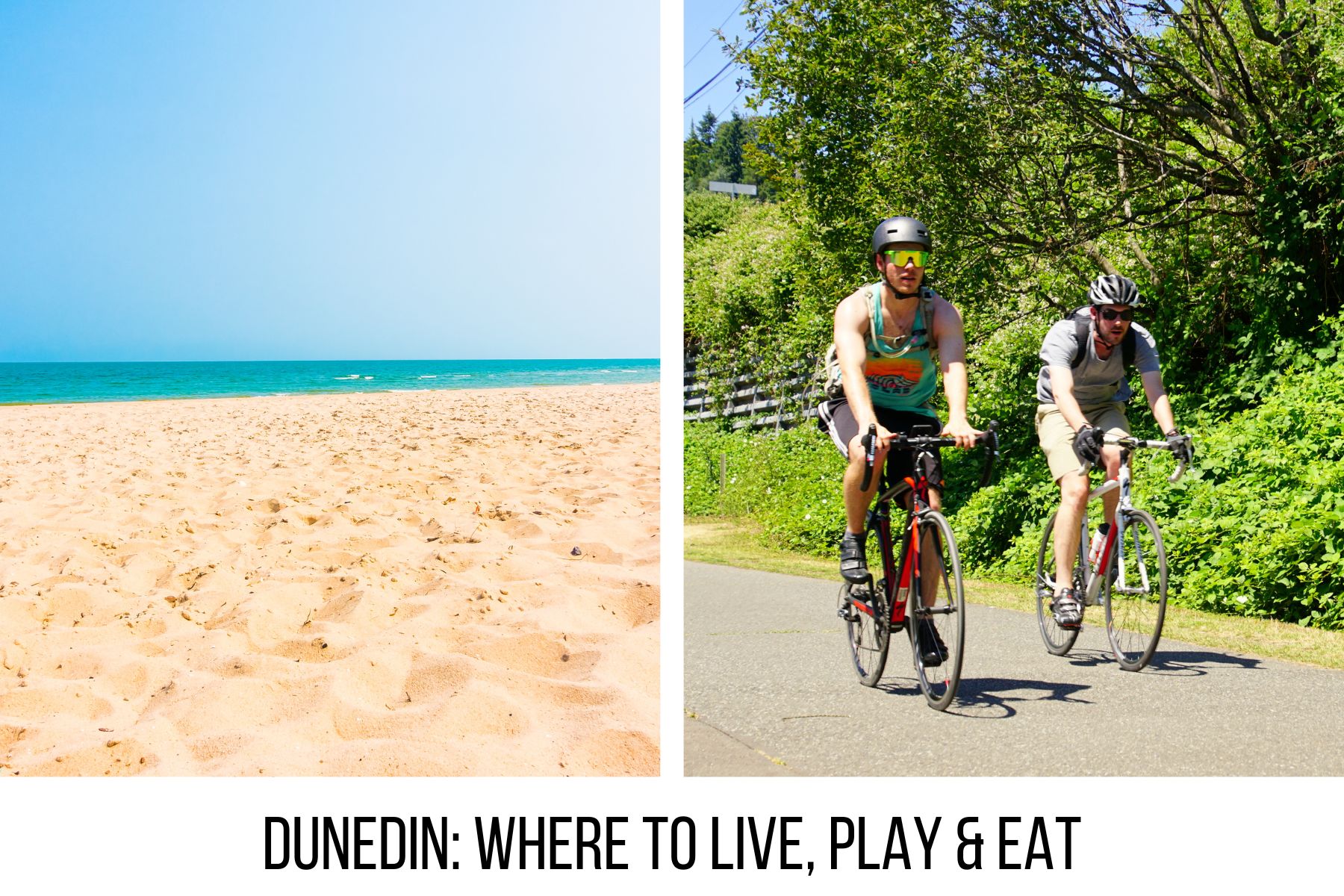 Location of Dunedin, FL
Dunedin is located on St. Joseph Sound in northern Pinellas County. It sits along the Gulf of Mexico and is home to several world-class beaches.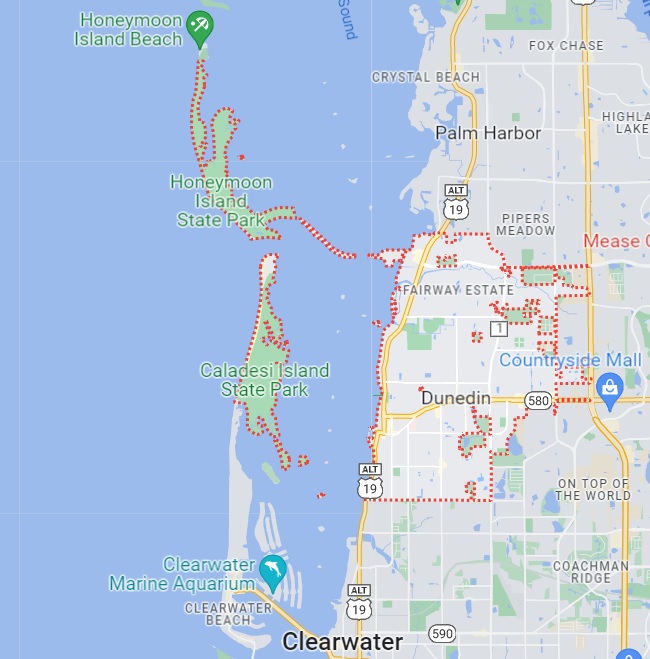 Real estate options in Dunedin, FL
Dunedin offers a small-town lifestyle with big city amenities. Popular housing options are single family homes (some waterfront or on the golf course), condos, villas and townhouses.
Best Things to Do in Dunedin, FL
Dunedin is home to several beaches including Honeymoon Island, and Caladesi Island State Park, which is consistently rated among the best beaches in the world.
Dunedin has maintained and embraced its Scottish roots. Once a year, Scottish clans descend upon the city for the Dunedin Highland Games. Both Dunedin High School and Dunedin Highland Middle School have competition-level pipe and drum bands. The high school's marching band is known as the Scottish Highlander Band, and both teen and adult members make up the City of Dunedin Pipe Band.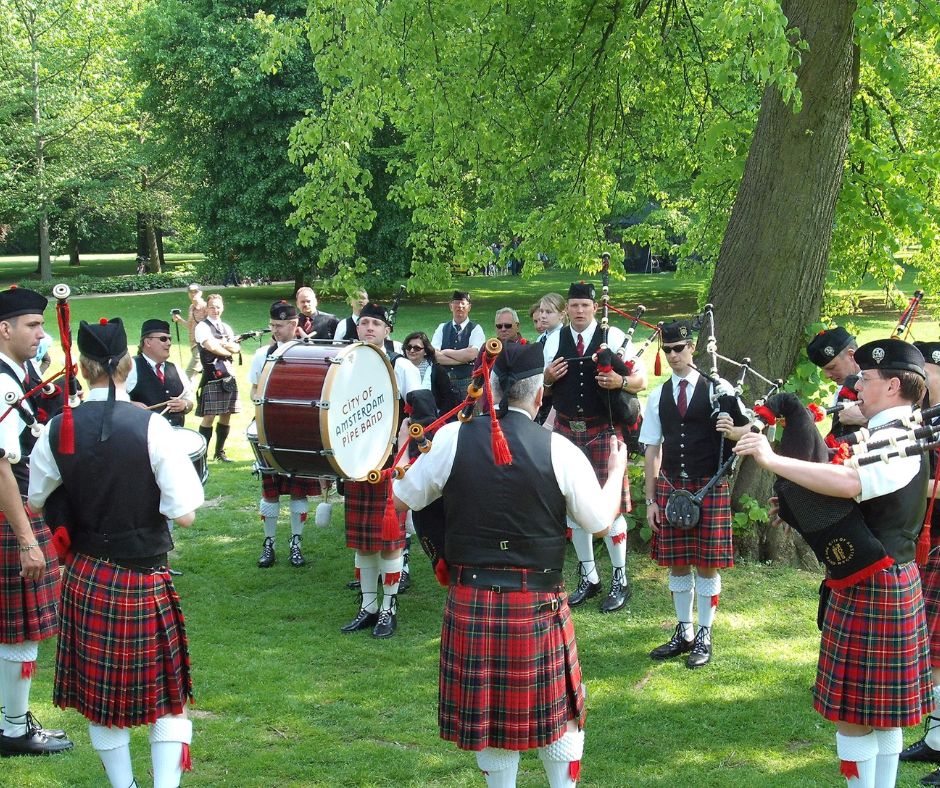 Parks in Dunedin, FL
It's all about enjoying the outdoors in Dunedin. Honeymoon Island State Park and Caladesi Island State Park are located in Dunedin along St. Joseph Sound on the west side.
A few of our favorite local parks in Dunedin, FL:
Achieva Paw Park (dog park)
Amberlea Park (playground, benches, open fields)
Eagle Scout Park (community garden, trails, tennis/pickleball courts)
Edgewater Park (playground, marina, kayak launch, picnic pavilions)
Elizabeth Skinner-Jackson Park (playground, basketball courts)
Hammock Park (playground, baseball fields)
Highlander Park (playground, courts, pool, sprayground, baseball fields)
Biking & walking trails in Dunedin, FL
The main trail in Dunedin is the Pinellas Trail, which runs north-south from St. Pete to Tarpon Springs. This multi-use trail is great for walking, jogging and biking. There are also trails in the larger parks.
Places to eat in Dunedin, FL
There are many great local options to eat in Dunedin with a heavy emphasis on seafood. Some of our top choices in Dunedin, FL include:
The Black Pearl
Dunedin Brewery
Frenchy's Outpost
Café Alfresco
Clear Sky Draught Haus
Hog Island Fish Camp
Olde Bay Café
Bon Appetit Restaurant
Places to have fun in Dunedin, FL
There is no shortage of things to do in Dunedin if you aren't spending the day at the beach. One of them is hit a baseball game. TD Ballpark is used by the Dunedin Blue Jays and spring training facilities for the Toronto Blue Jays since 1977. Some of our favorite things to do in Dunedin include:
Dunedin Fine Art Center
Dunedin Nature Center
Dunedin Country Club
Dunedin Marina
Dunedin History Center
Stirling Skate Park
Places to shop in Dunedin, FL
There are many options for shopping in downtown Dunedin, FL, but they don't include touristy T-shirt shops. Many of the local businesses sell jewelry, antiques, high-end clothing and art. Dunedin also has big box stores including Dollar General, Walmart and Target.
Every Friday and Saturday from November thru June Dunedin hosts a fresh market in John R. Lawrence Pioneer Park. It is filled with approximately 40 vendors selling food and handmade craft items, and weekly entertainment on the stage.
There are a variety of grocery store options in Dunedin including Publix, Sav-A-Lot, Whole Foods, Winn-Dixie and Walmart.
Schools
Schools in Dunedin, FL are run by the Pinellas County School District
Elementary
Curtis Fundamental
Dunedin Elementary
Garrison-Jones Elementary
San Jose Elementary
Middle
High
Private
Dunedin Academy
Cornerstone Christian
Hospitals in Dunedin, FL
There is one hospital – Mease Dunedin - based in the Dunedin, FL community as well urgent care centers, outpatient surgery centers and doctor's offices. There are also hospitals in the neighboring communities of Safety Harbor and Tarpon Springs.
Ready to move to Dunedin, FL?
With its world-class beaches and parks, Dunedin is popular among young families and retirees. It's an excellent place to put down roots and enjoy all that Tampa Bay has to offer. Our real estate team, with more than 30 years working and living in Tampa Bay, is here to help you find the perfect home. Call or text us today: 813-541-5320
e. Call or text us today: 813-541-5320