Clearwater, FL: Where to Live, Play & Eat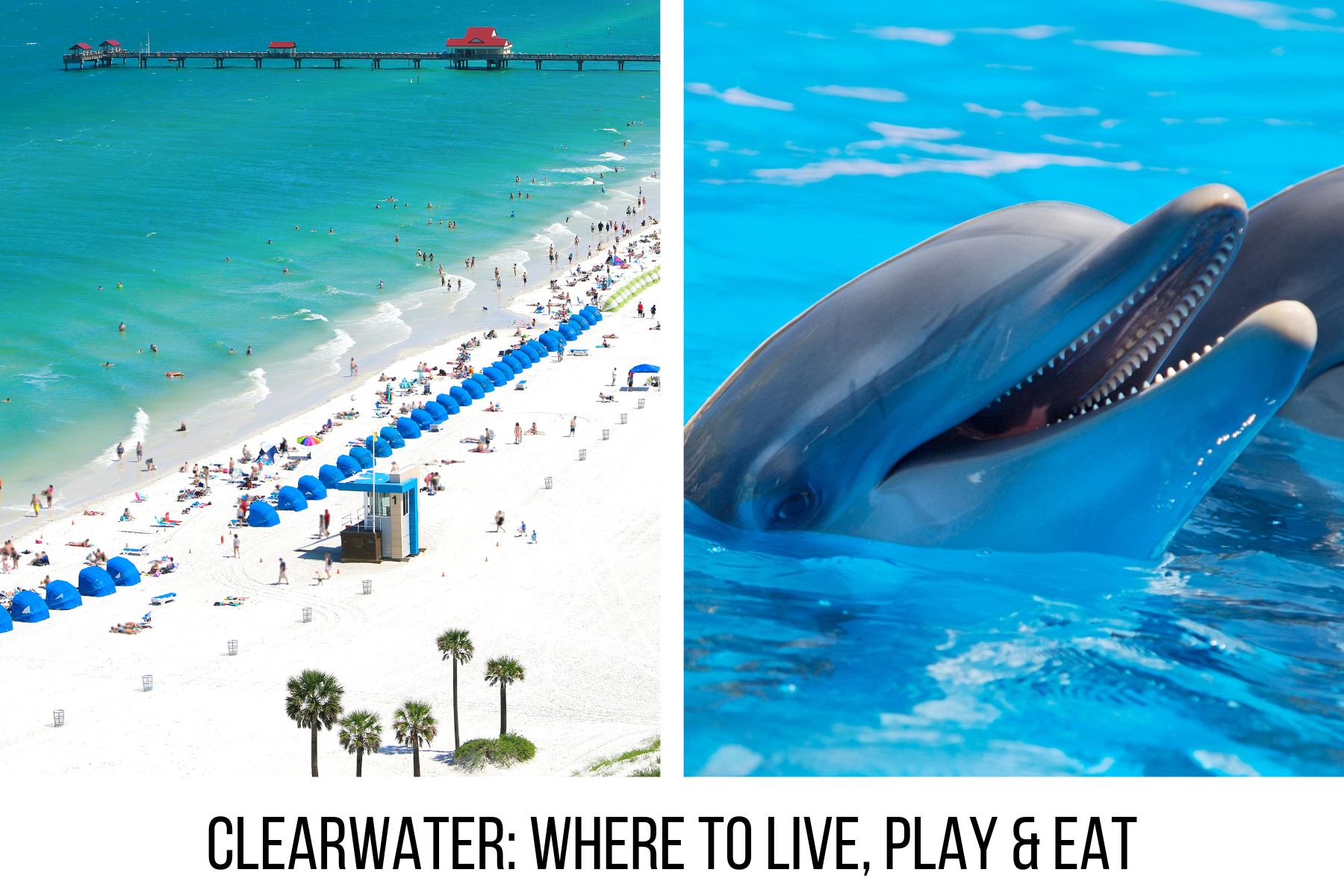 Location of Clearwater, FL
Clearwater is located to the west of Tampa between Old Tampa Bay and the Gulf of Mexico. It's in Pinellas County. Popular Clearwater Beach, which is part of the city of Clearwater, is consistently ranked among the top beaches in the world. Clearwater is connected to Tampa through the Counrtney Campbell Causeway.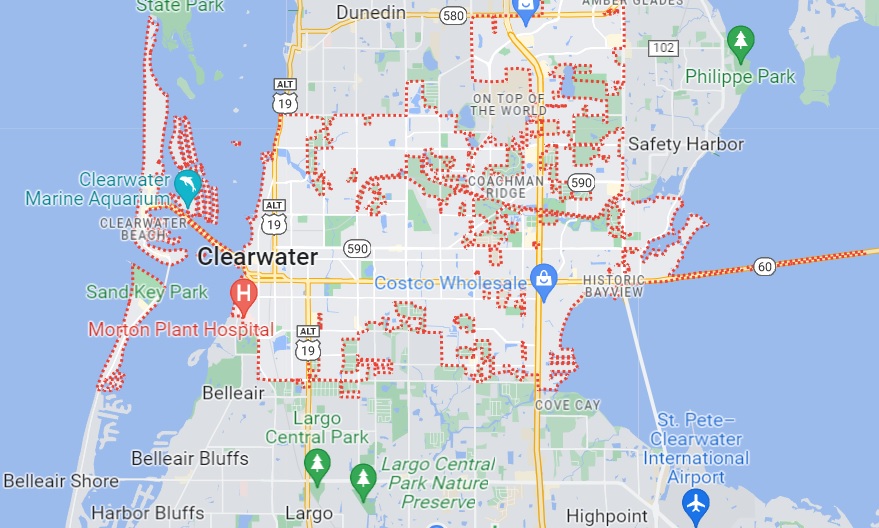 Real estate options in Clearwater, FL
There's a little bit of everything in Clearwater: single family homes, waterfront houses and condos, and townhouses. In Clearwater Beach you can find beachfront condos and beachfront homes.
Houses for sale in Clearwater Beach
Best Things to Do in Clearwater, FL
Clearwater has a long list of fun things to check out including parks, restaurants, shopping and entertainment. And, of course, the world-class beaches.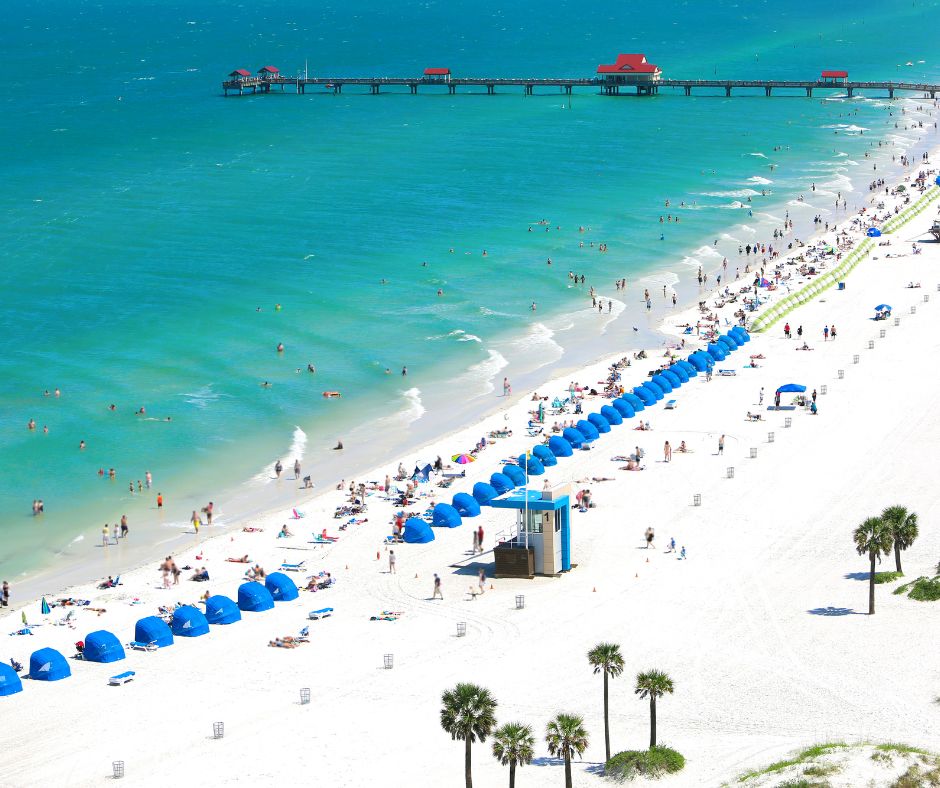 Parks in Clearwater, FL
Clearwater has an abundance of parks. Many include playgrounds, walking trails, shaded benches and picnic tables.
A few of our favorite parks in Clearwater, FL:
Pier 60 (beach, playground, fishing, entertainment)
Sand Key Park (beach, picnic pavilions)
Crest Lake Park (lake, playground)
Kapok Park (boardwalk, trails)
Bayview Park (picnic tables, kayak launch, open field)
Moccasin Lake Nature Park (trails)
Glen Oaks Park (playground, trail)
Allen's Creek Park (playground, open fields)
Bay Park on Sand Key (small beach, tennis/pickleball courts, playground)
Coachman Park (outdoor convert venue)
Biking & walking trails in Clearwater, FL
There are several trails in Clearwater that can also be used for walking, jogging and biking. These include:
Courtney Campbell Causeway Trail
Ream Wilson Clearwater Trail (connects Clearwater Beach to Tampa)
Eagle Lake Park Loop
Edgewater Trail (Hubbard Park to Dunedin)
Memorial Causeway
Places to eat in Clearwater, FL
There are many options to eat in Clearwater including local and chain restaurants with a wide variety of choices including Seafood, Chinese, sushi, Italian, Indian, American and more.
Some of our top choices in Clearwater, FL include:
Clear Sky on Cleveland
Sandshakers
Rumba Island Bar & Grill
Pierogi Grill
Frenchy's Rockaway Grill
Crabby's Dockside
Places to have fun in Clearwater, FL
There is no shortage of things to do in Clearwater and a lot of it has to do with the water. Clearwater Beach is obviously the top thing to do. There is also Pier 60 with entertainment, playground and the fishing pier). Clearwater Marine Aquarium, made famous by the movie Dolphin Tale, is also very popular.
Places to shop in Clearwater, FL
There are many options for shopping in Clearwater from beach shops to big box stores including Walmart and Target. Mandalay Ave is a popular shopping area with a Ron Jon Surf Shop as well as bars and restaurants.
There are a variety of grocery store options in Clearwater as well including Publix, Target, Walmart, Aldi and Sprouts.
Schools
Schools in Clearwater, FL are run by the Pinellas County School District
Elementary
Belcher Elementary
Belleair Elementary
Eisenhower Elementary
Frontier Elementary
High Point Elementary
Kings Highway Elementary Magnet
Davis Elementary
McMullen-Booth Elementary
Plumb Elementary
Ponce de Leon Elementary
Sandy Lane Elementary
Skycrest Elementary
Middle
Clearwater Fundamenal
Oak Grove Middle
High
Clearwater High
Countryside High
Private
Calvary Christian
Gulf Coast Classical
Clearwater Academy
Clearwater Central Catholic
Lakeside Christian
Colleges and universities
St. Petersburg College – Clearwater
Keiser University
Hospitals in Clearwater, FL
There are three hospitals based in the Clearwater, FL community as well urgent care centers, outpatient surgery centers and doctor's offices. The three main hospitals are Morton Plant, Mease Countryside and Largo Medical Center. There are also hospitals in the neighboring communities of St. Petersburg and Dunedin.
Ready to move to Clearwater, FL?
With its world-class beaches and easy access to both Tampa and St. Pete, Clearwater is a popular choice for commuters, families and retires. It's an excellent place to put down roots and enjoy all that Tampa Bay has to offer. Our real estate team, with more than 30 years working and living in Tampa Bay, is here to help you find the perfect home. Call or text us today: 813-541-5320