Citrus Park, FL: Where to Live, Play & Eat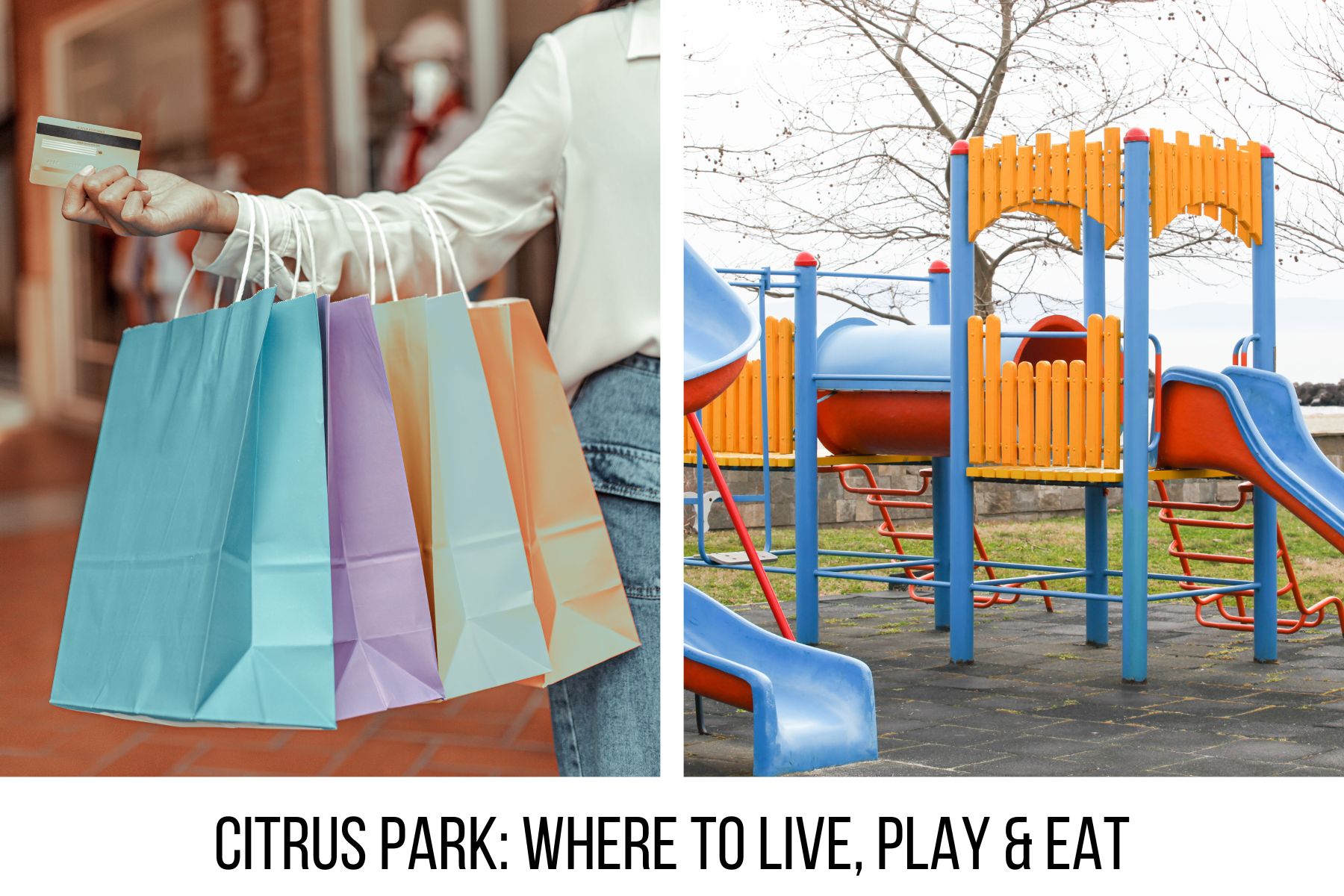 Location of Citrus Park
Citrus Park is located in north-central Hillsborough County. It is just off the Veteran's Expressway making it convenient to downtown Tampa, MacDill and the airport.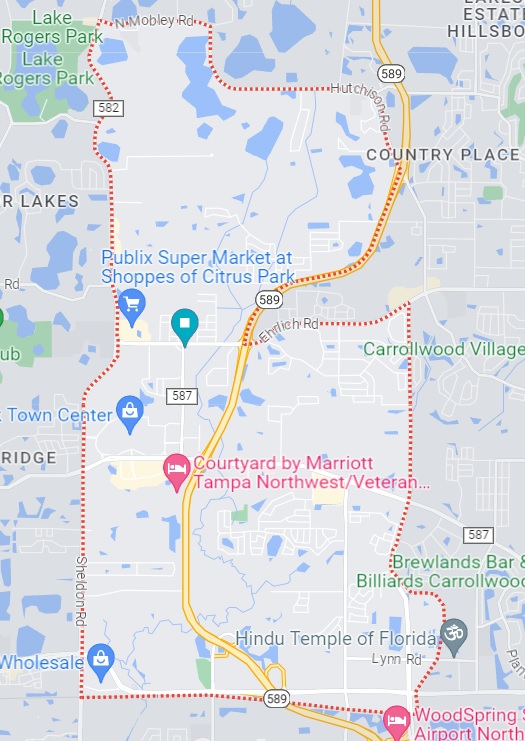 Real estate options in Citrus Park
Citrus Park is a well-established community with a majority of single-family homes. There are some communities with condos and townhouses as well as some new construction available.
Best Things to Do in Citrus Park
Citrus Park is a very small community. The centerpiece is the Citrus Park Mall with a variety of restaurants as well as big box stores.
Parks in Citrus Park
The bustling community has several community parks. Many include playgrounds, walking trails, shaded benches and picnic tables. The Upper Tampa Bay Trail also cuts through Citrus Park and can be used for walking, biking roller blading and more.
A few parks in Citrus Park:
Logan Gate Park (playground, dog park, basketball)
Country Run Park (walking trail, playground)
Monterey Lakeside Park (trail, covered picnic area, lake)
Biking & walking trails in Citrus Park
The Upper Tampa Bay Trail is the most popular trail through Citrus Park. Some of the mentioned parks also have walking and bike trails.
Places to eat in Citrus Park
There are no shortage of options of restaurants in Citrus Park including:
Red Robin
Chilis
Keke's Breakfast Café
Steak N Shakes.
Smokey Bones
BJ's Brewhouse
Wendy's
Subway
Thomas Ps Sports Bar & Patio
Willie Jewell's Old School BBQ
Olive Garden
Places to have fun in Citrus Park
Many of the entertainment options involve the local parks or the mall.
Places to shop in Citrus Park
With the Westfield Citrus Park Mall there are many shopping options including Dick's Sporting Goods, Dillard's and Macy's. There are also big box stores including Walmart, Joanns, Best Buy, Five Below and Ross and Big Lots. There are two main grocery store options in Citrus Park: Publix and Walmart.
Schools in Citrus Park
The Hillsborough County School district runs the public schools in Citrus Park, FL. For more information on schools, check out our guide here
Elementary
Citrus Park Elementary
Essrig Elementary
Middle
Sgt. Smith Middle
Ben Hill Middle
High
Charter
SLAM! Tampa
Victory Charter
Private
Plato Academy
Galileo Montessori
Tampa Day School
Hope Christian School
Hospitals in Citrus Park
There are no hospitals in Citrus Park but there is a stand-along ER as well as an urgent care and several doctor's offices.
Ready to move to Citrus Park
Citrus Park is a small but vibrant community with good schools and several local parks. It is popular to commuters due to the easy access to the Veteran's Expressway. It's an excellent place to put down roots and enjoy all that Tampa Bay has to offer. Our real estate team, with more than 30 years working and living in Tampa Bay, is here to help you find the perfect home. Call or text us today: 813-541-5320