First-time Tampa Bay, FL home buyers
It's the biggest purchase you will ever make. Buying a home is exciting, overwhelming and, sometimes, scary. If you are a first-time home buyer in Tampa Bay, FL, download our FREE buyer's guide to learn the basics of real estate transactions and some of the key terms you'll come across during the process.
For first-time buyers we also have a blog on common mistakes to avoid when buying your first home in Tampa Bay, FL.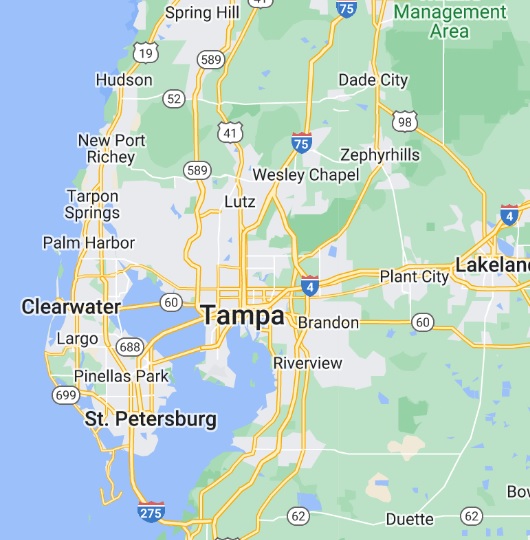 Some things to consider as you prepare to buy your first home:
Pre-Qualification: Meet with a mortgage broker and find out how much you can afford to pay for a home. We have preferred lenders we work with daily and we can help you start the process.
Pre-Approval: While knowing how much you can afford is the first step, sellers will be much more receptive to potential buyers who have been pre-approved. You'll also avoid being disappointed when going after homes that are out of your price range. With pre-approval, the buyer actually applies for a mortgage and receives a commitment in writing from a lender. Learn the difference between pre-qualification and pre-approval here.
List of needs vs. wants: Make 2 lists. The first should include items you must have (i.e., the number of bedrooms you need for the size of your family, a one-story house if accessibility is a factor, etc.). The second list is your wishes - things you would like to have (pool, den, etc.) but that are not absolutely necessary. Realistically for first-time buyers, you probably will not get everything on your wish list, but it will keep you on track for what you are looking for.
Representation by a pro: Consider hiring your own real estate agent, one who is working for you, the buyer, not the seller. Team TLC represents Tampa Bay, FL buyers for FREE and we'll make sure your best interests are always considered.
Focus & organization: In a convenient location, keep handy the items that will assist you in maximizing your home search efforts. Such items may include:
One or more detailed maps with your areas of interest highlighted
A list or file of the properties that your agent has shown to you
Paper and pen for taking notes as you search
Photos of homes you have toured to help you remember your favories and features you really liked
Visualize the house empty & with your decor: Are the rooms laid out to fit your needs? Is there enough light?
Be objective: Instead of thinking with your heart when you find a home, think with your head. Does this home really meet your needs? Will it meet your needs for the next several years? There are many houses on the market so don't make a hurried decision that you may regret later.
All the above may seem rather overwhelming. That is why having us on your side is crucial. Team TLC will represent you and keep track of all the details. Please contact us directly to start your home buying process.