Top 10 things we love about Land O Lakes
Posted by Lisa Carroll on Wednesday, April 15, 2020 at 7:34 AM
By Lisa Carroll / April 15, 2020
Comment
WATCH HERE: Top 10 things we love about Land O Lakes
Hi, I'm Tim Carroll, this is Lisa Carroll. We're with Team TLC and Mihara & Associates. We are realtors here in the Tampa Bay area.
Today, we're gonna be talking about, our favorite top 10 things to do in Land O Lakes. Which is a town just north of Tampa, in the Tampa Bay area.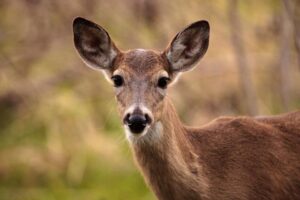 One of our very favorite things to do here in Land O Lakes is observe nature. We're up in the upper part of the county, above Tampa and we have a lot of deer, wildlife, lots of shore birds, owls, tons of wildlife. A lot of Sandhill cranes. Yes, Tim and I love observing nature up here, and there's lots of space to do that.

The second thing I love most about Land O Lakes, and unlike a lot of Tampa, when I get up in the morning and go out the door, get in my car, I don't hit any traffic at all. I'd have to wait at least 15 minutes, before I get into any kind of traffic from where I live.

Number three. The third thing that we really like about Land O Lakes, which is where we choose to live as well, is that we're 15 minutes maximum from major shopping and restaurants. Didn't happen until the last year or so, but now, you can get to probably 15 major restaurants, we have outlet malls and regular shopping malls all within 15 minutes, so that's really awesome.

Another thing about Land O Lakes, number four: we have a lot of community events. We have a Fall Festival, there's always things going on, for every time of the year. The Haunted House. It's cool. During Christmas there's a lot of things going on, too. So it's a great place for festivals. There's an October Fest. Then there's a Summer Fest. There's art festivals here too, so it's a great place to have fun and go to a really great outdoor festival.

So number five, kind of like number three, but it's a little different, because right here in Land O Lakes, really close – not 15 minutes away – but right here in Land O Lakes, we have a very unique restaurants and shops. One of a kinds, mom-and-pops, individually, independently owned and they're on the lake. They have really cool atmospheres, they're just different. Live music, lots of unique little stores where you can go shopping and find really unique gifts, we love that.

Number six, nature preserves and hiking trails and biking trails are all over the Land O Lakes area. There's one called Upper Pithlachascotee River Preserve that's north of here, that has the largest Cypress tree left in the county. It's an ancient Cypress, did not get cut down in the late 1900s, beautiful tree, one of a kind, right here in Land O Lakes.

Number seven. We love the long, quiet winding roads, through the countryside. You get a lot of motorcycle riders out here, doing the roads, because they're so beautiful. Especially this time of year. And the winter here in Florida, it's absolutely gorgeous. But you'll just see beautiful rolling hills and winding roads, it's absolutely gorgeous.

Number eight is the Land O Lakes High School. It is an A rated school, one of the top rated schools in Florida, in the country. A lot of people just move into this town, just so their kids can go to Land O' Lake High School. It's a wonderful school, they have a lot of great events. It's also a beautiful school, they're still building parts of it. And again, A rated, one of the best.

Number nine, our number nine favorite thing about Land O Lakes, in no particular order, is that we have what's called Master Planned Communities, here. And that means within the community, we have beautiful resort style amenities like pools, Olympic lap pools, hot tubs that fit 12 people, fire pits, docks on lakes with boats that you can get and take them out, tennis, basketball, volleyball, Everything! Nature centers. The work out facilities, everything. Even movie theaters. So, these are called Master Planned Communities, and we have a lot of those here in Land O Lakes, because of all the new construction. So it's been a wave of the future basically and because Land O Lakes has been built up most, more recently, we have many communities that offer these kind of facilities. And if you're a resident, you get to use everything for free.

And number 10, and in no particular order, as Lisa said earlier, a laid back lifestyle. If you are the kind of person that wants to be in the middle of the hub-bub, Land O Lakes is probably not the town for you. 'Cause Land O Lakes is where you can have, some privacy in your life, go out in your yard, smell the air, and not see your neighbors right on top of you. Or if you work in Tampa and you wanna live a little bit outside of Tampa, you can just drive 15 minutes and be here in Land O Lakes and still work in Tampa. And feel like you're living in the country and that's what we mean by laid back lifestyle.

If you enjoyed today's video, or if you're considering moving to the Tampa Bay area, please like and subscribe to our channel and share this with your friends. But also, below you'll find a link to our website where you can search for free for homes for sale in the Greater Tampa, or Land O Lakes area. We are Team TLC, thanks again for watching. And we'll see you next time.