Tips for Turning a Space into a Child's Room
Posted by Lisa Carroll on Monday, January 24, 2022 at 1:05 PM
By Lisa Carroll / January 24, 2022
Comment
Your family is growing, and it seems like your home isn't keeping up. You aren't ready or willing to move, so how do you give your child some personal space?
One option is building an addition onto your home. It gives you more space, but it also comes at a price. Another, more cost-effective option is repurposing an area in the home.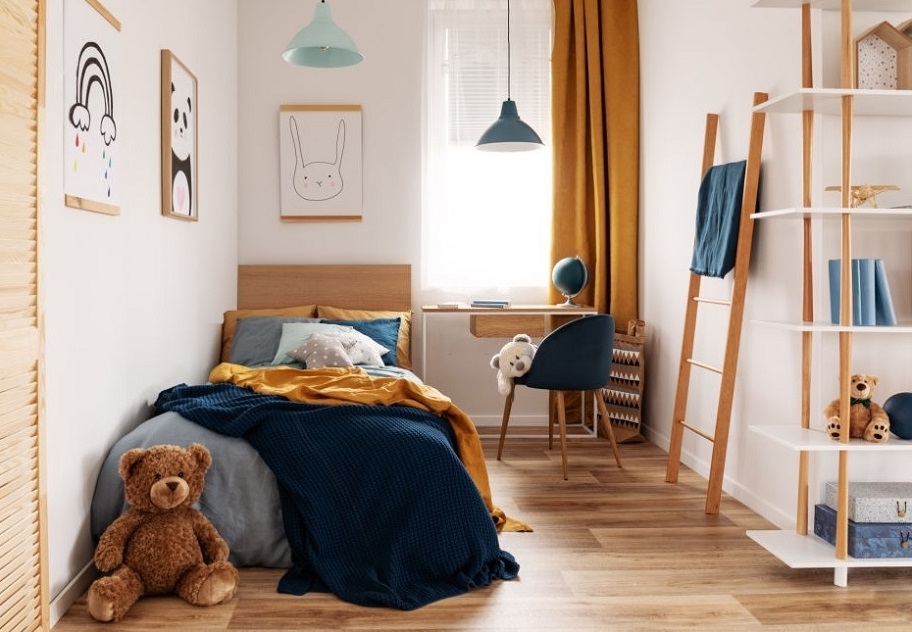 Before you start rearranging furniture, take a walk through the house. Take inventory of the available options and see what type of space you have available to turn into a child's bedroom or play area.
Do You Need a Walk-in Closet?
You love your walk-in closet, but is it necessary? Your spacious closet can also make a great nursery. You can keep your little one close and still have some personal space. It's also inexpensive and only takes a little time.
Finding another space for your clothes and shoes may take a little ingenuity. Try organizing your clothes by season, storing what you aren't going to wear.
Remove any shelving that prevents easy access to a crib or bassinet. The other shelving is the perfect place to store your baby's essentials. Some walk-in closets are large enough to fit a dresser or changing table.
Repurpose a Home Office or Study
Home offices and studies are becoming more common. The space is ideal for catching up on work projects after hours or spending quiet time with a book. The area is also ideal for turning into a child's room.
Repainting the walls and adding some colorful artwork easily turns it into a room your child will love. Depending on the size and location, you can turn the space into a bedroom or play area. Some home offices come with glass-paneled French doors. Adding curtains is an inexpensive way to ensure some privacy.
Try and leave any built-in shelving intact. It's the perfect place to store baby items like books and toys.
Turn a Corner Area into a Child's Playroom
Homes with large family gathering places can often lose a little space without making the area feel cramped. Sectioning off a corner area can solve the problem of where your kids play indoors.
You can find decorative screens online and at home décor stores. The screens divide the spaces while also adding a decorative touch.
In the designated space you can add bookcases, toy boxes, and even an art easel. Use one of the blank walls to display your children's artwork and decorate the space.
Conclusion
You can give everyone the space they need without moving to a larger home. Take a look at the space you have and get creative. You may lose your closet or home office, but it's a small price to pay when you consider the costs associated with moving.
Let your imagination go and involve your child in the decorating process.