Things to do in Tampa Bay | September 2023
Posted by Lisa Carroll on Wednesday, August 2, 2023 at 2:02:49 PM
By Lisa Carroll / August 2, 2023
Comment
How are we already in the 9th month of the year? 2023 is flying by. September is full of fun (and unique) things to do from festivals to football to theater. What event are you looking forward to?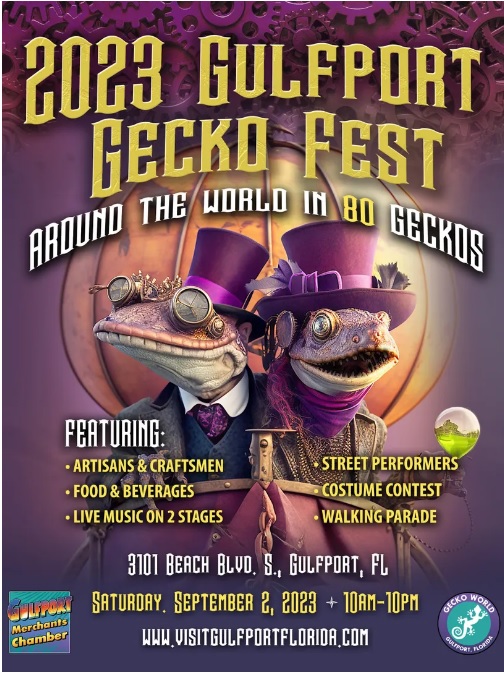 Sept. 2, 2023 from 10am to 10pm
Gulfport
Let's celebrate the end of summer. Gulfport hosts its largest festival of the year, honoring the village's unofficial mascot and favorite reptile, the Gecko! This year's theme is "Around the World in 80 Geckos"! Festival-goers are encouraged to arrive in costume. The festival features 12 hours of live bands and dozens of street performances. There will also be food and drink for sale. Parking and admission to Geckofest is free and the event is pet and family-friendly. In 2022 festival organizers unveiled G. Gordon McFly, a 14-foot-tall skateboarding gecko statue now welcoming locals and visitors alike to embrace the spirit of Gulfport.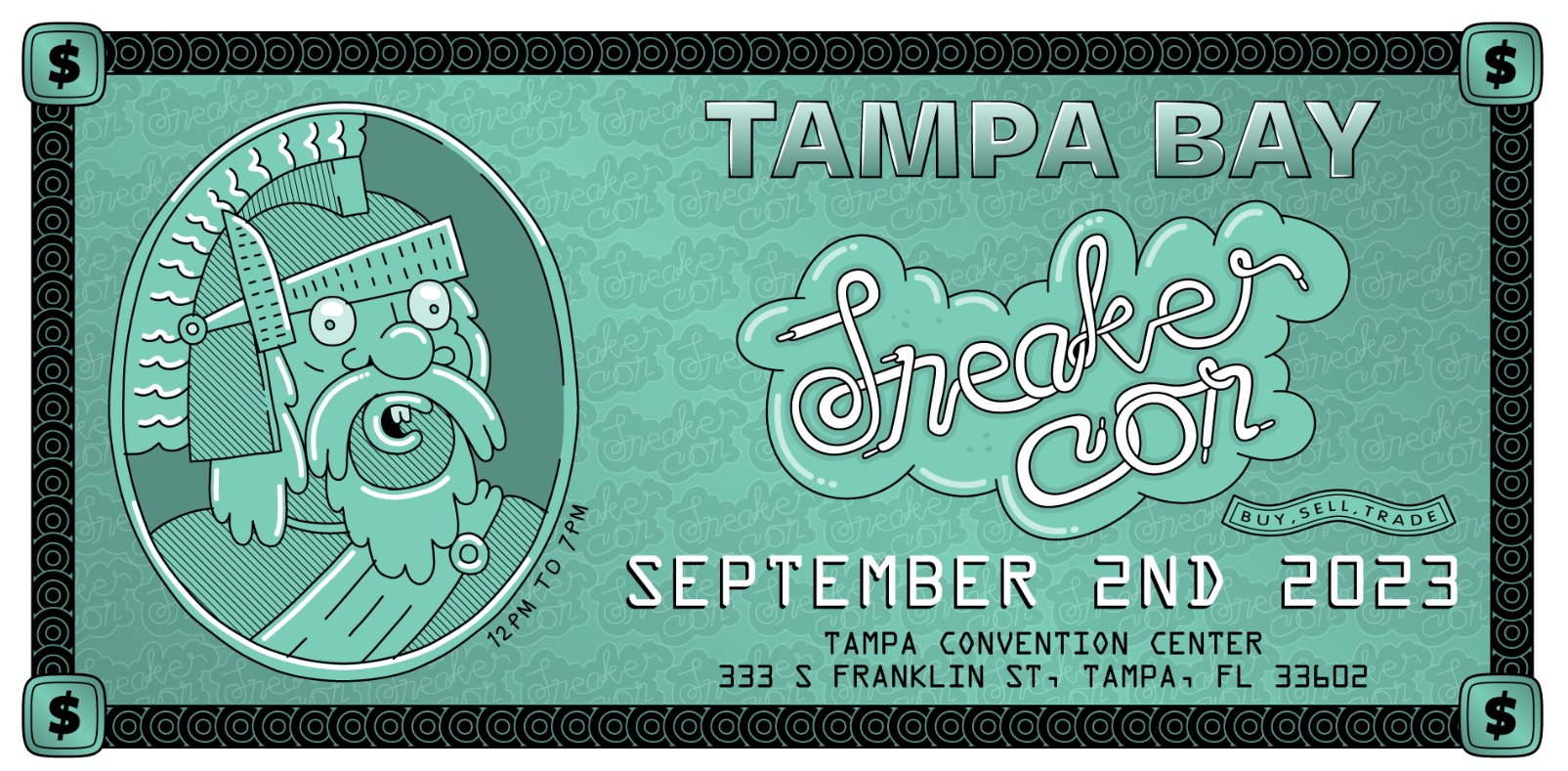 Sept. 2, 2023 from Noon-7pm
Tampa Convention Center
Are you a sneaker aficionado? This event is for you. For the first time Sneaker Con is hosting the biggest gathering for sneakerheads at the convention center. There will be vendors from around the country with the most exclusive and rarest sneakers, an assortment of top brands and meet some of your favorite influencers.
Rosencrantz and Guildenstern are Dead
Sept. 13-Oct. 8, 2023
The Straz (Shimberg Playhouse)
Before winning an Oscar as the writer of Shakespeare in Love, Tom Stoppard delivered a comic retelling involving the Bard of Stratford-upon-Avon. He dove into Hamlet retelling it from the point of view of two bumbling support players. The entire world is a stage, and Rosencrantz and Guildenstern play their part as the unwitting pawns in history's greatest tragedy. This is the story of what "really" happens behind the scenes as events pass them by.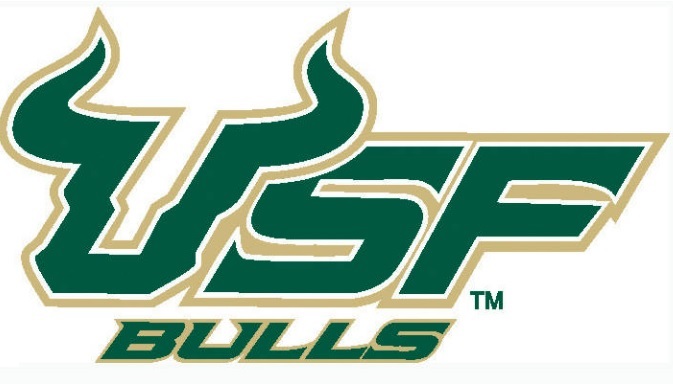 Sept. 16, 3:30pm
Raymond James Stadium
Let's be honest. It's been a while since there was this much excitement surrounding Bulls football. Of course much of the excitement is centered around new head coach Alex Golesh, who is bringing his high-flying offense to USF. The spotlight is on Golesh, who last year as offensive coordinator had his Tennessee team put up 52 points on Nick Saban and perennial national title contender Alabama. The Bulls will host the Alabama Crimson Tide in their 3rd game of the season.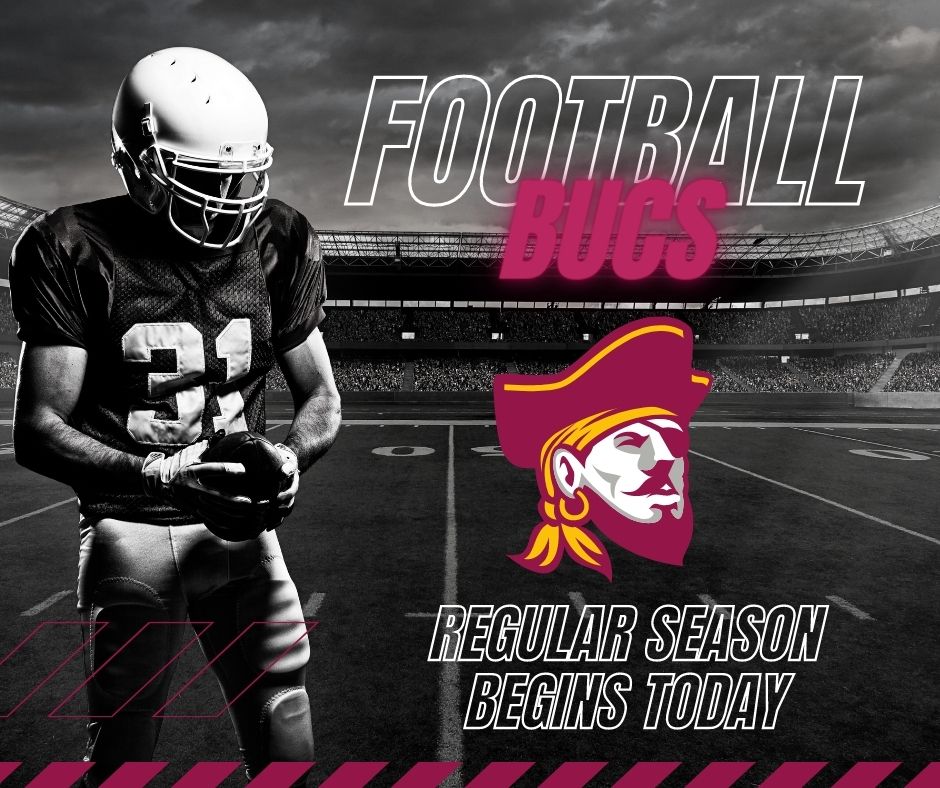 Sept. 17, 2023 at 1pm
Raymond James Stadium
Last year was lackluster and no Tom Brady has put a bit of a damper on the Bucs season. But the Creamsicle jerseys will be back next month and the cannons are ready. Grab your jersey and head out to support the Bucs as they host the Chicago Bears in their home opener!
Sept. 29, 2023 at 8pm
Mahaffey Theater
Let's do the time warp again. Maybe we are aging ourselves here but this was THE thing to do when we were in our 20s. At Mahaffey, watch the unedited movie with a live shadow cast and audience participation. You must be 18 to attend this show.