Team TLC leader Lisa Carroll
Posted by Lisa Carroll on Tuesday, June 27, 2023 at 11:12:19 AM
By Lisa Carroll / June 27, 2023
Comment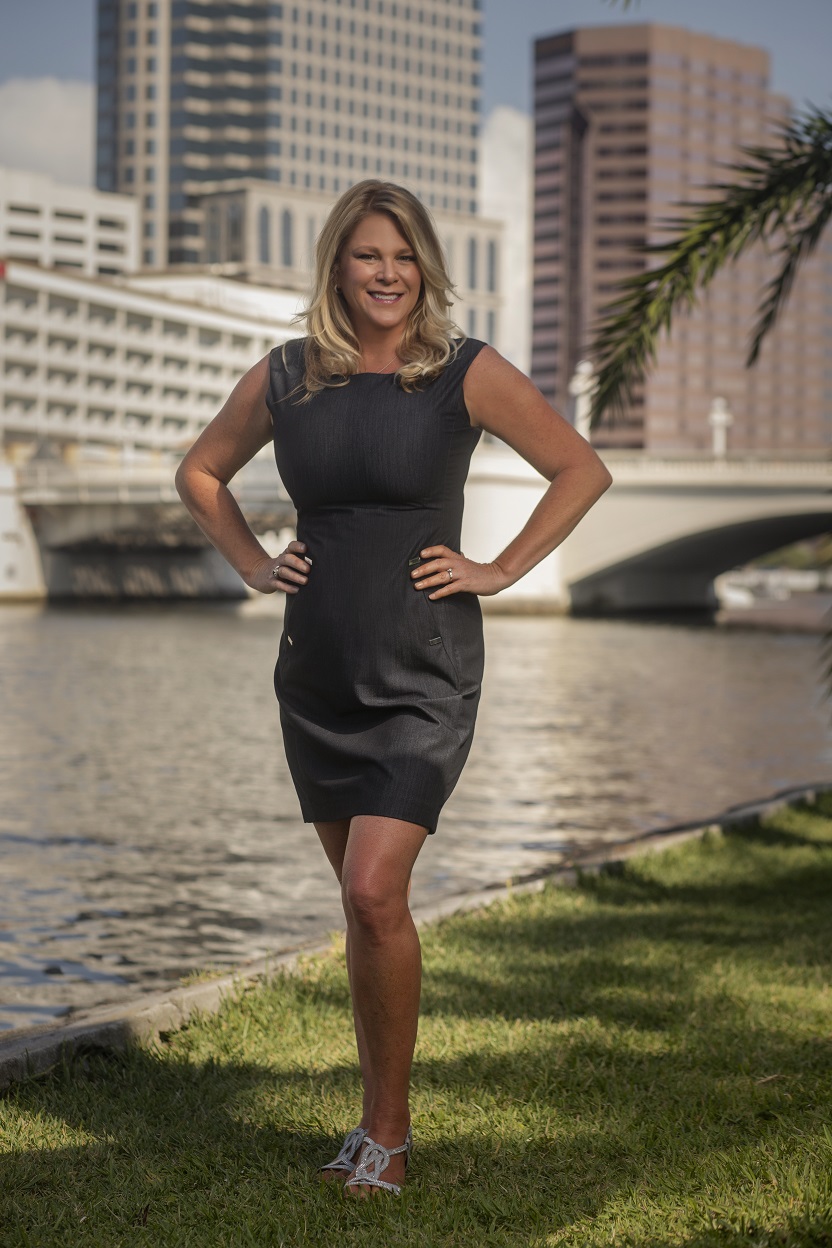 We need to take a minute to brag. Our Team TLC leader Lisa Carroll is amazing. And it isn't just us who think so. She was recently featured in a magazine article for CanvasRebel. (Our very own covergirl!)
Lisa has been helping Tampa Bay residents buy and sell real estate for 30 years so she knows so much about the market, the area, the schools and businesses.
Help us celebrate our amazing leader who leads with hard work, compassion, kindness, knowledge, confidence, creativity and love. She wants every client to receive TLC. CanvasRebel magazine article
As half (the better half she claims!) of the husband-wife duo leading Team TLC, Lisa Carroll has spent nearly three decades excelling in the competitive landscape of Tampa Bay real estate, building a reputation as a savvy negotiator with uncompromising integrity and cutting-edge marketing strategies.
Lisa is well-respected throughout the community and has been a top producer for more than 30 years. Her sales consistently rank in the top 1% of all agents in Tampa Bay and she is part of the top 500 of Top Producers in the area as well.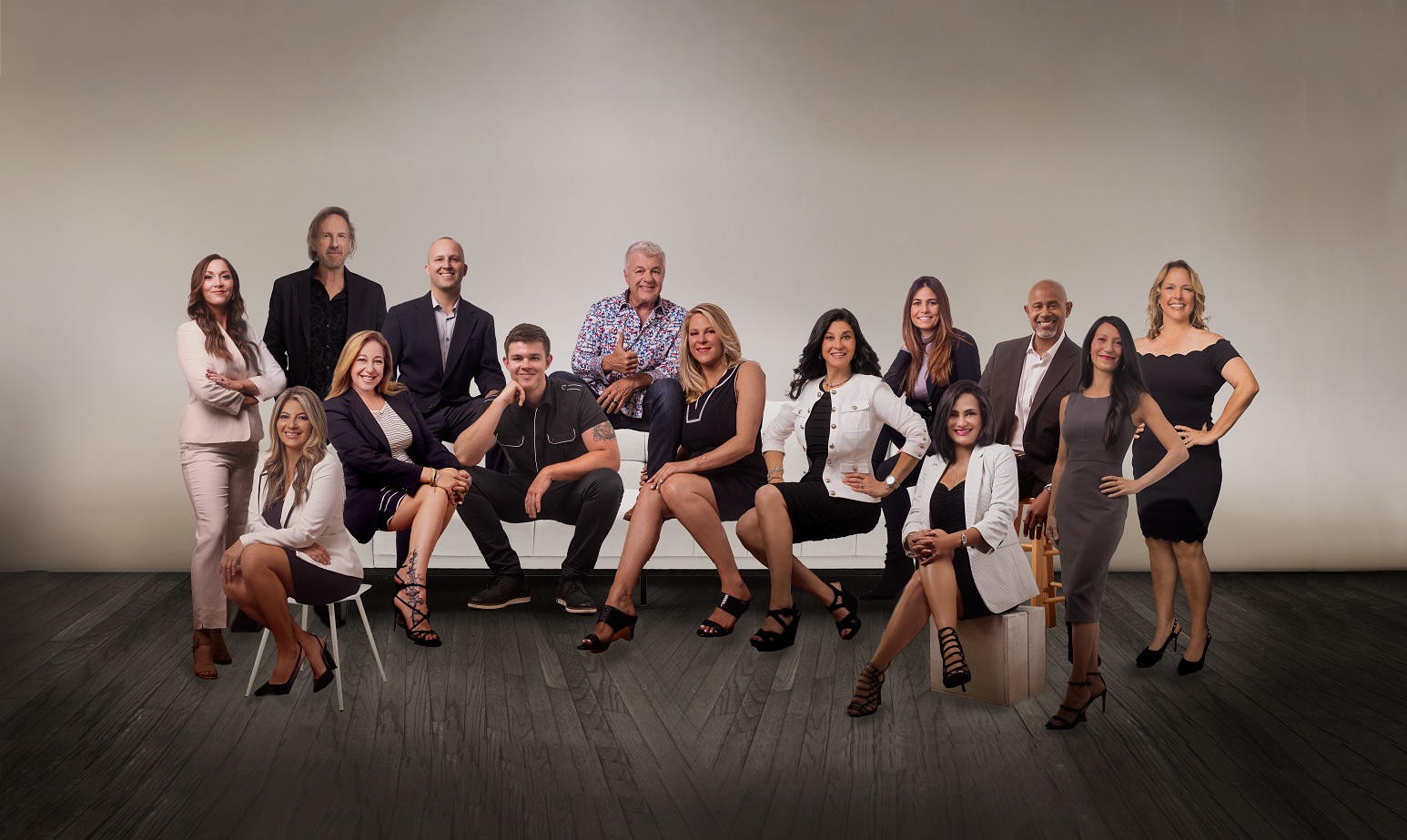 Lisa leads a team of 12 agents and 4 staff who work with buyers, sellers and investors. Lisa's focus is in Land O Lakes, Lutz, Odessa, Tampa and Wesley Chapel but her team serves the entire 4-county Tampa Bay area from Riverview to Tampa to St. Pete to Clearwater Beach to Spring Hill.
Here's what Lisa had to say about herself and her team:
So how does it work to work with your spouse day-in and day-out?
We stay in our lanes, each working on the business and in the business using our strengths. Tim is a former mortgage broker and I started a real estate brokerage with my friend Anna back in the 90s. As Tim & I dated and eventually got married, we quickly realized that what we were able to achieve together in real estate was much bigger than what either of us could do alone.
Our chemistry as human beings translated into a successful business, and what better business partner than your best friend? We envisioned creating a team together and using the best of our skill sets – negotiation, marketing, communication to build that successful business. Some days are rough and we have to step away from each other. But having your other half, who balances you out and gives you a unique perspective as well as the ability to bounce ideas off, is magical.
What do you love about the Tampa Bay community and why did you choose to raise your family here?
First and foremost, no winter! I grew up in Michigan and I only ever want to visit the snow. Tim is the same as he grew up in New Jersey. We love Florida winter, which means wearing socks with our flip flops!
I moved to Tampa Bay when I was 15. I graduated from Gaither High and USF. I taught in Hillsborough County schools for eight years. My soul thrives in this community. I have intimate knowledge of the area as an educator, parent and business owner and I have a strong desire to make my home your home.
I love the sunshine, the ability to take a walk and enjoy the outdoors year-round. I love the different living options – from resort-style communities, pool homes, golf course homes, waterfront condos and historic bungalows. I love all the unique things about our community from Cuban sandwiches to world-class beaches to the Tampa Riverwalk and the local parks.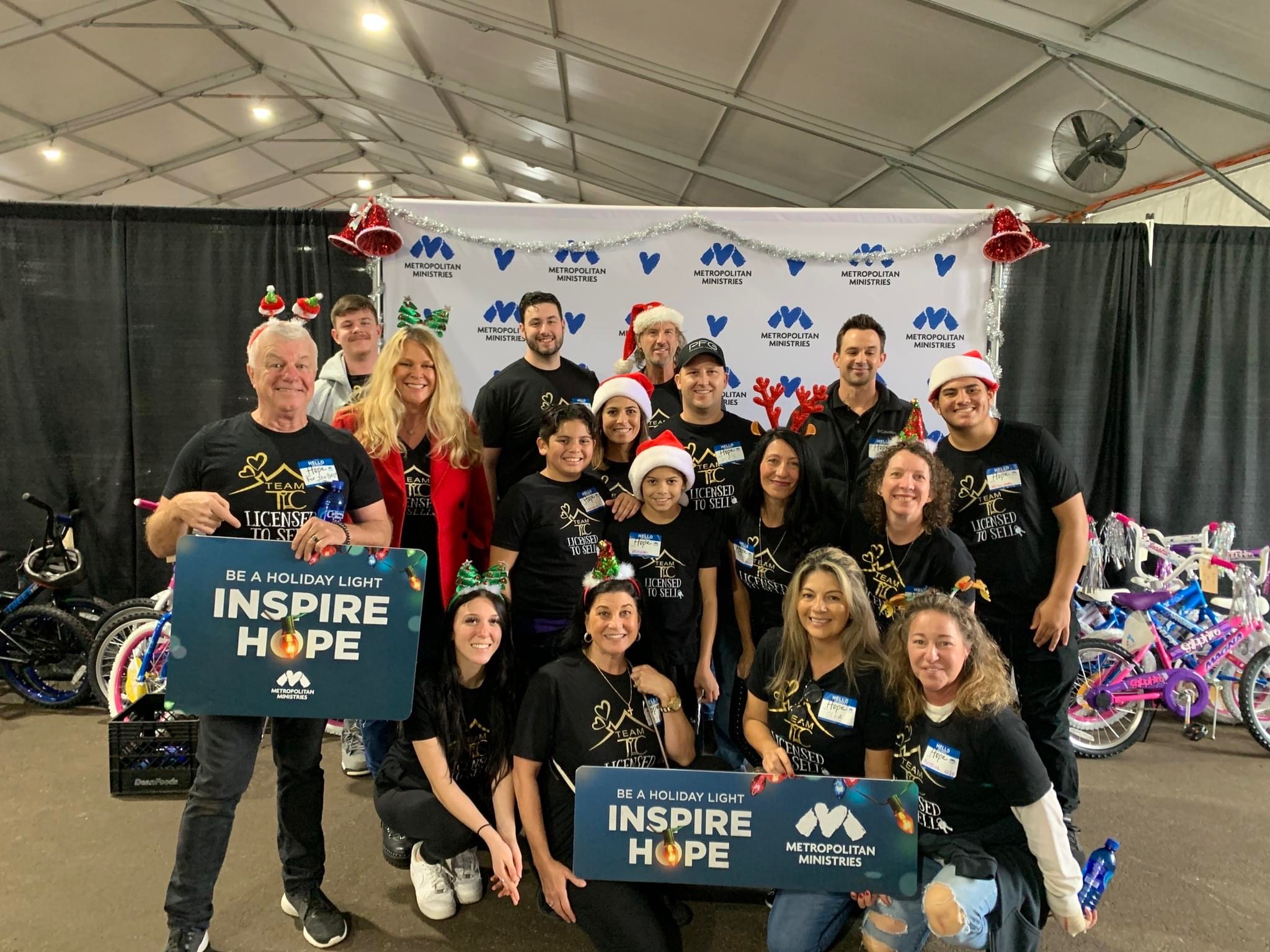 What makes Team TLC stand apart from other agents/teams in Tampa Bay?
A member of the Mihara & Associates agency since 2011, I created Team TLC the next year and proudly run a team of 14 agents. Our business is built on communication, dedication and transparency. This recipe has helped us rise to the top tier of residential real estate agents.
Our team wants to build a relationship with every client. In fact, with our sharp knowledge of the local market, our team has helped more than 1000 families in the Tampa Bay area find their dream home — and I'm confident we can help you find yours too.
We are relentless in ensuring our clients get the best there is in the market. We're available anytime, anywhere. No single transaction is ever as important as a relationship.
How do you help your buyers and sellers?
I understand that selling and/or buying a home is complex and deeply personal. There is a lot at stake financially and personally. This focus on each client as my only client and the responsibility I feel toward them drives me to be an expert in my field.
I understand the Tampa Bay market, the neighborhoods, the schools and businesses – all the variables involved in a real estate transaction. I have lived all around the Tampa Bay area over the past 30+ years from Tampa to Odessa to Land O Lakes.
As a seller, you want to effectively market your home and then negotiate to secure the highest possible price and best possible terms for the sale. As a buyer, you want a great home at the best possible price. In other words, you want to make sure you don't leave any money on the table. This is why I love working with my team. We partner with you as your consultant, negotiator and project manager (and sometimes therapist!)
My secret sauce, and the reason for the 5-star client reviews, is great communication, directness, transparency, stylish home staging and compelling listing marketing, expert negotiations, and the ability to keep people and deals on track — calmly and professionally.
My team and I are honored to be your trusted real estate advisor. It's a role we take very seriously. Providing you with reliable advice, a sound strategy and optimal results is win:win. You get to achieve your goals, and we enjoy the benefits of a long-lasting, sustainable career built from relationships.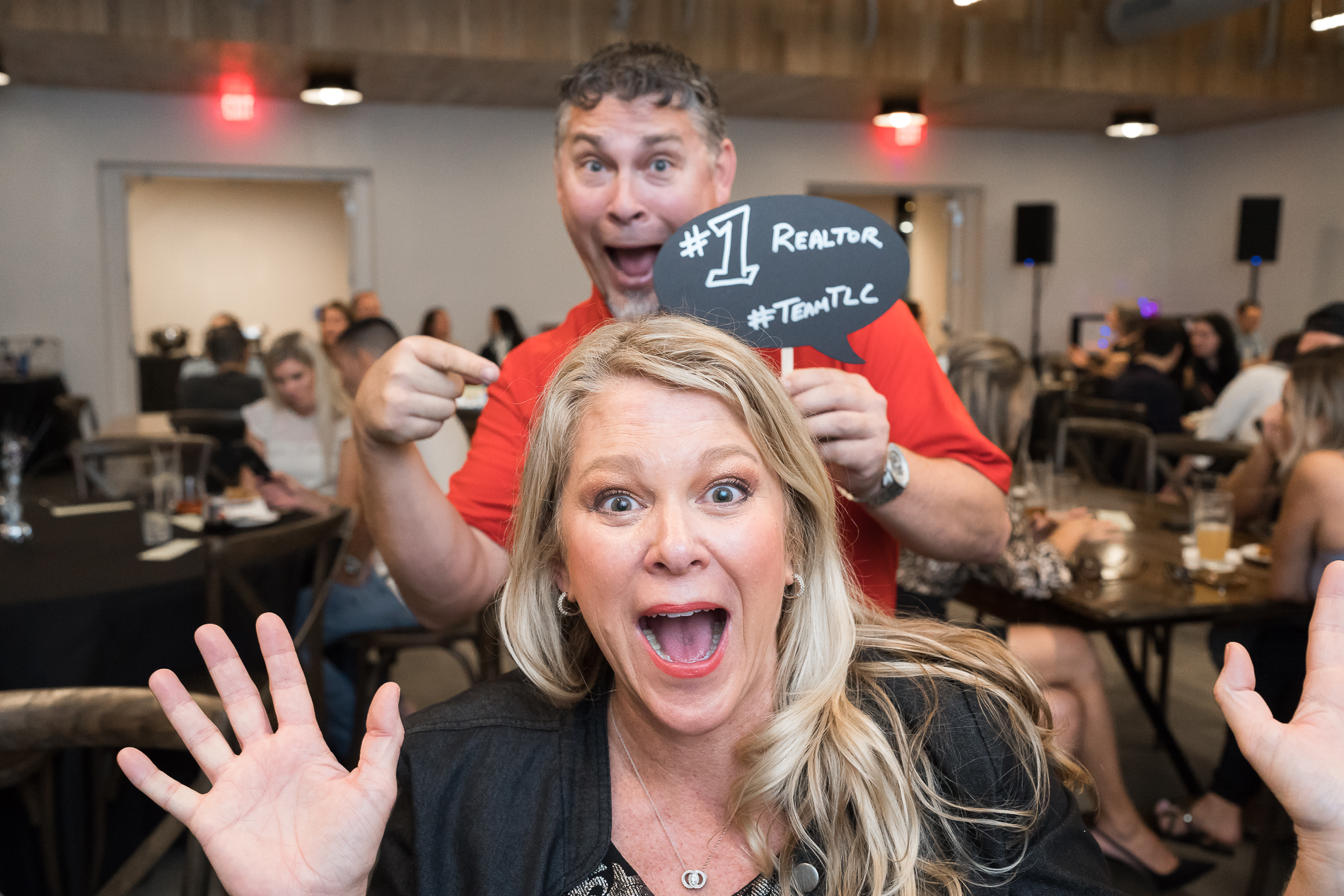 What is your goal as a real estate agent?
I aim to help every client meet their real estate goals. I aim for a referral from every client. And our team gets referrals from a majority of our clients. In fact our business has grown successfully and consistently thanks to the repeat business of happy clients and their introductions to friends, family and neighbors. This track record is only possible because we deliver both results AND an enjoyable experience. Studying the market and honing our craft takes dedication. It's why I lead a small but passionate team. Everyone on our team loves to be a matchmaker (buyer + seller + home) and put deals together.
Bottom line: I strive every day to exceed my client's expectations. My first priority is to make my clients happy. I strive to ensure that the buying or selling process is fun, easy and stress-free.
But who is Lisa?
Surprisingly my whole life isn't real estate. I have 2 amazing kids – Garrett and Bryce who work for Team TLC. Tim & l have been married for 20 years. We have an adorable pup named Bowie.
I love art – creating it and viewing it. I love gardening and reading. Tim & I recently built a cabin in North Georgia and we love hiking to waterfalls, shopping in the local shops and visiting the amazing wineries.
My sign is on the Scorpio-Sagittarius Cusp. This means I am very passionate and intense. I love being in charge, which is why I love my role in guiding my team. I am very protective over the things I love (art, my family, my clients!), and will fight to the bitter end to protect them!
I also love our local beaches and springs. I recently rented a vacation condo on North Clearwater beach for a few months and have enjoyed morning walks on the beach, visiting the local businesses and restaurants, and the spectacular nightly sunsets.
Fast facts about Lisa:
I have two sons who both work in the family business
I am a dog mama to the most adorable pup Bowie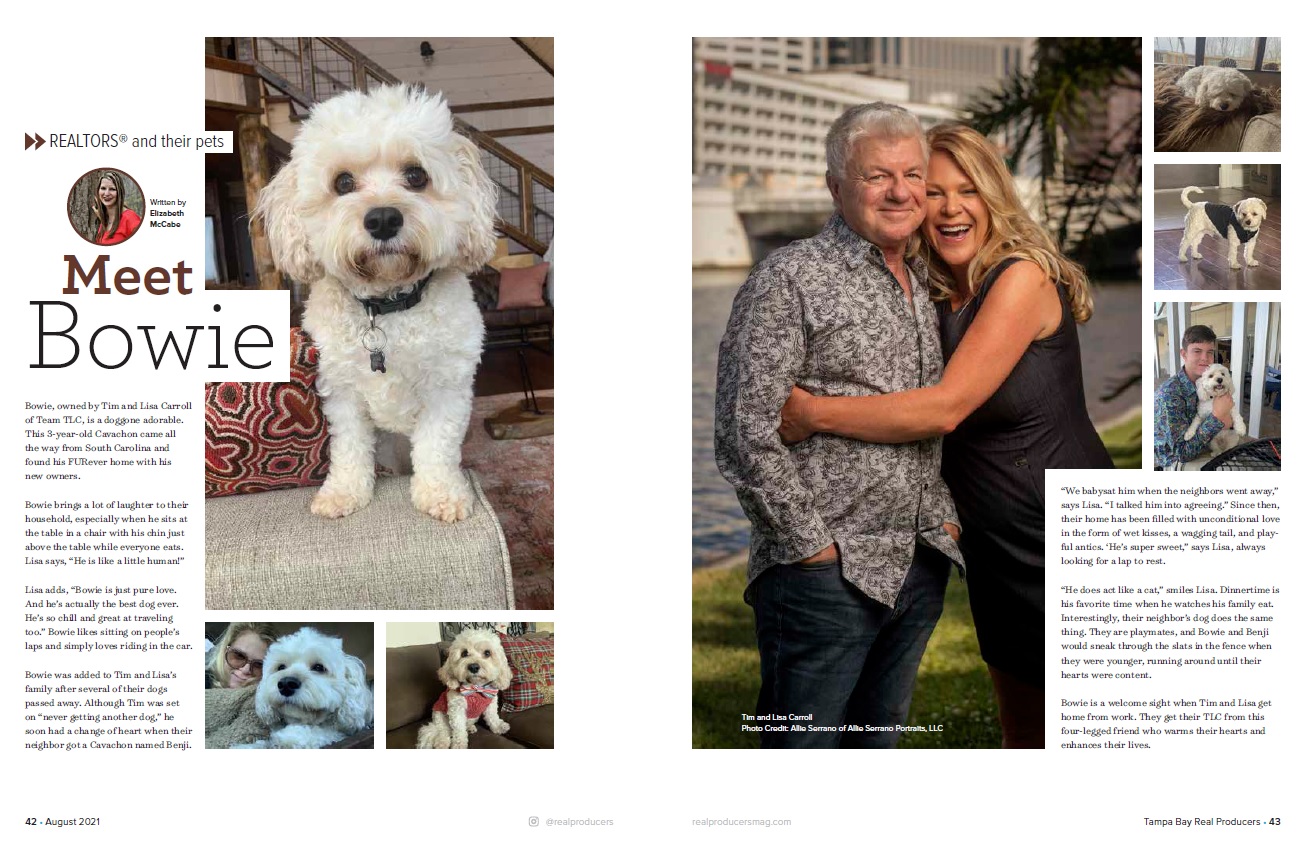 I graduated from USF with a Bachelors in special education
I love fitness and work outs at the gym 4-5 days a week
I played basketball and volleyball in high school
I love art. Art shows. Abstract art. And I love to paint huge canvases using the elements of nature
I love music and Thai food
I meditate every day
I have been married to Tim, also my Team TLC partner, for 20 years (been together 28!)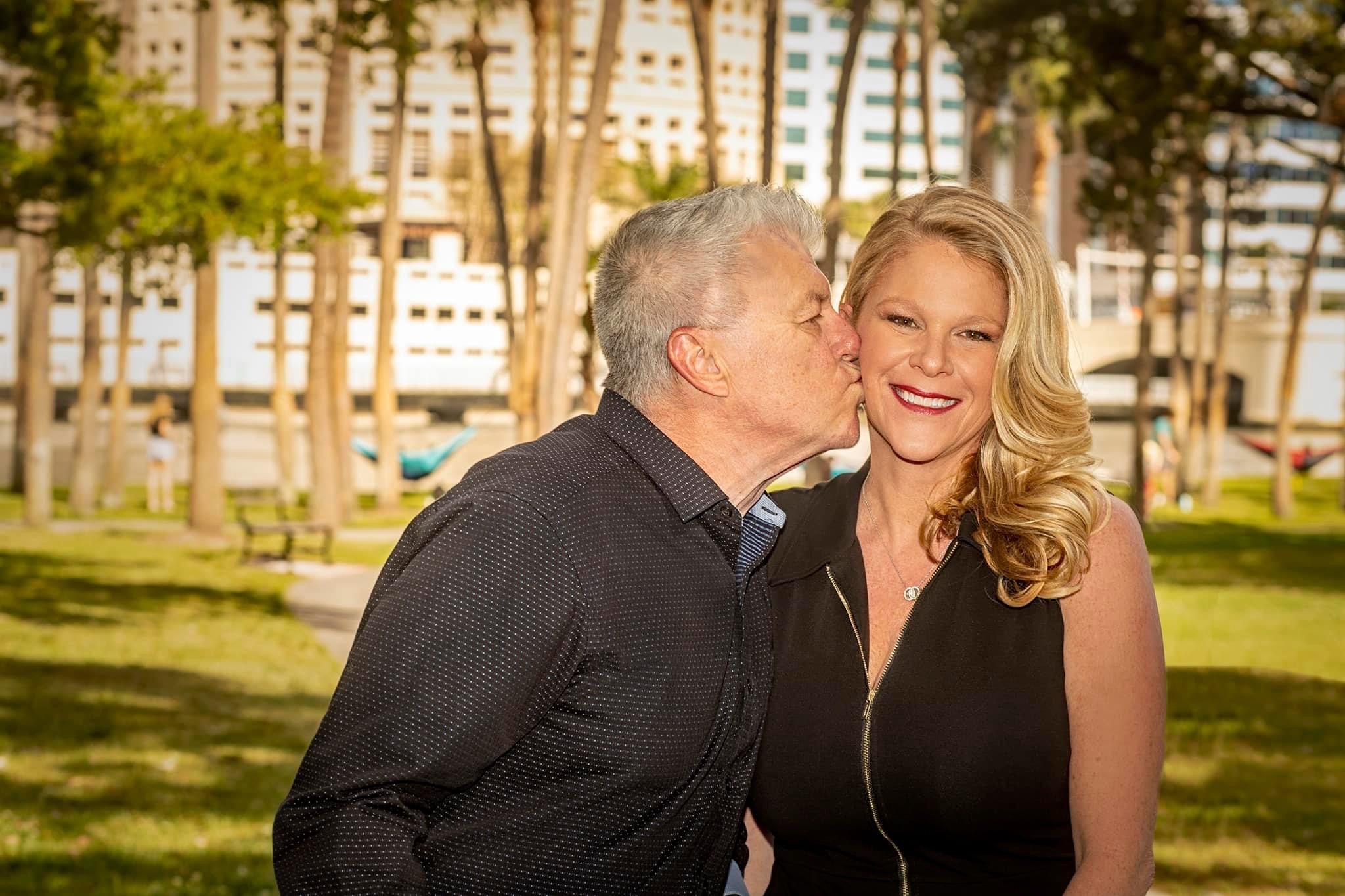 I love the Georgia mountains and fall leaf colors. I miss that from my youth in Michigan. I love the Georgia mountains so much that I bought a vacation rental there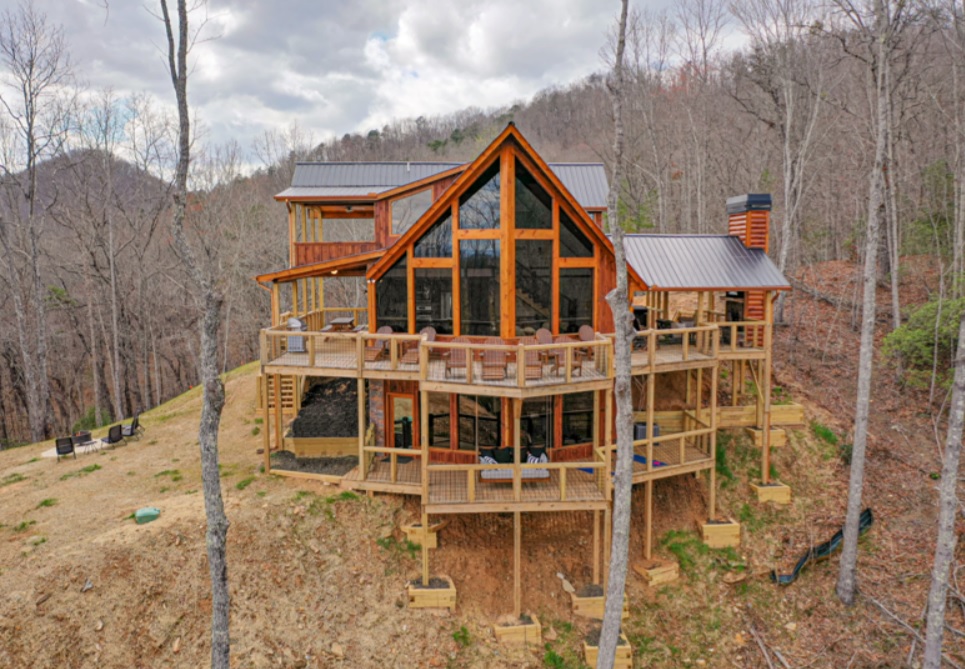 I love the beach and Florida beaches specifically. I enjoy exploring our amazing beaches and springs. A few of my favorite things to do are taking walks on the soft sands of north Clearwater Beach and enjoying the crystal clear blue waters of Rainbow Springs.
I have owned a large real estate portfolios of rentals