Tampa Realtor: Meet the team Kristine Hunter
Posted by Jenni Booth on Tuesday, March 23, 2021 at 1:51 PM
By Jenni Booth / March 23, 2021
Comment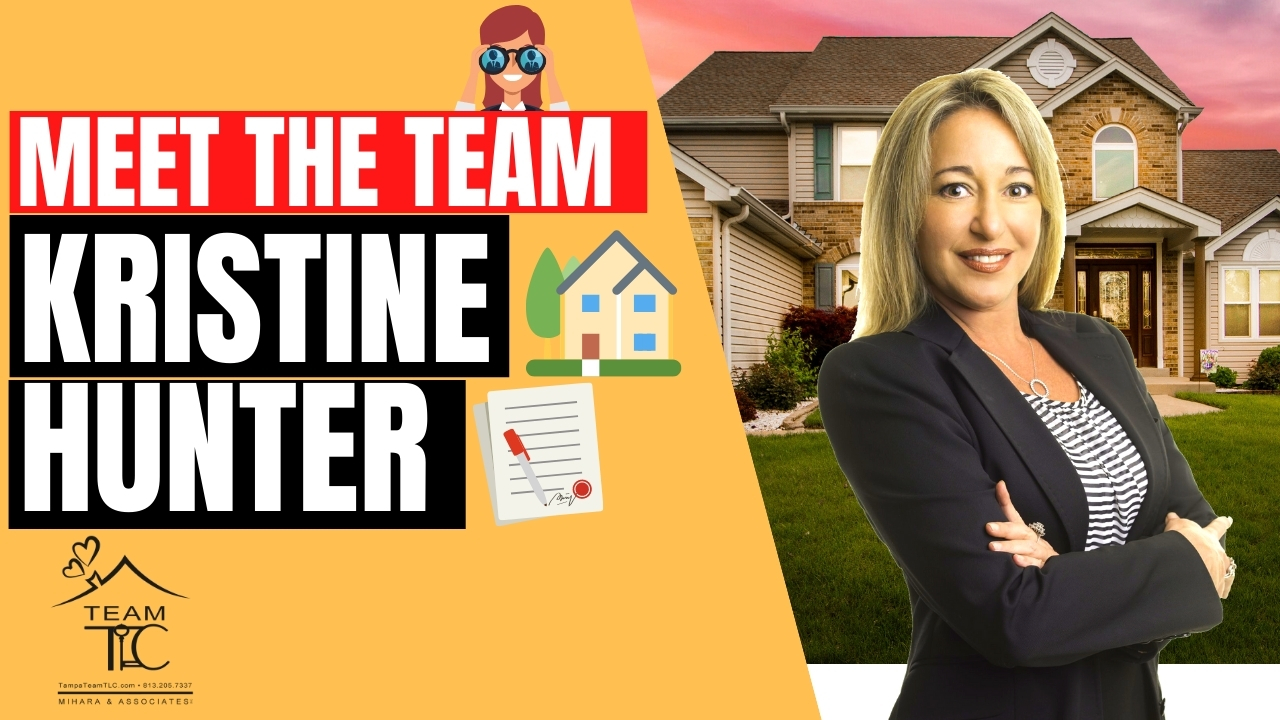 Click picture above for video or https://youtu.be/w516AqOBVE0
Our first video in a series introducing our wonderful team. Meet the team agent …. Kristine "house hunter" Hunter. Kristine is a Tampa native and has 23 years experience in the real estate business in the Tampa Bay area.
Kristine prides herself on going wherever her clients need her. Kristine works the 6 counties around Tampa Bay from Ocala to the north, Orlando to the east, Sarasota to the south and Pinellas to the west. Her specialty is helping clients reach their goals. Since Kristine is a Tampa Bay native she is familiar with the entire Tampa Bay area. She can help match the area to the goals of each individual client.
Outside of real estate, Kristine recently got married to her best friend who she has known since she was 14. She has a 16 son and a sister she is supporting as she undergoes cancer treatments.
Kristine is a social butterfly and beach girl. During her "working days off" you can find her at her favorite beaches in Anna Maria Island or Englewood. She also likes listening to music, escape rooms, bowling and spa days. She loves being around people and being active.
So if you are in need of an experienced, personable agent in the Tampa Bay area who loves to help people accomplish their goals, reach out! Kristine says there is no greater reward than sitting at the closing table with clients when they realize the house is theirs.