SunRunner: A fun way to get to the beach
Posted by Lisa Carroll on Monday, October 17, 2022 at 10:00 AM
By Lisa Carroll / October 17, 2022
Comment
There's a new option when you want to get to the beaches a little easier.
Get ready for the SunRunner, an easy way to get from St. Pete Beach to the 'Burg and anywhere in between. Cruising past traffic in its own lane, the SunRunner will get you where you need to go faster with no parking hassles.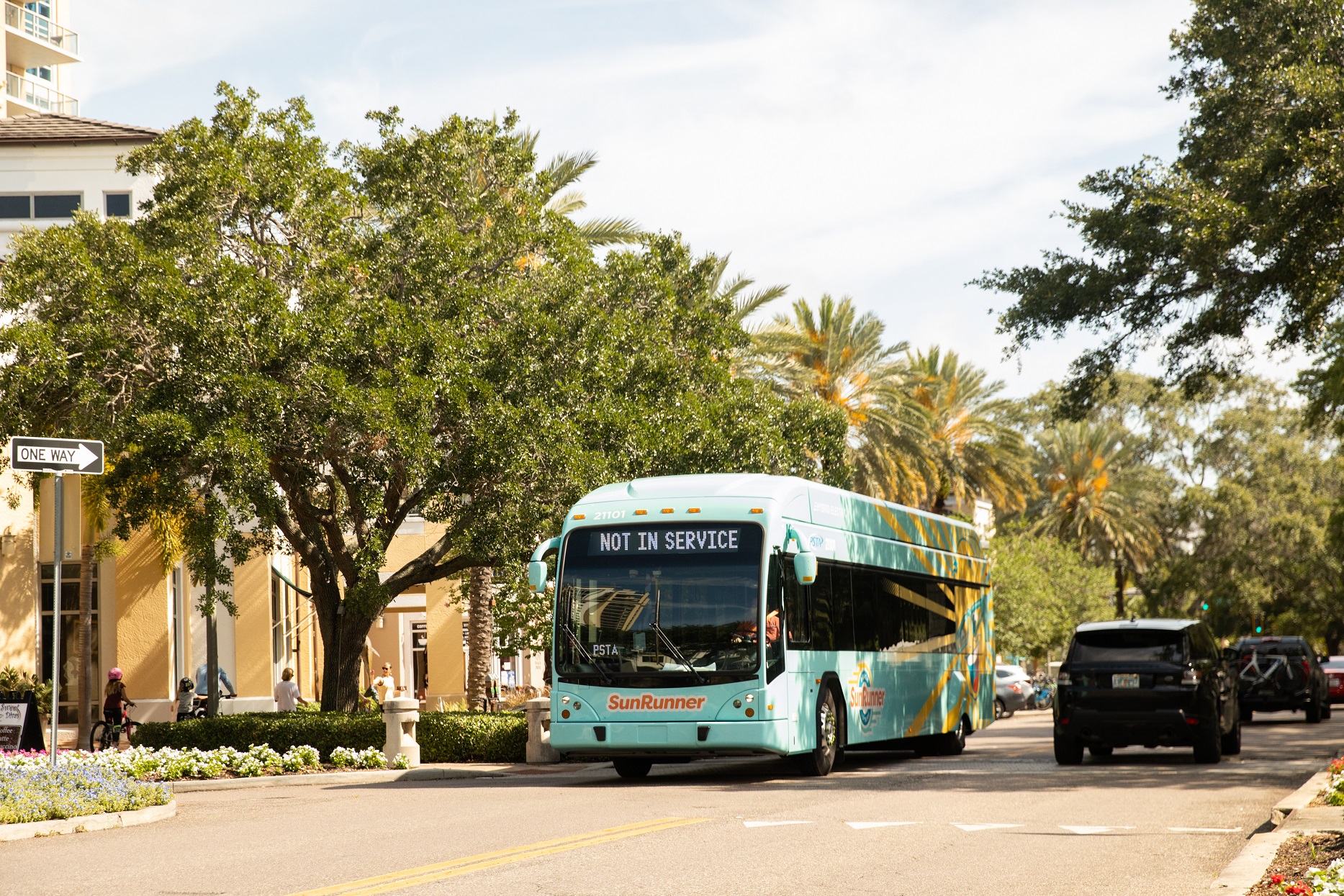 Tampa Bay's first bus rapid transit system officially opened Oct. 21. The SunRunner, a 16-stop line, will shuttle passengers between downtown St. Petersburg and St. Pete Beach in 35 minutes each way — about 30% faster than the current bus service, according to the Pinellas Suncoast Transit Authority.
Riding will be free for the first six months of operation, and then $2.25 one way.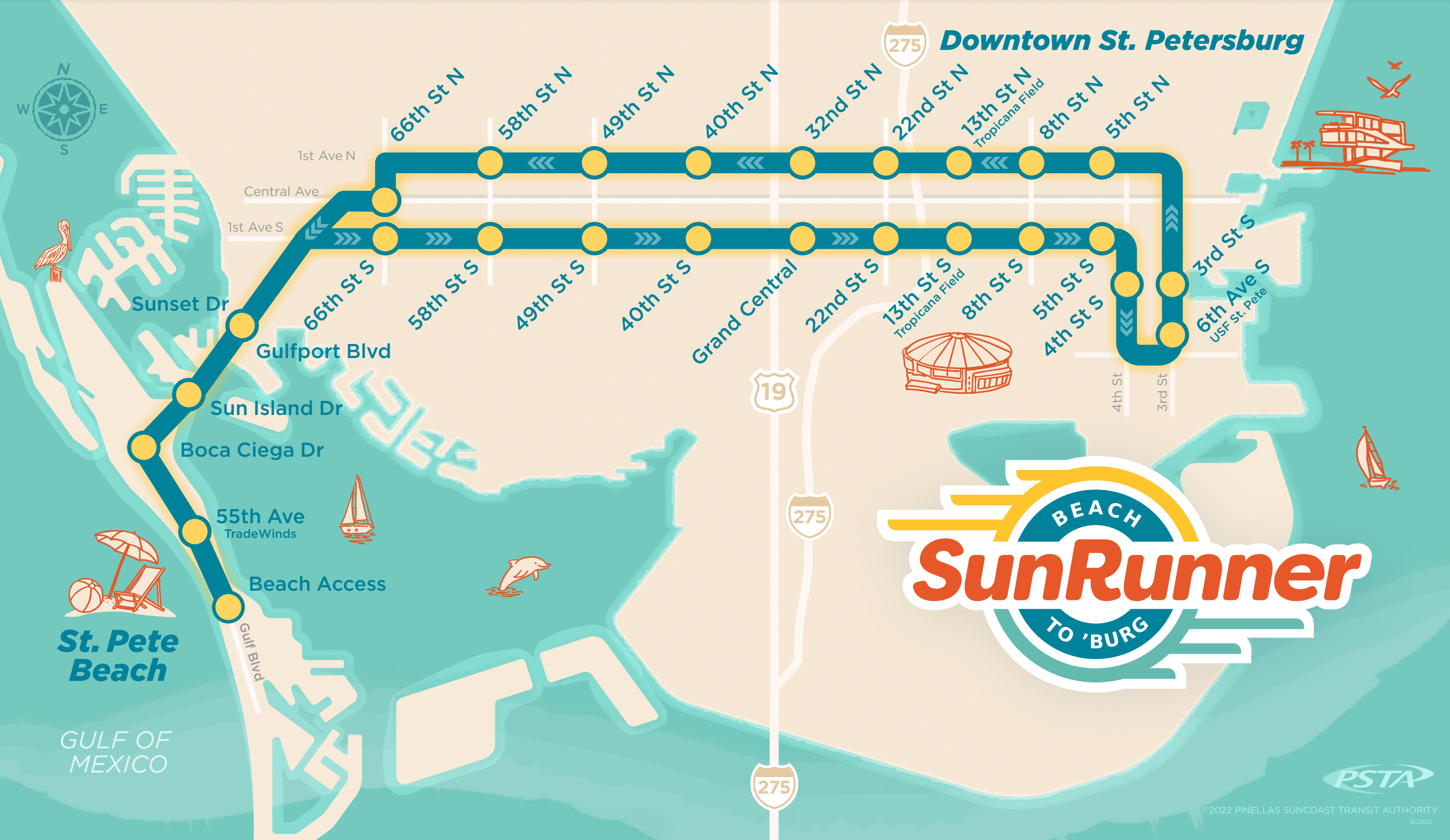 SunRunner's low-emission, hybrid electric buses will run every 15 minutes every day (6am to 8pm) in its own lane on First Avenue North and South before turning onto Pasadena Avenue South and traveling down Gulf Boulevard. In the evening (8pm to midnight), buses will run every 30 minutes.
The SunRunner's new hybrid buses are quieter, produce less emissions and consume less fuel than traditional diesel buses, contributing to the area's sustainability and local air quality. The buses will have free Wi-Fi, digital displays and charging stations at every seat to meet the needs of modern travelers. The SunRunner's interior bike racks allow quicker boardings for cyclists. And each SunRunner bus features the iconic "Mr. Sun," designed by local artist Chad Mize.
Pinellas Suncoast Transit Authority was awarded $21.8 million in federal grant funding, which covered approximately half of the capital cost for building the SunRunner. Florida Department of Transportation (FDOT) provided 25% of the funding while PSTA and City of St. Petersburg split the remaining construction costs. Future operating costs will be supported by PSTA and FDOT.
The SunRunner is:
Fast: Limited stops enable travel from St. Pete Beach to downtown St. Pete (and vice-versa) in about 35 minutes—about 30% faster than current bus service
Frequent: Service every 15-minutes during peak times means no long waits
Clean: Quiet, low-emission hybrid electric vehicles
Reliable: Running in its own lane enables the SunRunner to avoid traffic delays