Splish, splash: Pros and cons of owning a pool
Posted by Lisa Carroll on Tuesday, August 23, 2022 at 7:35 PM
By Lisa Carroll / August 23, 2022
Comment
While the rest of the country is dealing with cooler tempaeratures and fall weather, Floridians are still enjoying the pool and sunshine. Floridians never have to "close" the pool like our northern neighbors.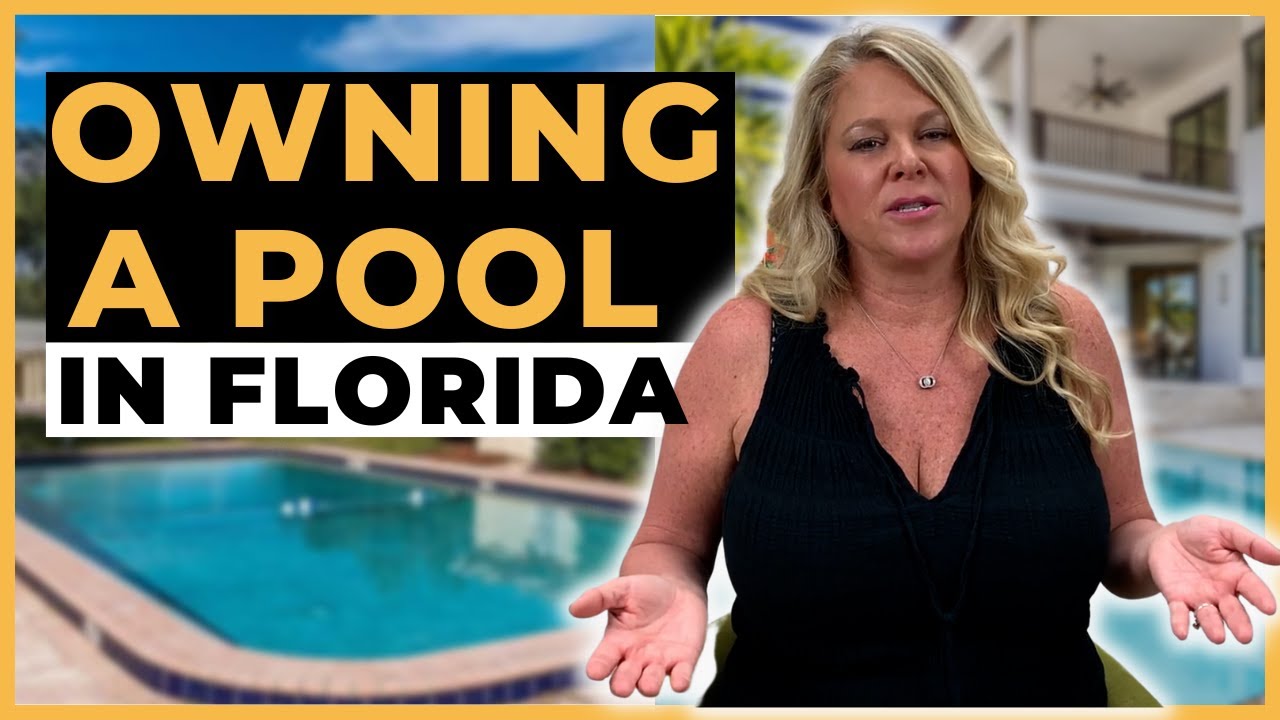 With tropical, pool-like weather a majority of the year, many Florida homeowners are looking for a pool of their own. Afterall a heater – whether solar or gas – will keep a comfortable swimming temperature most of the year (maybe a few of those rare COLD days in January or February).
Pros to owning a pool:
Always available to use
Entertaining made easy
Beautiful view
Cons to owning a pool:
Maintenance (cost & time)
Utility & insurance costs
Safety concerns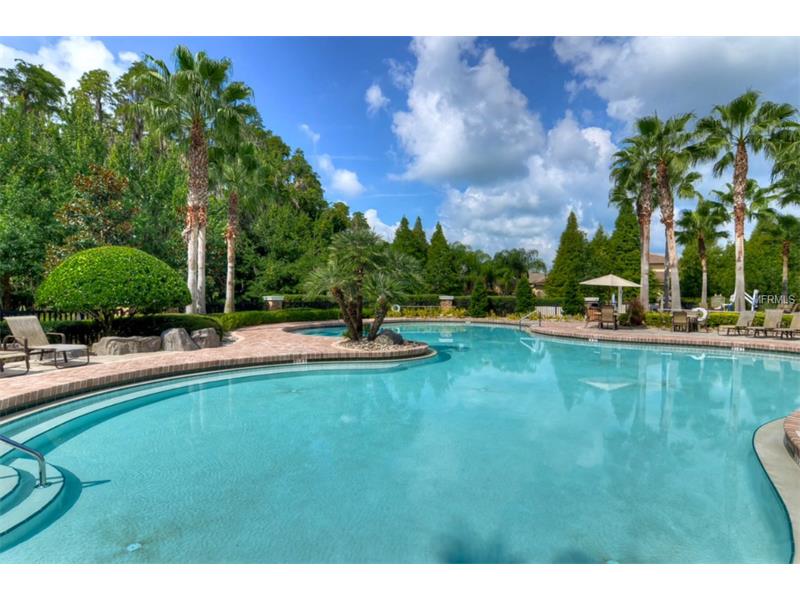 Let's dive a little deeper!
Pros of owning a backyard pool
Floridians experience summer more than half the year. That means there is a lot of time to enjoy a pool. Even without a heater, the pool will offer a daily an opportunity for exercise, fun and a gathering space. And no need to pack up to go down to the beach. Have kids? We've found there is no better way to tire them out than an afternoon of cannon balls and Marco Polo.
And having a private pool means you have a ready-made space to have over family and friends. Grill some food and toss in a few pool floats and you have the venue for a great afternoon.
Another bonus to a backyard pool: you always have a nice view. The sparkling blue water will put your eyes in relaxation mode every time you look outside. Set up a few cozy lounge chairs under an umbrella and you have paradise at your fingertips.
But of course it isn't all glitz and glamour when owning a pool. There are a handful of negatives.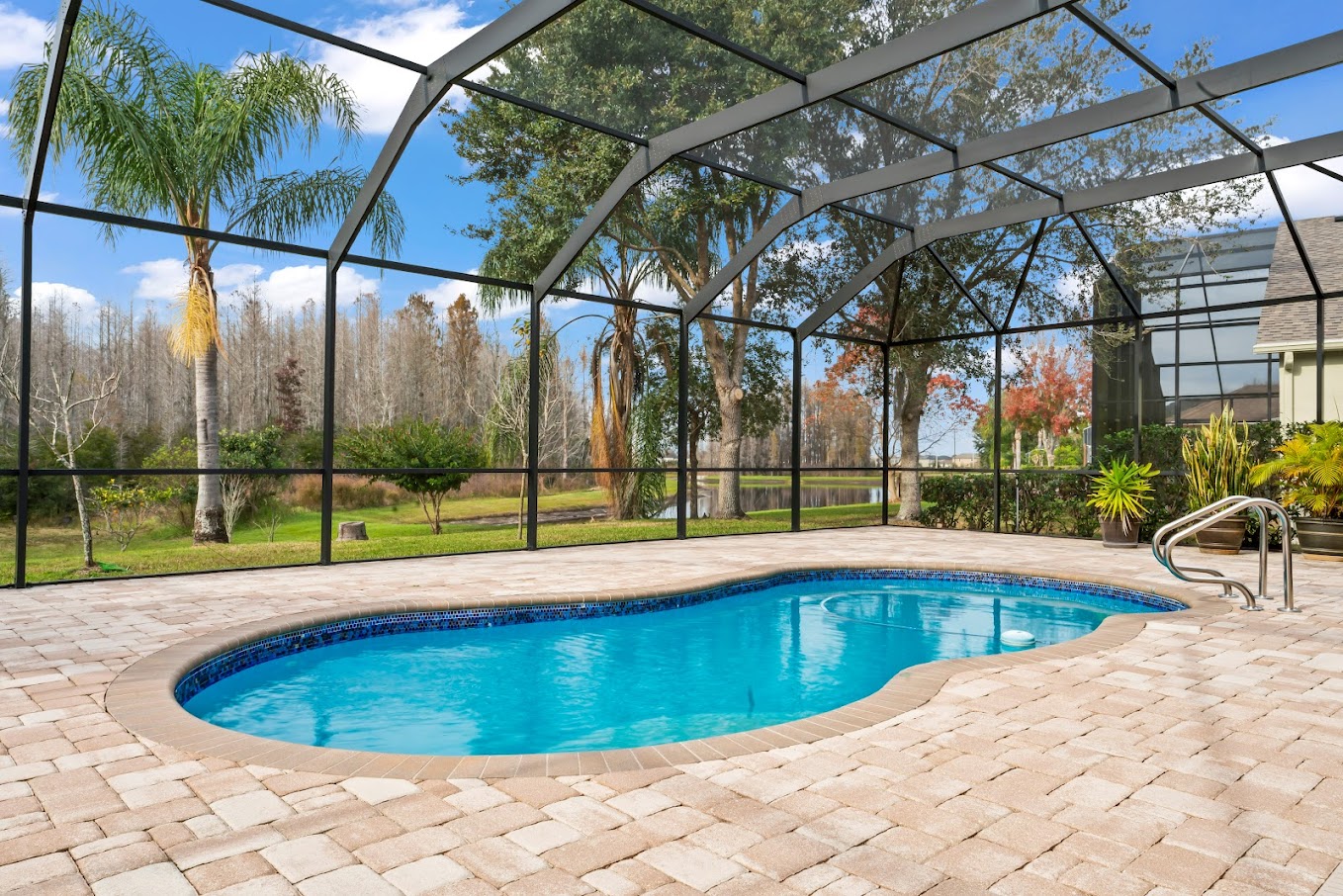 Cons to owning a backyard pool
That beauty comes at a price – maintenance. Whether you do it yourself or hire a pool service, you need to regularly check the chlorine levels and pH of your pool water to keep algae away. Chemical maintenance is a weekly chore and sometimes requires a trip to test the water or buy supplies. You also need to regularly clean your pool by removing debris and rinsing out the filter so the pumps keep working properly. There are automatic pool cleaners that make this chore much easier. And having a pool cage will significantly reduce the amount of debris in the pool. Want to hire out the monthly pool maintenance? Expect to pay around $200/month for routine service.
Another con, that goes hand-in-hand with maintenance, is cost. Between the weekly maintenance (you buying chemicals or paying for the service) you also need to consider added insurance and utility costs. Your homeowners insurance may cost more if you own a pool due to the possibility of pool accidents as well as issues with the pool itself. And your utilities will be higher due to the frequent running of the pool pump. If you choose an electric heater this will also increase your utility costs. And you also have additional water usage. Even though it rains daily in Florida during the summer, you still have to frequently add water to the pool (especially after those epic cannon ball contests). During winter, when rain is less likely, you may have to fill the pool to maintain an appropriate water level.
Another con to owning a pool is safety. Whether or not you have children, county and state regulations will require specific safety measures. In general this includes a barrier surrounding it that is at least 48 inches high. This barrier can't have any openings or gaps through which a child could climb or crawl, and must completely enclose the entire pool. It also must have a self-latching gate. If you have young children additional safety measures should be considered including alarms on outside doors and additional fencing around the pool (even if inside a fenced yard).
Are you still on the fence on whether to have a backyard pool? One last thing to consider: resale value. In Tampa Bay most home buyers would consider a private pool a necessity. But the added expenses and maintenance can also turn potential buyers away. So we'd say this is a 50-50 split on pro vs. cons.
Have you decided on a pool home here in Tampa Bay? Take a look at available pool homes HERE
Did you know?
There are 10.4 million residential and 309,000 public swimming pools in the United States, according to the Association of Pool & Spa Professionals (APSP).
Swimming is the fourth most-popular sport or activity in the U.S. No. 1 is walking
Top 3 states for the number of pools: California, Florida and Texas
According to statistics, 36 percent of children aged 7 to 17 years, and 15 percent of adults go swimming at least six times annually in the United States.
Swimming is the most popular recreational activity for children and teens (ages 7-17).