Rent vs. Buy a home
Posted by Lisa Carroll on Tuesday, August 8, 2023 at 5:14 PM
By Lisa Carroll / August 8, 2023
Comment
Rent vs Buy: the Pros and Cons
It might be one of the most important decisions you will make in life – apart from picking a partner or deciding to have kids. Should you rent or buy?
It absolutely will be one of the most expensive choices but considering whether to rent vs buy could severely impact your financial picture for many years to come. And not just because you'll have a mortgage payment.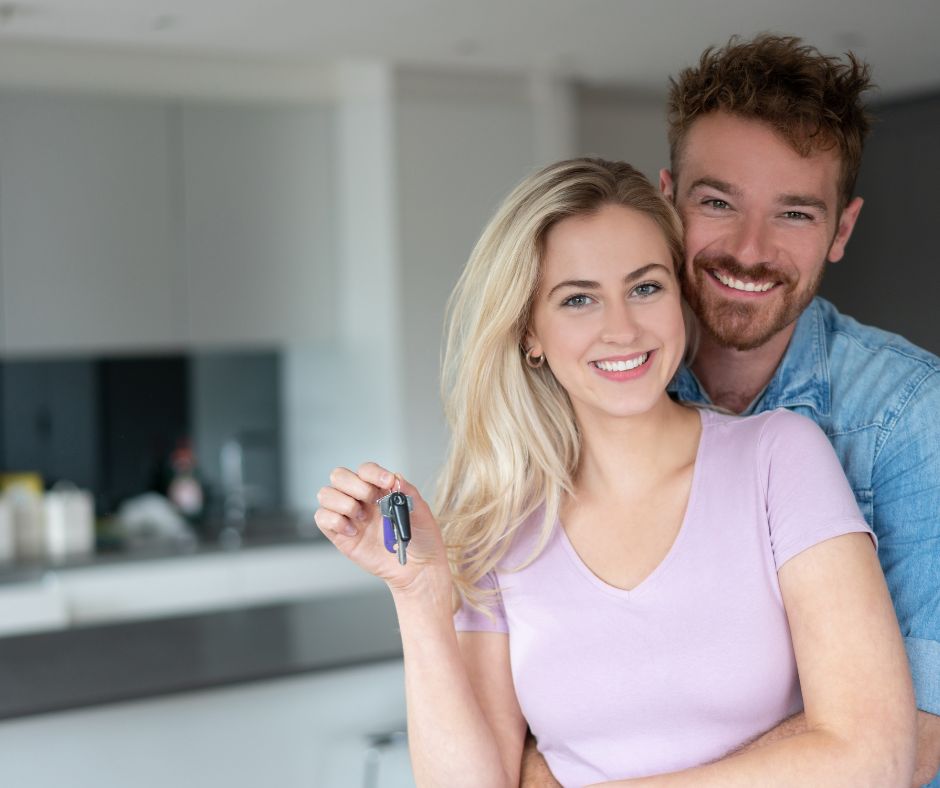 There's 2 schools of thought on rent vs buy:
Renting is throwing money away. It's true you are paying someone else's mortgage but sometimes that is necessary to get you to be ready to be a homeowner.
Buying a home is too expensive. If you can find a home with a mortgage roughly equivalent to what you would pay to rent, you'll likely come out ahead in the long run because of equity.
Because bottom line: buying a home means you'll start building equity – and building equity is one of the top reasons why many people become homeowners. It's part of the American Dream.
First let's get that term of "home equity" settled.
Home equity is how much of your home that you own. Calculating your home equity is pretty straightforward.
Here's a simple formula:
current mortgage balance ÷ your home's market value = % of equity you have in your home
For example, your home is valued at $400,000, and you have $200,000 left to pay on your loan. Therefore, you would have $200,000, or 50 percent, in equity.
A recent report from companies and the U.S. Census showed home equity is growing. Nearly two-thirds (68.7%) of homeowners have either paid off their mortgages or have at least 50% equity. That leads to a lot of homeowner wealth.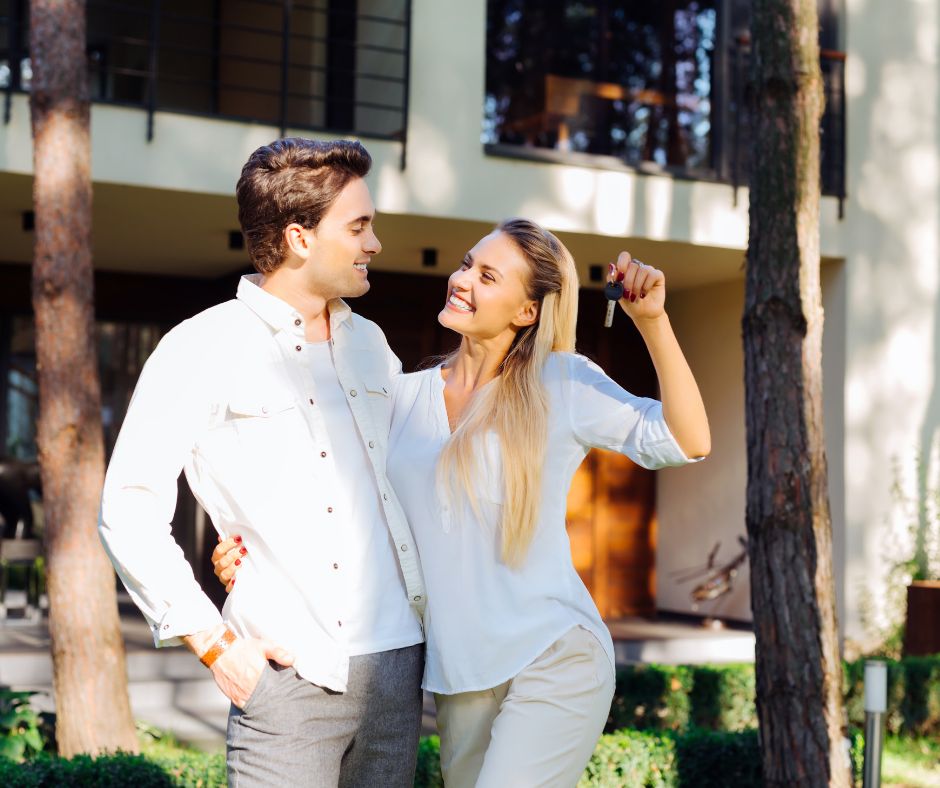 But buying a home is about more than just dollars and cents. It's also about lifestyle and long-term planning.
A quick breakdown:
HOMEOWNER
Pros of buying a house:
Ability to build equity, meaning you can borrow against the value of your home or sell it for a profit
Freedom to decorate or renovate how you like
Privacy from landlords or fellow tenants of an apartment building
Tax breaks from mortgage interest, real estate taxes
Consistent monthly payments with fixed-rate mortgages
Opportunity to build long-lasting relationships in your neighborhood
Your own space for entertaining and relaxing
Cons of buying a house
Responsibility for repairs and maintenance
Costs of homeownership (down payment, monthly mortgage payments, closing costs, property taxes, mortgage interest)
Costs of buying a house, such as the home inspection fee, appraisal fee and loan origination fee
Risk of defaulting on your mortgage
RENTER
Pros of renting a house
Flexibility to relocate without needing to sell your home
Less responsibility for maintenance and repairs
Cons of renting a house
Inability to build equity since you're paying rent instead of a mortgage
Potential for monthly rent to increase due to economic trends or landlord preferences
Potential rules and restrictions for decorating/painting
Landlord can sell the home and leave you without housing
After reviewing the pros and cons, examine your circumstances. What is best for you? Consider this:
Calculating the cost of renting vs. buying
For current renters who are trying to determine whether renting or buying makes more sense, it is important to crunch the numbers and find out both the upfront costs and the budget needs for each.
Upfront costs for renters:
Application fees
Security deposits (usually first and last month's rent)
Pet deposits, if applicable
Required maintenance like lawn care, which my not be covered by the homeowner
Upfront costs for homeowners:
Down payment
Home inspection and appraisal fees
Homeowners insurance
HOA and/or CDD fees
PMI (mortgage insurance) until you own 20% of the home
Home maintenance and repairs
Lawn care, pest control, and other services
One of the biggest financial differences between renting and buying is home upkeep and repairs. Not considering renovations, homeowners need to plan for routine costs like lawn/pool maintenance, air conditioning, roofing, appliances breaking. As the homeowner, anything that breaks is your responsibility. So if you know how to fix a leaky toilet or clean out your dryer vent, you will save money in this area. YouTube has been helpful to us in this regard.
Renting might be right for folks who…
Move frequently
Plan to move soon (generally speaking you need to stay in your home for 5 years)
Experience income variability
Need to save up for a purchase
Need to get their credit in shape
Are unsure where you want to live
It might be time to buy if…
You want to in build equity
You want long term financial stability (not rent being raised)
You want long term housing stability (property being sold)
You want the freedom that goes with ownership
You want the responsibility that goes with ownership
You want more choice in your home style or location
Rent vs. buy is, in many ways, about figuring out how to maintain the property and budget for the unexpected. It may mean becoming a DIYer or weekend warrior or having the budget to bring in the experts you need when things are not working. There's definitely a learning curve involved, and new homeowners should be prepared for that.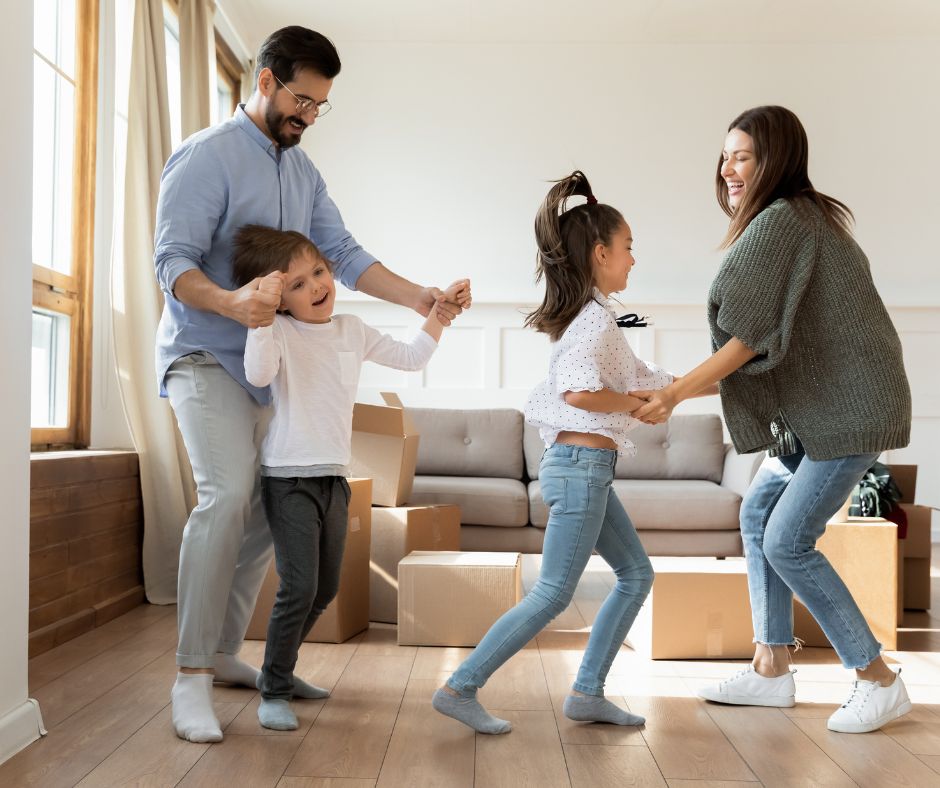 A few final thoughts as you consider homeownership:
It's wise to consider your credit score, debt-to-income ratio (DTI) and ability to make a down payment for a home. For example, a DTI of 43% or lower is recommended if you want to apply for a conventional mortgage. If you fall short in these areas, you might struggle to find a lender or an affordable mortgage.
Your credit score is vital for renting and owning. Specifically, a credit score of 620 or higher is needed to obtain a conventional mortgage, while FHA mortgages grant loans to borrowers with credit scores of 580. (these numbers are always changing) While the minimum score will help you access mortgage loans, higher scores can qualify you for lower interest rates, decreasing your mortgage payment. As a result, you might need to work on your credit score for several months before applying for a mortgage to qualify or get one you can afford.
Your savings account can be a big factor between renting and owning. When buying a home, you'll likely need to make a down payment ranging from 3% – 20% of the home value. If your down payment is less than 20% of the home price, you'll have to pay private mortgage insurance (PMI), raising your closing costs and monthly expenses. A smaller down payment means a larger mortgage loan, which increases your monthly payment. Therefore, your amount of savings influences your down payment and mortgage bill.
Consider closing costs on top of your down payment when buying a home. On average, closing costs are 3% – 6% of your loan amount. As a result, you'll likely need tens of thousands of dollars in savings to buy a home.
Instead of being an eternal debate, renting vs buying is about context and your circumstances. Neither is a one-size-fits-all solution to housing. Your location and financial capabilities will clarify whether renting is better than buying. Furthermore, your financial goals can help you decide how to move forward.
Renting doesn't always mean throwing away money; it could be helpful while you build your savings and credit score. On the other hand, if you want to stay in Tampa Bay for more than five years and build equity, homeownership might be for you.
If homeownership is your goal, we are here to help. Let us put you in touch with our preferred lender to see what loan options are available to you and what your budget will be. Once that information is set, the fun part begins: home search!