Pickleball!
Posted by Lisa Carroll on Monday, December 5, 2022 at 9:00 AM
By Lisa Carroll / December 5, 2022
Comment
Have you heard about the fastest growing sport in the country – pickleball!
Pickleball is a fun sport that incorporates elements from tennis, badminton and ping-pong for a fast, social game for everyone. The rules are simple and the game is easy for beginners to learn, but can develop into a quick, fast-paced, competitive game for experienced players.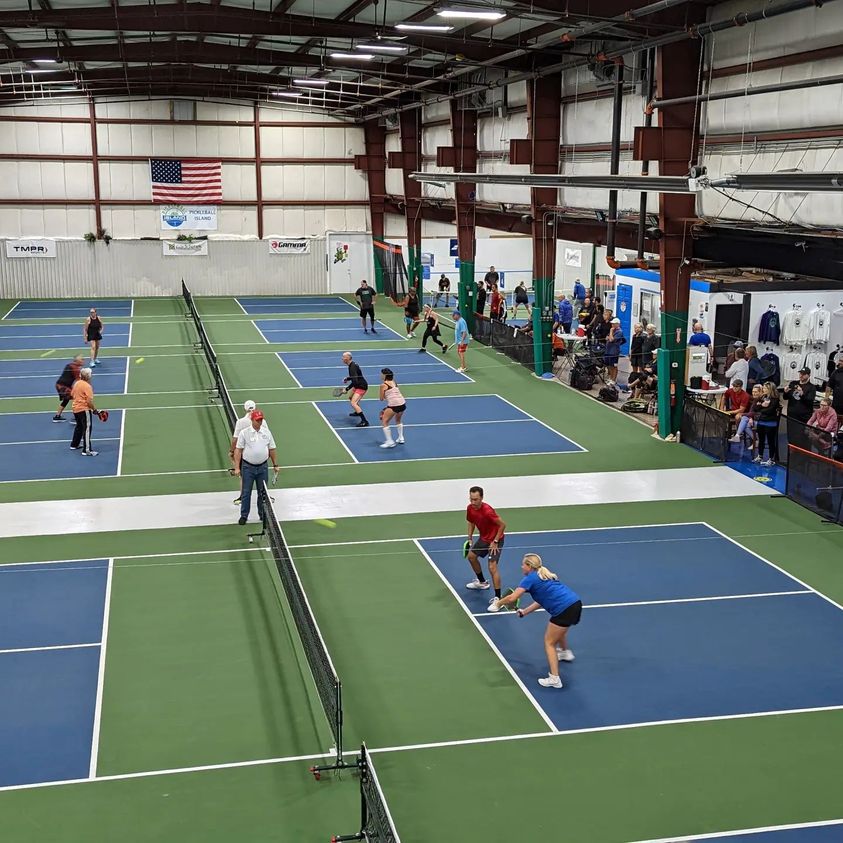 And Tampa Bay residents love pickleball. There are more than 60 public pickleball courts in the 3-county Tampa Bay area. So let's learn about the game and where you can try it out.
The basics: Pickleball is played both indoors and outdoors on a badminton-sized court or a slightly modified tennis net. It is played with a paddle and a plastic ball with holes. It can be played as doubles or singles and can be enjoyed by all ages and skill levels.
And celebrities and athletes are definately enjoying pickleball. Seven-time Super Bowl champion and Tampa Bay Bucs quarterback Tom Brady recently became part of an ownership group for a Major League Pickleball expansion team. Other owners: former tennis pro Kim Clijsters, NBA's LeBron James and former NFL quarterback Drew Brees. With names like that you know the sport is growing.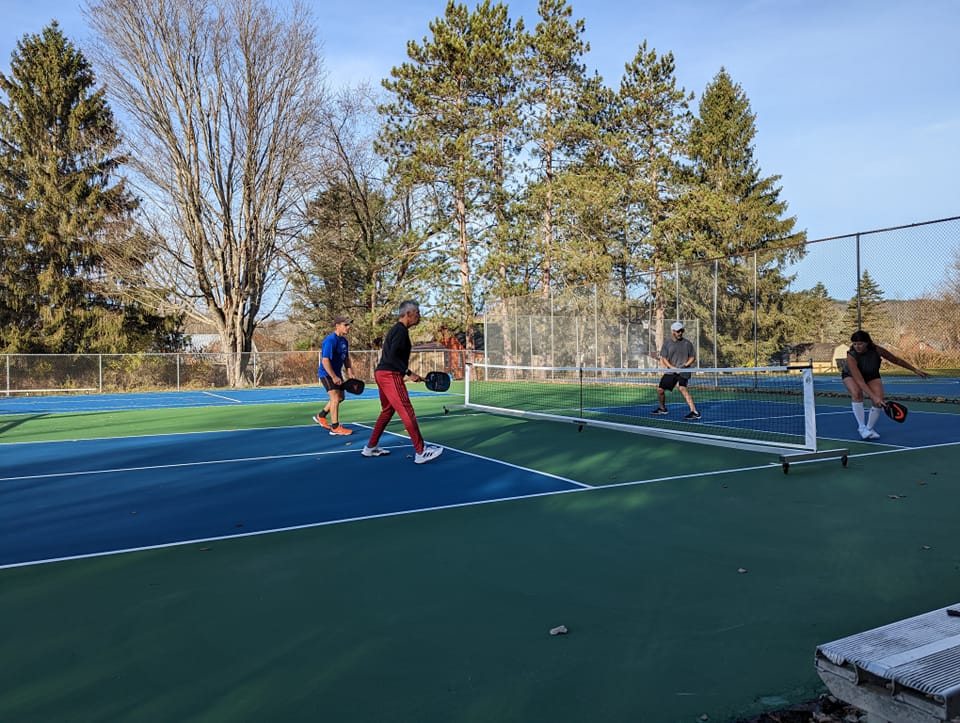 Pickleball was invented in 1965 on Bainbridge Island, a short ferry ride from Seattle, Washington by three dads whose kids were bored with their usual summertime activities. The game is growing across the US and Canada as well as many European and Asian countries.
In 2021 and 2022 the sport was named the fastest growing sport in the United States by the Sports and Fitness Industry Association, with over 4.8 million players. There are now thousands of pickleball tournaments throughout the United States, including the US National Championships and the U.S. Open Tournament, along with two professional tours and one professional league.
The pro league, which was founded in 2021, will expand from its current 12 teams to 16 in 2023, as well as double its annual events to six. MLP said prize money is expected to surpass $2 million next season.
The known places to play pickleball total of 6,885 at the end of 2018 represented an increase of approximately 85 new locations per month according to placestoplay.org.
Want to test your knowledge of pickleball? Check out this fun trivia quiz
Floridians are fortunate to be able to play indoors or outdoors year-round and there are lots of places to play around the Tampa Bay area.
The city of Tampa has more than 10 outdoor and indoor pickleball courts at select locations. Hillsborough County has more than 20 outdoor and indoor courts. Pasco County has a handful of courts as does Pinellas County.
So grab a paddle and learn to play. In fact some Hillsborough County locations offer free or discounted lessons. Learn more here
City of Tampa pickleball courts
Most outdoor parks are open daily from sunrise to sunset.
Outdoors
Cuscaden Park
Copeland Park
Foster Park
Madison Street Park
Rowlett Park
Skyview Park
Julian B Lane Riverfront Park
Indoors
David M Barksdale Center
Dr MLK Jr Complex
Forest Hills Community Center
Port of Tampa Community Center
Loretta Ingrsham Center
Cordelia B Hunt Center
Hillsborough County pickleball courts
Locations marked with an asterisk (*) have pickleball-only courts. All other locations are dual-purpose courts set up to play pickleball or tennis. Residents wishing to play on the indoor courts will need to purchase a Wellness Access Pass for $10/month.
Outdoors
Apollo Beach Park
Bloomingdale East Park*
Bloomingdale West Park
Chandler Park
Fawnridge Park
Heather Lakes Park
Keystone Park*
North Brandon Sports Complex
Northlakes Sports Complex*
Nye Park
Roy Haynes Park
Skyway Sports Complex
Town 'N Country Park*
Villa Rosa Park
Woodlake Park
Indoors
Emanuel P. Johnson Recreation Center
Gardenville Recreation Center
Jackson Spring Recreation Center
Lesley "Les" Miller Jr. All People's Community Park & Life Center
Northdale Recreation Center
Ruskin Recreation Center
University Area Community Complex
Westchase Recreation Center
Pasco County pickleball courts
SVB Center in Zephyrhills
YMCA in Zephyrhills
The Armory in Dade City
Wesley Chapel District Park
Land O Lakes Rec Center
J Ben Harrill Rec Center in Holiday
Wiregrass Ranch Sports Complex in Wesley Chapel
Pinellas County pickleball courts
Broderick Rec Center, Pinellas Park
Safety Harbor Community Center
Forbes Rec Center, Pinellas Park
Southwest Recreation Complex in Largo
Seminole Rec Center
Highland Recreation Center
St. Pete Pickleball Courts
Outdoor
Crescent Lake Park
Brooker Creek Park
Coquina Key Sports Complex
Fossil Park Sports Complex
Northwest Sports Complex
Walter Fuller Sports Complex
Indoors
Campbell Park Recreation Center
Childs Park Recreation Center
Frank Pierce Recreation Center
Gladden Park Recreation Center
J.W Cate Recreation Center
Lake Vista Recreation Center
Roberts Recreation Center
Thomas "Jet" Jackson Recreation Center
Walter Fuller Recreation Center
Willis S. Johns Recreation