Our favorite Tampa Bay dog parks
Posted by Lisa Carroll on Monday, August 29, 2022 at 4:50 PM
By Lisa Carroll / August 29, 2022
Comment
Man's best friend. They're another member of our family and they enjoy time outdoors and interacting with their friends just like their human owners. If you're looking for a fun place to take your dog, look no further than Tampa Bay's many dog parks! These parks provide a great opportunity for dogs to run and play off-leash in a safe environment. They also offer a chance for dog owners to meet and socialize with other pet lovers. In this blog post, we'll highlight some of our favorite dog parks in the area.
First a few Dos and Don'ts of the Dog Park
How do you know if your day is ready for the dog park. Ask yourself these four questions to see if they are ready for the dog park.
Is your dog current with vaccinations?
Does your dog do well off the leash?
Is your dog social?
Has your dog had regular, positive interaction with other dogs?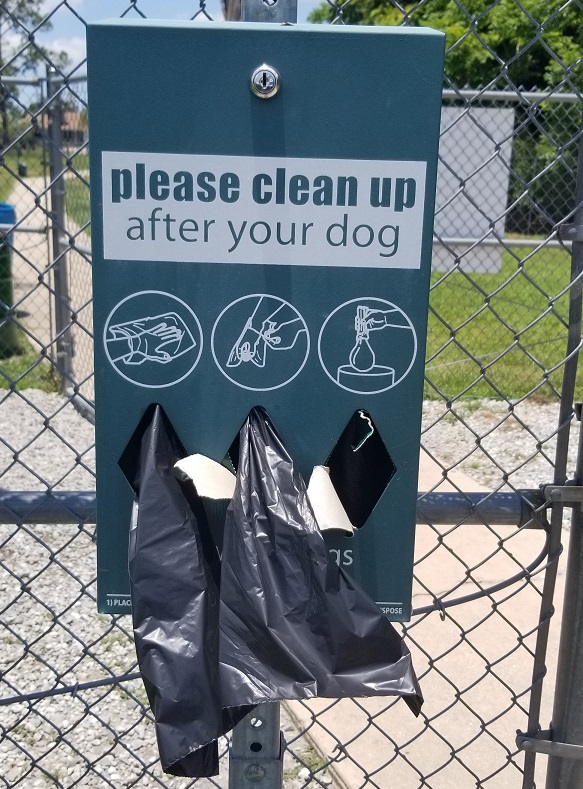 Ready for the Dog Park. Follow the rules.
It might seem like common knowledge but remember these rules when taking your dog to the Tampa Bay area dog park. Most area parks are off-leash, fenced parks so make sure your dog will listen to necessary commands for their safety and for others visiting the park.
Please be aware that dog parks can be high-traffic areas and may not be suitable for all dogs. If you have any concerns about your dog's ability to socialize with other dogs, please consult with a veterinarian or professional dog trainer before taking your pup to a dog park.
Clean up after your pet. Scoop bags are provided at most parks
Food, either dog or human, is not permitted
If your dog digs a hole, fill the hole immediately
Keep your dog leashed at all times while outside the fenced dog park area. Allowing dogs off-leash outside the fenced area violates the county's leash law
Dogs that bark persistently could be a nuisance, and if requested, dog and owner should leave the park
Rules are posted at each dog park. Please read and obey the rules.
If your dog inflicts an injury please remember that the dog's owner must give their name and phone number to the owner of the injured dog before leaving the area. Owners are legally and financially responsible for their dog's behavior and any injuries, damages or loss their dog may cause.
Hillsborough County Dog Parks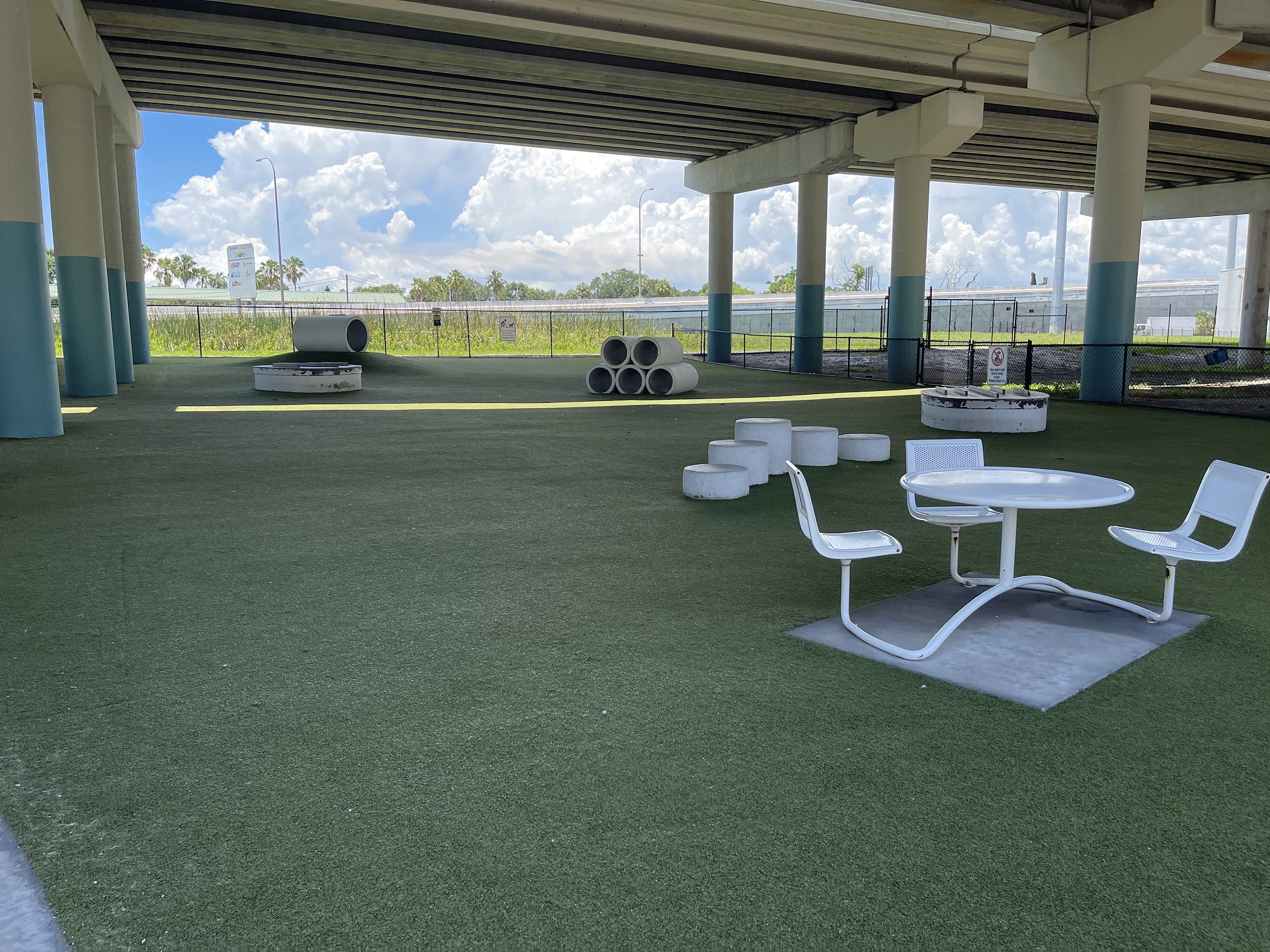 Deputy Kotfila Memorial Dog Park
626 N Raymond Ave, Tampa
Under the Selmon Expressway in downtown Tampa. Separate play areas for small and large dogs, canine turf, completely shaded, agility poles and tunnels
New Tampa Rotary Dog Park
8551 Hunter's Village Rd, Tampa
Separate area for small and large dogs, picnic tables, dog washes and fountains
Apollo Beach Dog Park
664 Golf and Sea Blvd, Apollo Beach
Separate area for small and large dogs, picnic tables, dog water fountain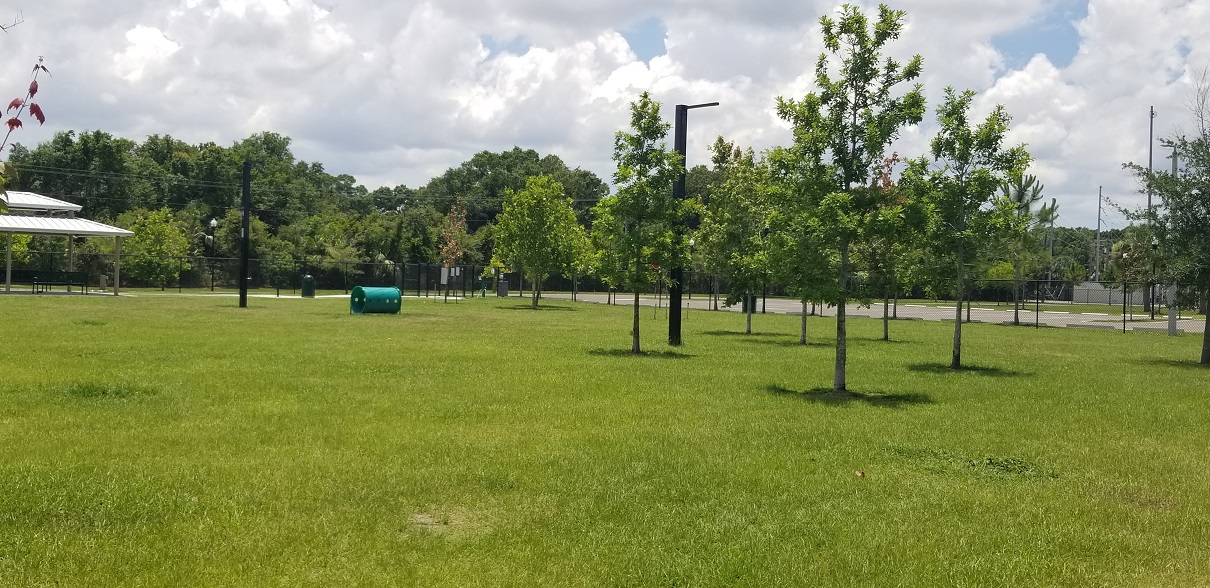 Carrollwood Village Park Dog Park
4680 West Village Dr, Tampa
Separate area for small and large dogs, nearby splash pad, playground and skate park
Carolyn Meeker Dog Park
122 1st Avenue SW, Lutz
A pond sits between a small and large dog park, benches, nearby nature trail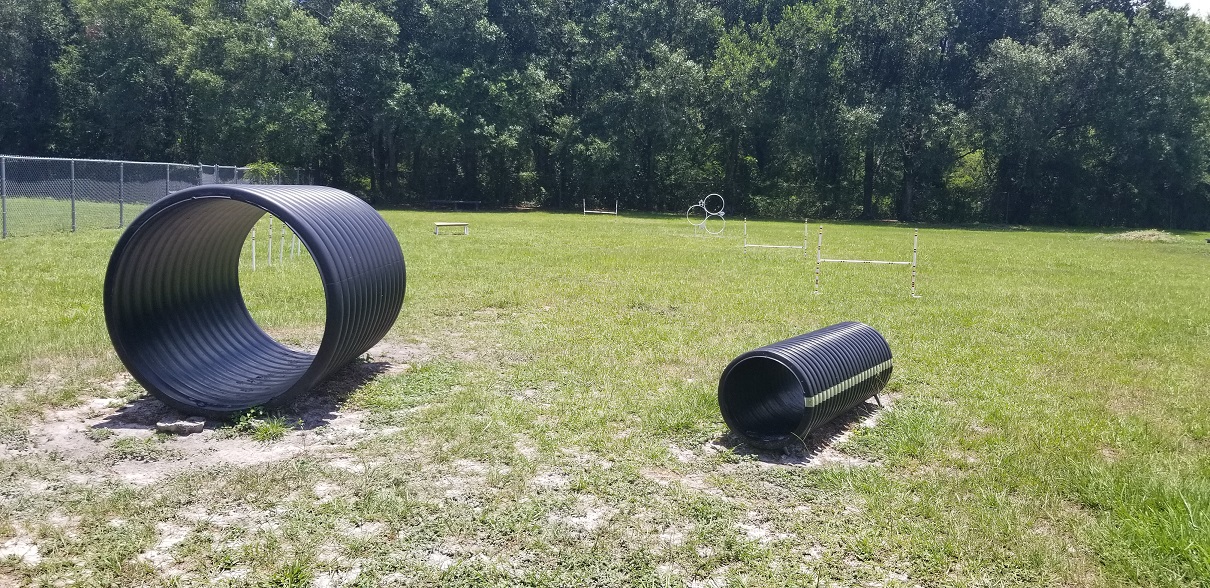 Logan Gate Dog Park
7374 Monterey Blvd, Tampa
5-acre park with separate areas for small and large dogs, fountains, not a lot of shade
Mango Dog Park
11717 Clay Pit Rd, Seffner
5 acre park with chain linked fence surrounding. Two separate areas for small and large dogs. Swim area (plastic pool) and some nighttime lighting. Nearby picnic tables. Closed Wednesday morning for cleaning.
Northwest County Dog Park
8951 W. Waters Ave, Tampa
Covered seating, obstacles and nearby trails
Saladino Dog Park
1705 Bryan Rd, Brandon
Separate areas for small and large dogs, picnic tables, shelters and water fountains for people and dogs
West Dog Park
6402 Occident St, Tampa
One of the county's first dog parks. 5-acre play area with separate area for small and large dogs. Picnic tables, shelters and water play area (plastic pool). Nearby park has playground and baseball fields.
Pasco County Dog Parks
Land O Lakes Recreation Center
3032 Collier Pkwy, Land O Lakes
Separate play areas for small and large dogs, covered benches, fire hydrants, drinking fountains for dogs, tires, play tunnels. Dogs must remain on a leash.
Live Oak Recreational Park
508 Live Oak Street, Tarpon Springs
Sprinklers, shade sails and separate areas for small and large dogs
Pinellas County Dog Parks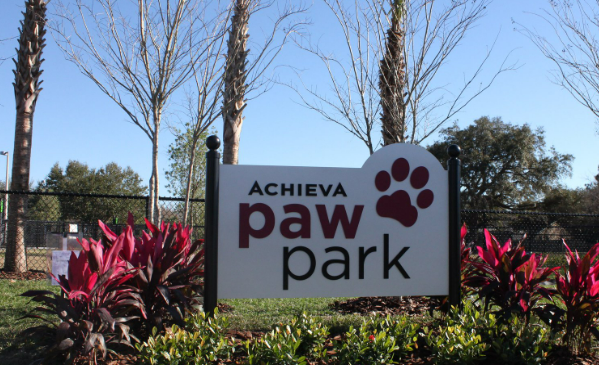 Achieva Paw Park
1659 Achieva Way, Dunedin
Large and small dog areas, agility poles and tunnels, some shaded areas and benches
Enterprise Dog Park
2671 Enterprise Rd, Clearwater
Benches, walking trails, 8 doggie fountains throughout the park, Park closed Monday and Friday morning for cleaning. Dogs can be off-leash in dog park but must remain on-leash elsewhere in the park
Freedom Lake Dog Park
9990 N 46th St, Pinellas Park
Grass and dirt area, hydrants, water fountains and lots of shade
Lake Vista Dog Park
1401 62nd St, St. Pete
Nearby park has playground, shake park, fitness area, tennis courts, basketball courts and more