Online vs. Local Lender
Posted by Jenni Booth on Tuesday, March 23, 2021 at 1:55 PM
By Jenni Booth / March 23, 2021
Comment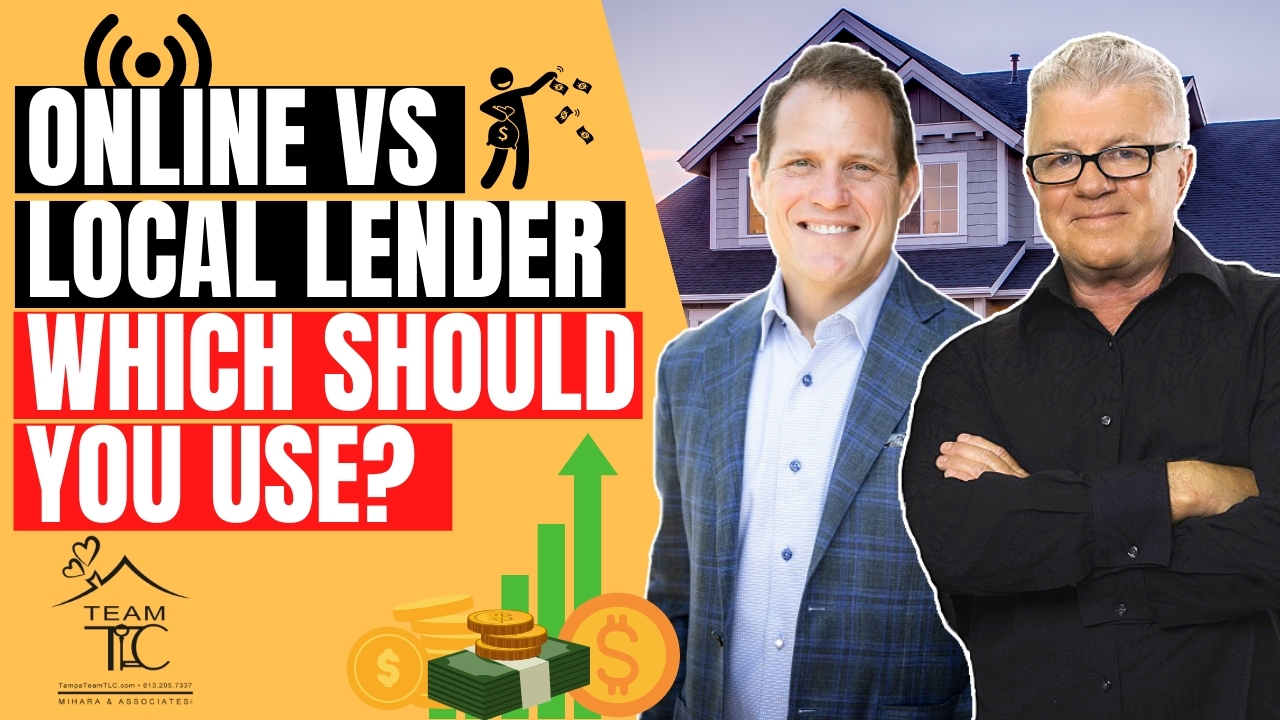 Click picture above for video or https://youtu.be/1oDX-XRdVhA
Tim Carroll with Team TLC and Patrick Storch with The Mortgage Firm is back to tell you the advantages of online vs. local lenders.
We've all seen the commercials for online lenders. So what advantage do you have with a local lender? Let's be real. For an online company, you don't really know who you are dealing with. Click a few buttons online and you get a pre-qualification letter. But who are you really working with?
Local lenders are established in your community. Realtors, like Tim & Lisa Carroll and Team TLC, know the local lenders so they can reach out when they get multiple offers on a listing to confirm that a buyer is indeed approved to move forward to closing. Local mortgage professionals, like Patrick Storch and The Mortgage Firm, will use local appraisers who know the area, can give low-interest rates, low closing costs, and can close a loan in 30 days or less. And they have an online application so you get the best of both worlds: start the process online and have a local lender to help you through the entire process.
Ready to buy a home? Reach out to start your search and we'll put you in touch with Patrick Storch at The Mortgage Firm Tampa to get your pre-approval letter!