Is It Cheaper To Buy Or Rent A House? Find out here!
Posted by Jenni Booth on Monday, March 29, 2021 at 12:44 PM
By Jenni Booth / March 29, 2021
Comment
Is it cheaper to rent or buy? Tim Carroll with Team TLC and Patrick Storch with The Mortgage Firm in Tampa FL are here to shed light on the numbers to show you if it's cheaper to rent or buy.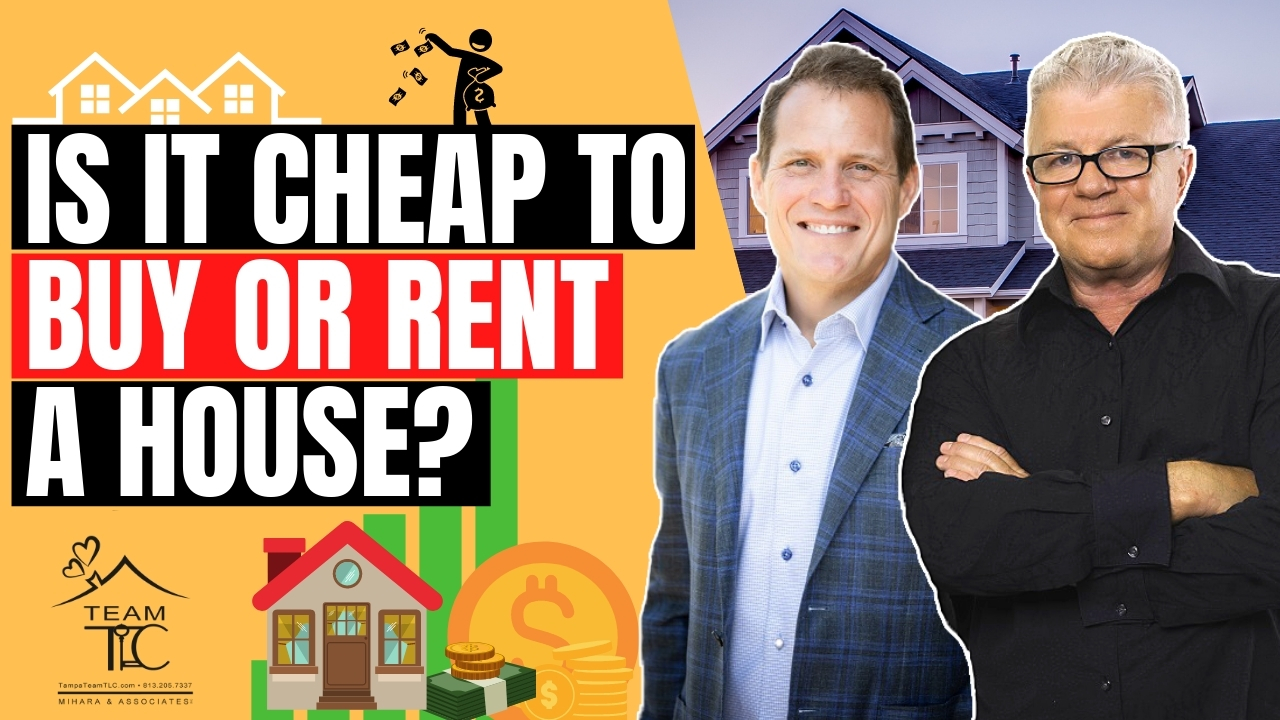 Click above picture for video or https://youtu.be/BvdhxgYX21U
Let's explain your when it comes to renting vs. buying. Right now interest rates are historically low. This means it is a great time to buy. Back when Patrick started with mortgages 25+ years ago the interest rate was double digits (10 percent). Now rates are in the 2% range. That means you can get a lot more bang for your buck.
Most buyers can buy a house with minimal down payment and it's cheaper than renting because of the historically low-interest rates. Do you want to pay your mortgage so in 30 years you own the house outright or do you want to pay your landlord's mortgage and have nothing? Interest rates are historically low and now is a great time to buy. Call today to start your home search process.
Take a look at these neighborhood tours:
Tour Bexley: https://youtu.be/8BRwNNMoCAU
Tour The Groves: https://youtu.be/V7RJp2q2YZM
Tour The Preserve at Lake Thomas: https://youtu.be/mCv1xO6VXLs
Tour of Wilderness Lake Preserve: https://youtu.be/Xsci76RogTE
Tour of Terra Bella: https://www.youtube.com/watch?v=hL7qRG8FJ3I
Tour of Connerton: https://www.youtube.com/watch?v=x_A1C38bwAA
Tour of Wesley Chapel homes (Epperson Lagoon, Watergrass, Westbridge) https://youtu.be/cE4dOD7xSOQ