Homes Near Tampa FL | Why You Need A Realtor When Buying New Construction
Posted by Jenni Booth on Monday, March 1, 2021 at 11:25 AM
By Jenni Booth / March 1, 2021
Comment
It pays for YOU to have a realtor when buying new construction! Did you know our services are FREE when you use a Realtor to buy new construction? Yes!
Why do you need a realtor – at no cost to you for new construction? We advocate for you! The new construction process can be overwhelming. We will walk you through the entire process.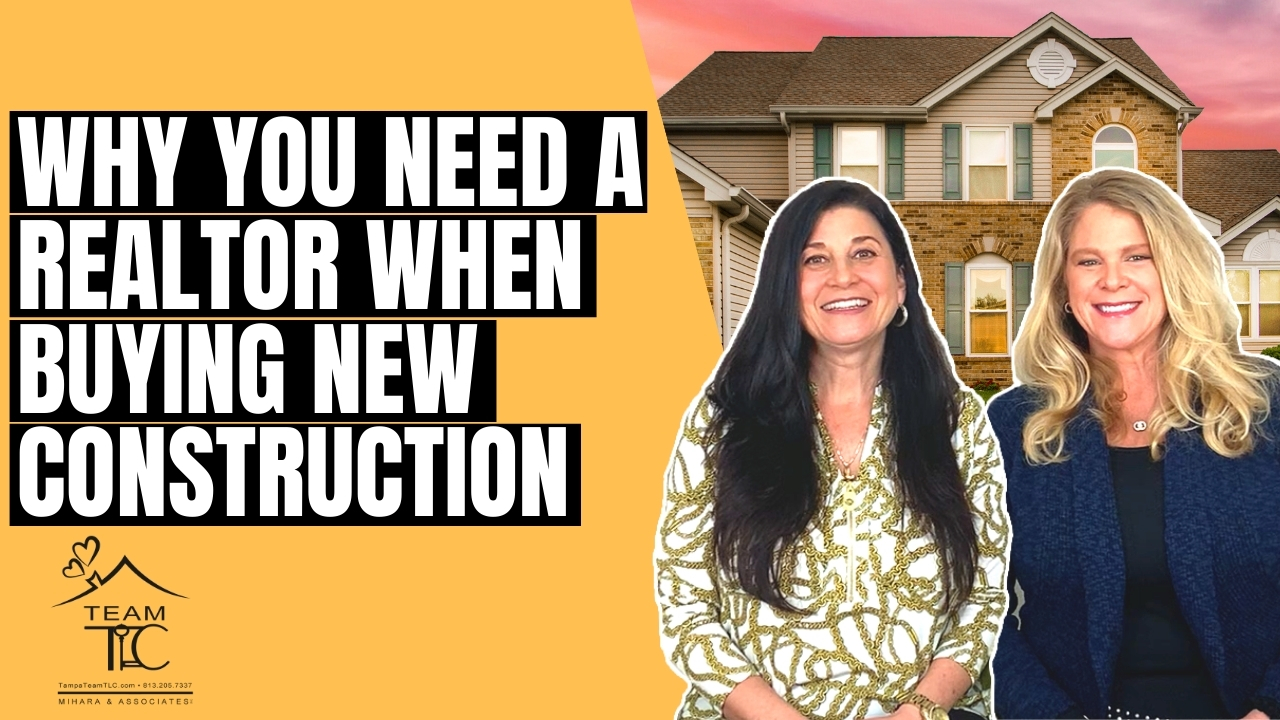 Watch the video here: https://youtu.be/5vXTynhdBes
Here are a few reasons why you need a Realtor when buying new construction:
1) Limited inventory in Florida. Builders can't keep up with the demand for new homes so there is no price negotiation. That is why it is helpful to have a Realtor on your side. Realtors will work on your behalf and the builder will pay all Realtor fees.
2) We represent you. The representative at the model homes represents the builder. We represent YOU and advocate for YOU Homes Near Tampa FL. The Realtor fee is already built into the home price. So have a Realtor, paid for by the builder, to represent YOU!
3) Find a Realtor in the area familiar with new construction. Find someone who know the community and the area. There are lots of variables that go into a community being the right fit for you Homes Near Tampa FL – amenities, fees, schools, proximity to shopping and more.
4) We'll do the legwork for available inventory. And we will tell you any builder incentives available to buyers. That changes monthly and Realtors will know the current deal.
Steps to buy new construction
1) Get pre-qualified.
2) Look a different models, different floor plans, Homes Near Tampa FL write a contract
3) Submit all your documents to the lender in a certain time frame
4) Visit the design center. Deciding structural designs before building vs. upgrades like flooring, tile, and more.
5) Construction. We'll advocate with the construction manager during the build to make sure everything is done properly. And we'll join you for walk-throughs and inspections.
6) Final inspection. Making sure windows work, all appliances are in working order without scratches and that everything in the home is perfect for you. The Realtor will an extra set of eyes for YOU.
7) Closing. Meeting with the Title Company. The Homes Near Tampa FL Realtor will help walk you through each page of the contract before signing anything. We'll also help coordinate making sure utilities are turned on for your Homes Near Tampa FL move-in.
Remember it doesn't cost you anything. It pays YOU to use a Realtor!
Tampa area relocation guides: https://www.tampateamtlc.com/blog/relocating-to-the-tampa-bay-area/