Home owners guide to Tampa Bay
Posted by Jenni Booth on Wednesday, June 9, 2021 at 10:37 AM
By Jenni Booth / June 9, 2021
Comment
Owning a home is the biggest investment many of us will ever make. Here are our top 10 tips for Florida homeowners so you can rest easy knowing your home is running in tip-top shape
Watch video here: https://youtu.be/eW6L5JN_Efk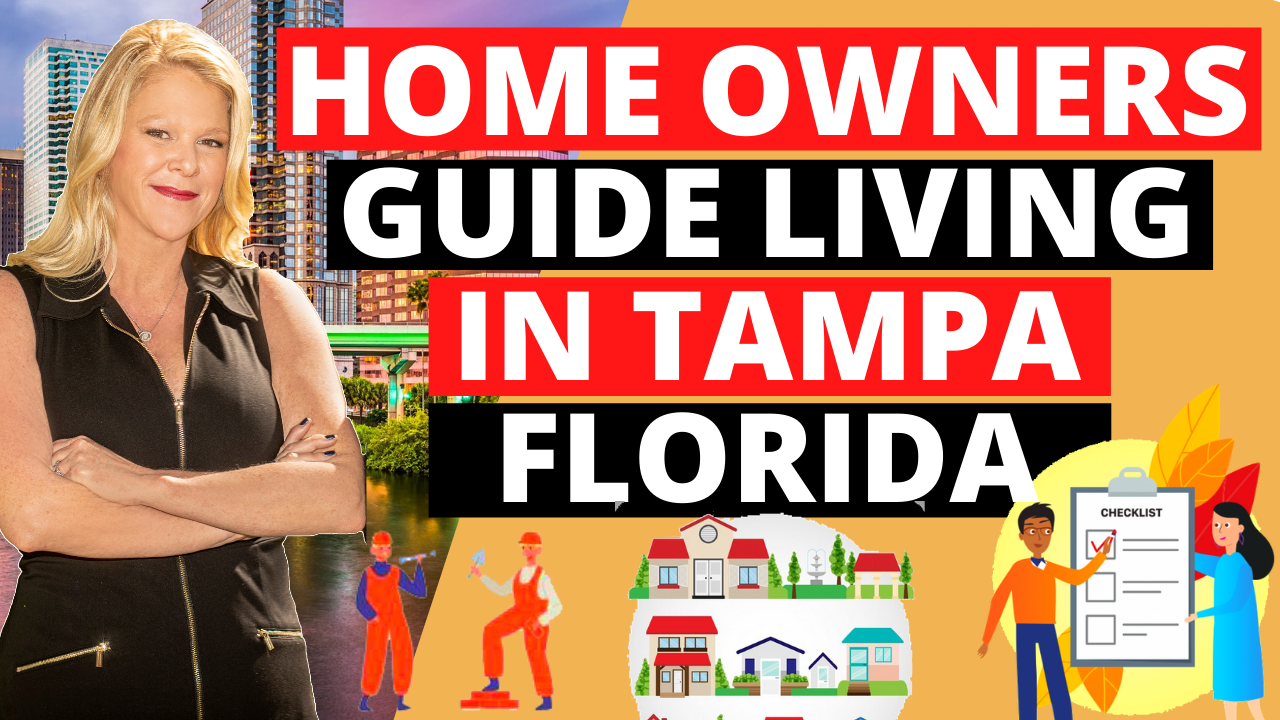 Change the air filter. You'll be running you're A/C a lot. Practically all year. You need to change air filter every 3 months. We find it helpful to write the date on it and set a reminder in our phone so it gets changed regularly. We also find it helpful to add bleach to the A/C drainline twice a year.
Pest control. There is no getting around the fact that there are bugs in Florida. Florida's moderate temps allow pest colonies to grow since there are rarely below freezing temps to stop them from multiplying. A routine pest control service will not only control bugs like ants and roaches but also target and eliminate rodents and termites. They can also spray your yard for mosquitos, which is important so you can enjoy more time outdoors without getting eaten alive.
Hurricanes and flood zones. Hurricane season runs June 1 though Nov. 30. It's likely you'll have to prepare for a hurricane if you live in Florida. Thankfully Tampa Bay has been spared a direct hit from a hurricane for 100 years (last one in 1921). But that doesn't mean we don't feel the effects of storms. Preparation is key. Have a plan for you and your pets, whether it is to shelter in place or leave your property. There are emergency shelters that will open for those in evacuation zones. Have an emergency kit available with easy to prepare food and enough water for a gallon of water per person per day. It is recommended you have food and medicine for at least 3 days.
Insurance. There are flood zones around Tampa Bay as outlined by this map. Flood zones and evacation zones are different but often overlap. If you are in a flood zone it is important for you to consider flood insurance. Typical homeowners insurance covers water damage inside your home due to a burst pipe but doesn't cover flooding due to natural disasters. So it important to discuss your insurance options with a trusted agent.
https://www.hillsboroughcounty.org/en/newsroom/2018/06/13/evacuation-zones-vs-flood-zones
Pool maintenance. Pools are great for relaxing (and for kids to burn off energy). But require a lot of upkeep. You can hire a pool company to take care of it for $75-$100/month. Or you can check chemical levels yourself and add chlorine and shock as needed to keep the correct balance of your pool. Your pool pump and automatic pool cleaner will be essential in helping keep the water clean as well. An automatic pool cleaner will help keep the sides and bottom clean but it will still need an occasional scrubbing, especially during rainy season when the rain alters the pH balance of the pool quickly. A pool cage will help eliminate leaves and other debris from getting into the pool, which will help with maintenance.
Drain hot water tank. Once a year you should drain your hot water tank. This process generally takes less than an hour and involves hooking up a standard garden hose to the tank. This is a pretty simple DIY project (cue the YouTube videos) that can extend the life of your hot water heater.
Clean dryer vents. Dirty dryer vents are responsible for many house fires every year and are easily preventable. It's a dirty job though and should be completed yearly. There are many reputable companies you can hire to do this or you can buy an attachment for your vacuum to do it yourself. Cleaning the dryer vents will not only prevent a fire but can also extend the life of your dryer.
Replace the batteries in your smoke alarm. If your smoke alarms are powered by a 9-volt battery, the battery should be replaced every 6 months, while the alarm itself should be replaced once every 10 years. For 10-year lithium-powered smoke alarms, you won't need to replace the battery. Instead, replace the entire alarm after 10 years have passed.
Lawncare. During the rainy season your lawn will likely need to be mowed at least once a week. You can hire a lawn service for this or buy a lawn mower and edger and do it yourself. If you live in a community with an HOA they may have requirements on the type of grass and how long the grass can be. You'll also need to fertilize the lawn at the beginning and end of the growing season (say in April and October). Again, you can hire this out or buy fertilizer at a local home improvement store and spread yourself. Finally you'll likely want an automated irrigation system. This way your lawn can be regularly watered without a lot of work on your part. Many of these systems are connected to reclaimed water in Florida so it isn't a huge expense to run the system.
Gutters. Many Florida homes have gutters to direct water away from the house. This is especially important during the rainy season. Gutters will need to be cleaned out at least once a year, typically recommend in the winter after the leaves have fallen off the trees. While it is true Florida doesn't have a lot of shedding trees, it is important to remove the debris regularly so the gutters can work properly.
We hope these tips help. Now go enjoy your home!