Gasparilla Pirate Fest
Posted by Lisa Carroll on Tuesday, January 4, 2022 at 1:41 PM
By Lisa Carroll / January 4, 2022
Comment
Ho, Yo Ho, a pirate's life for us!
Ahoy Maties! It's time to get out your eye patch and pirate gear, practice a swagger, limp or squint, and prepare to capture the booty!
Yep, it's Gasparilla time! Nothing says Tampa Bay like the Gasparilla Parade. It's Tampa's largest party and an event like no where else!
Check out all you need to know to celebrate Gasparilla!
Gasparilla Invasion
Presented by Ye Mystic Crewe of Gasparilla
January 29, 2022
11:30a-1p
The legendary Jose Gasparilla, a 165-foot fully rigged pirate ship built in 1954, journeys from southern Tampa Bay through the Seddon Channel (between Davis Island and Harbor Island) followed by hundreds (or thousands) of private boats as it fires it cannons. The invasion ends at the Tampa Convention Center when the Mayor of Tampa surrenders the key to the city. With the key in hand, the pirates parade down Bayshore Boulevard throwing beads and loot to excited residents who line the parade route.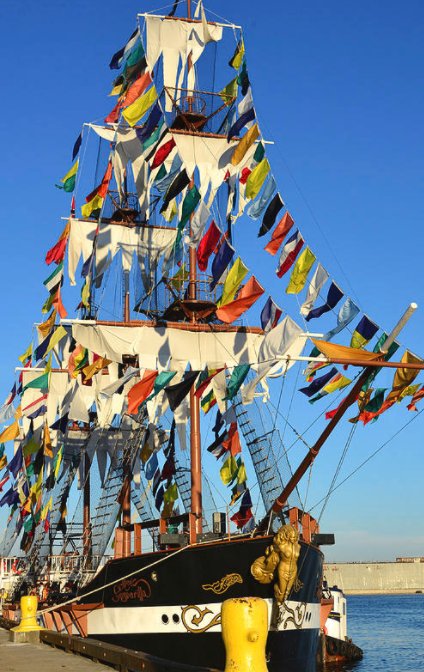 Gasparilla Pirate Fest
Jan. 29, 2022
2p-6p
Celebrating the capturing of the city of Tampa, the Krewes parade down Bayshore Boulevard sharing their loot – glittering beads and treasures – with an enthusiastic crowd along the parade route.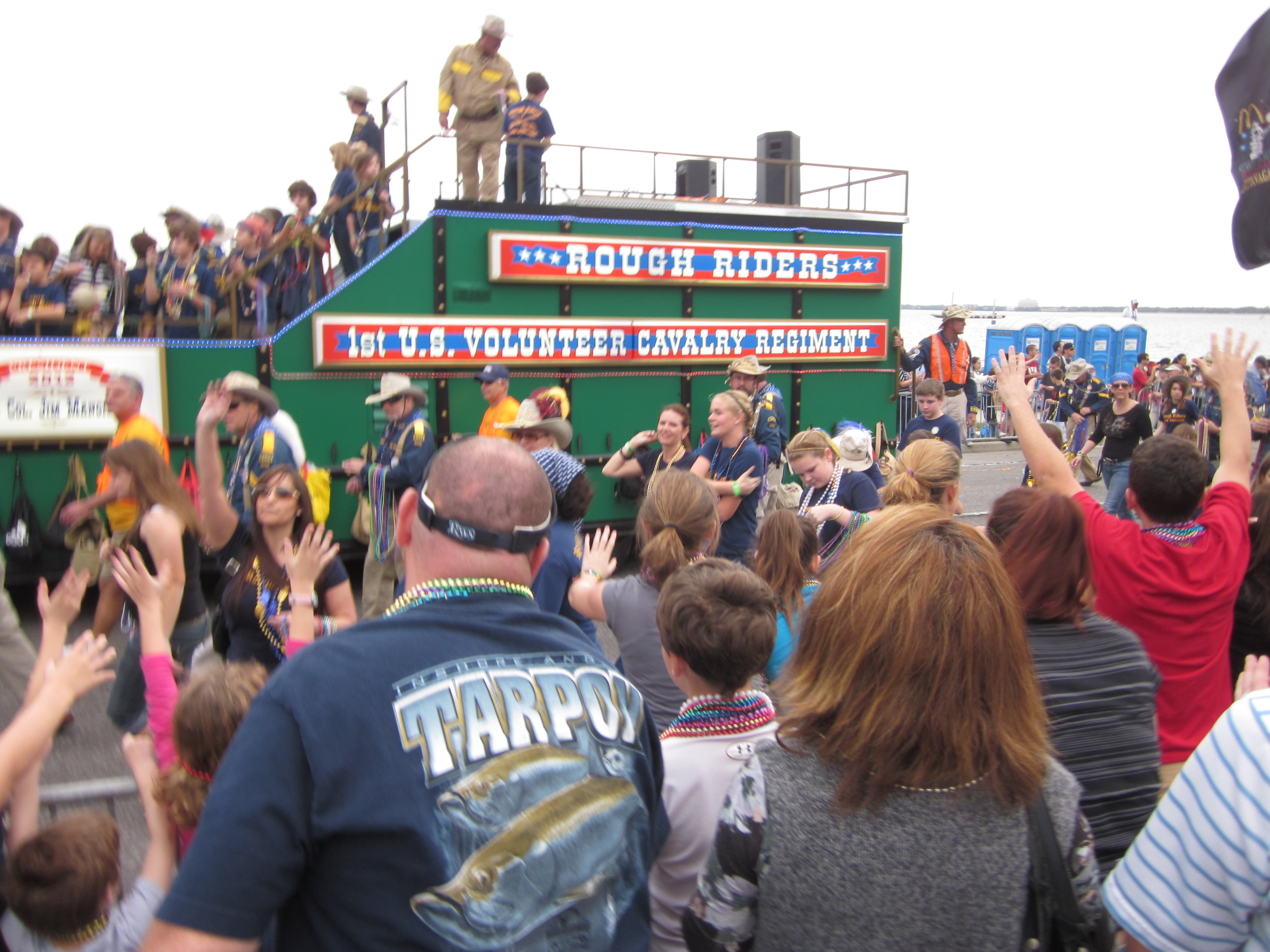 With more than 103 elaborate floats, five marching bands and over 50 distinct Krewes, the parade begins at Bay to Bay and Bayshore Blvd. It continues along Bayshore Blvd. to Brorein St., turns east on Brorein St., then north on Ashley Dr. The parade ends at Cass St. & Ashley Dr. This event is free to the public. Reserved bleacher seating is available.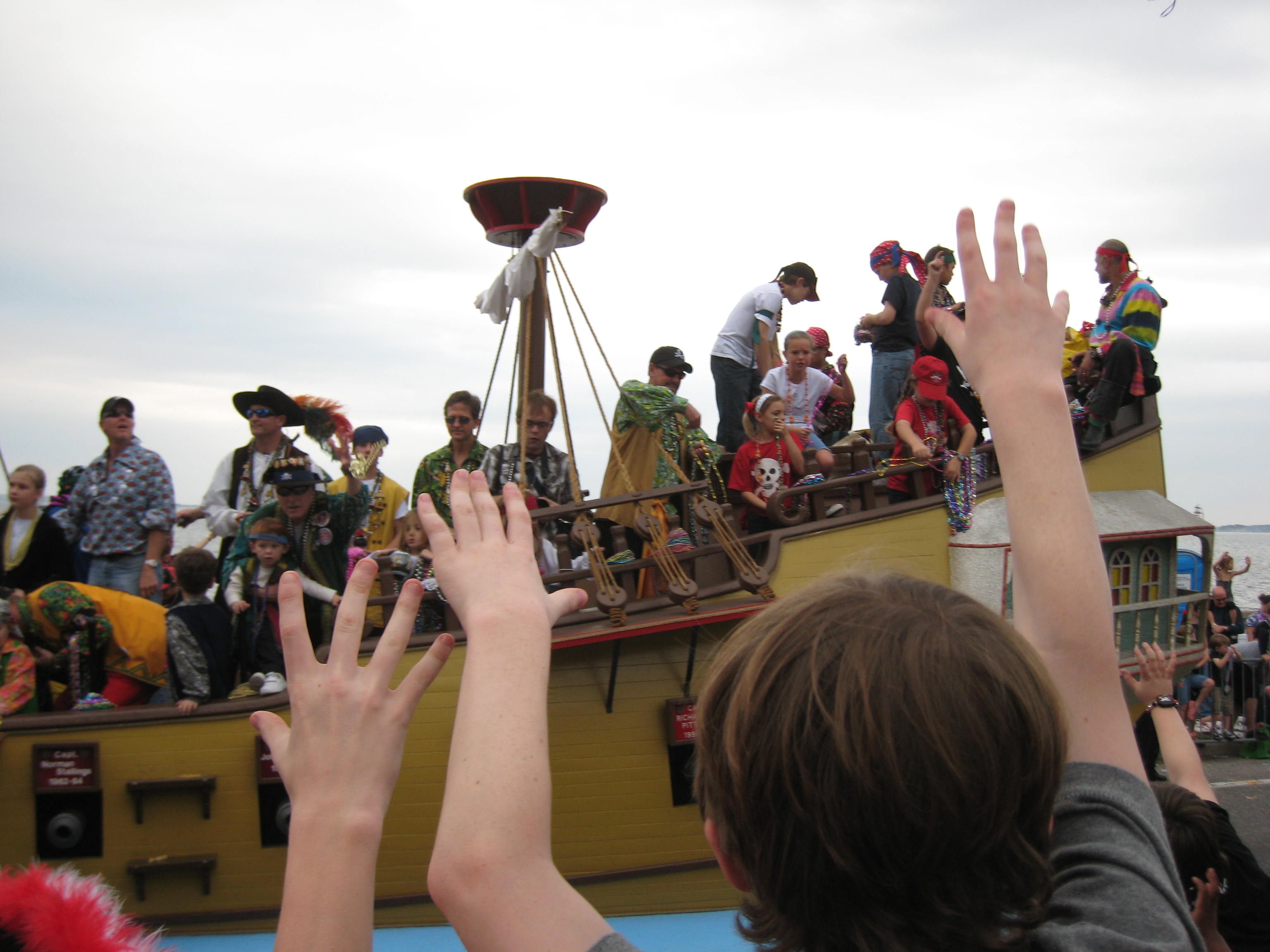 Fast facts about Gasparilla:
* Parade began in 1904
* The parade along Bayshore Boulevard in Tampa attracts about 500,000 people every year and is one of the largest in the country
* The legend of Jose Gaspar: a mythical Spanish pirate, "the last of the Buccaneers," reportedly terrorized the waters off West Florida during the late 18th and early 19th centuries. Gaspar supposedly left a fortune in buried treasure somewhere along the coast near Tampa Bay, but it's never been found.
* Ye Mystic Krewe is the first and largest krewe of Gasparilla. There are more than 70 different krewes who promote local history, heritage and community service to all-women krewes. Each krewe has its own motto and dress code for Gasparilla.
* Some Gasparilla krewes spend $10K-$20K on beads to wear themselves and throw during the parade. The value of all the beads used during the parade is about $1 million.
* Gasparilla is a season in Tampa Bay. After the parades there is a music festival, a film festival, an arts festival and a distance run