Fred Howard Park and Beach
Posted by Jenni Booth on Tuesday, March 9, 2021 at 12:08 PM
By Jenni Booth / March 9, 2021
Comment
Fred Howard Park and Beach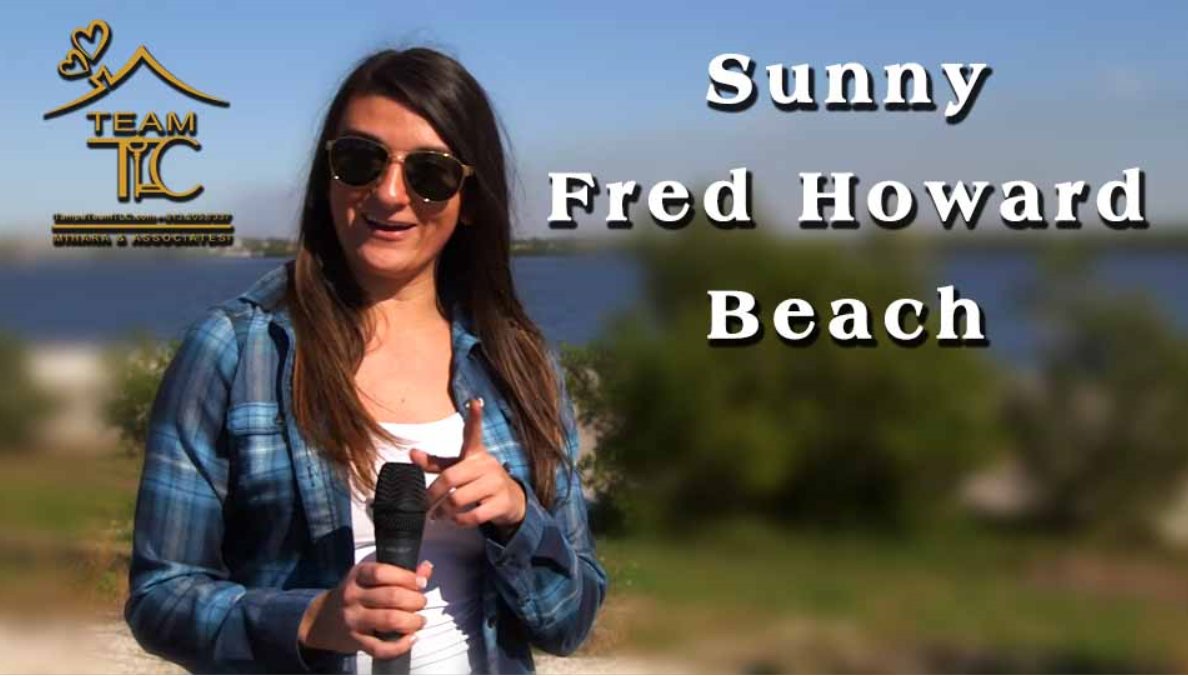 Video: https://youtu.be/8gT4d8GVWcA
Hi there my name is Roza Vahedi and I'm a realtor with Team TLC Mihara and Associates. I wanted to show you Fred Howard Beach because this is one of the best spots in my town that I would love to tell you more about and if you followed me this way I'll show you more.
So I live exactly 10 miles from this park, Fred Howard Beach, and I like to bike and roller blade up here sometimes. And what's great about this place is also that you can rent the kayaks, the canoes.
You also have some parks at the end of the drive here where you can rent spaces and you can have parties, it's great for kids. You can bring your animals to that part of the park but past here, you're unfortunately not allowed to bring dogs on the beach but it is a beautiful beach and it's great out here.