Day trips from Tampa
Posted by Lisa Carroll on Wednesday, November 16, 2022 at 1:58:20 PM
By Lisa Carroll / November 16, 2022
Comment
It's our favorite time of year: Florida winter! No need for heavy coats and ice scrapers here. We are celebrating sunshine and beautiful temperatures.
The temperature is generally a little cooler (highs in the 60s and 70s) with lower humidity during Florida winter (November to March). So it's a great time to jump in your car for a mini road trip.
Here are 10 day trips within 100 miles of downtown Tampa (for reference: leaving from The Straz). So for less than a tank of gas you can explore these fun places including a plantation, museum, winery and natural springs.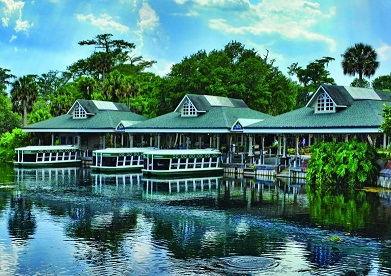 Silver Springs State Park
Location: 100 miles north of Tampa in Silver Springs
Estimated 1-way drive time: 2 hours
Silver Springs State Park is home to one of America's largest springs and features glass-bottom boat tours in the crystal-clear waters. The 4,000-acre park, located just outside of Ocala, is home to the 5-mile Silver River and many beautiful gardens. There are opportunities for kayaking, camping, hiking and more. Our favorite thing to do at the park is the glass bottom boat ride. How many places can you do that! The glass floor of the boat allows you to see the beautiful wildlife under the water. Boat tours are less than $25. The park also has canoe, kayak and paddle board rentals. Entrance fee is $8 per person. Museum and vessel launch additional.
Silver Springs State Park also has two restaurants onsite, so you don't need to worry about packing a lunch for this Tampa day trip. And the Silver River Museum is a quick, fun way to learn about the area. On select Saturdays the Cracker Village is open for tours, allowing visitors to tour a recreated 19th century pioneer settlement.
Keel Farms
Location: 20 miles east of Tampa in Plant City
Estimated 1-way drive time: 30 minutes
Keel Farms (also known as the Keel and Curley Winery) is a great trip to enjoy the outdoors. The farm was started in 1981 as a small nursery but has grown to you-pick blueberries, a winery, a craft brewery and even farm animals.
The farm is kid and dog friendly. Some of our favorite activities include the locally-sourced restaurant, the tasting room with cider, craft beer and wine, and the animals: goats, chickens and pigs.
Bok Tower Gardens
Location: 70 miles east of Tampa in Lake Wales
Estimated 1-way drive time: 1 hour and 20 minutes
This is one of our favorite weekend destinations. Bok Tower Gardens is beautiful this time of year with more than 250 acres of botanical gardens and foliage. The centerpiece of the gardens is the famous Singing Tower, which houses a carillon, a bronzed instrument of at least 23 tuned bells in chromatic series. The bells are "hung dead" meaning that the bells do not swing, only the clappers move. The instrument is fully mechanical (there are no electronics). A bell concert is given at 1pm and 3pm daily as well as other specially planned events.
There is an on-site café as well as El Retiro, a historic mansion open for tours each day but Mondays. There is also the Hammock Hollow Children's Garden. There are multiple spots for picnics with lots of shade trees as well. Admission is $17 adults, $5 children 5-12.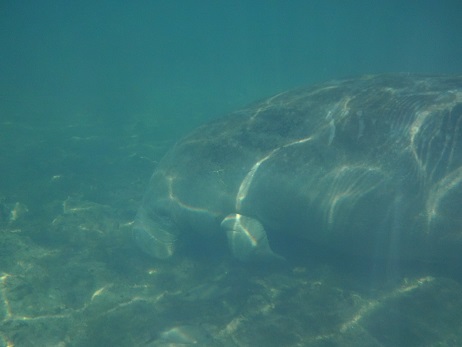 Crystal River
Location: 80 miles north of Tampa in Citrus County
Estimated 1-way drive time: 1 hour and 15 minutes
Have you ever wanted to swim with manatees? You can at Crystal River! In fact Citrus County is the only place in the United States where people can legally swim with wild manatees in their natural habitat.
Florida manatees winter around Crystal River. This is where these herbivores will stay from November through March, spending much of their time munching on sea grass and other vegetation. Why Crystal River? The manatees love warm waters of Crystal River and Kings Bay, which average 72 degrees thanks to their shallow nature (manatees can't tolerate water temperatures when they dip below 68 degrees). The Crystal River area is considered the largest natural winter refuge in the world for manatees and is comprised of 70 springs, including Three Sisters Springs, where between 400 and 500 manatees have been sighted during the winter in recent years thanks to its ample vegetation and temperate waters. There are many companies where you can snorkel/swim with manatees or take canoe and kayak trips.
Westgate River Ranch Resort & Rodeo
Location: 90 miles west of Tampa in River Ranch
Estimated 1-way drive time: 1 hour and 45 minutes
Westgate River Ranch Resort & Rodeo is the largest dude ranch east of Mississippi. A day trip to Westgate River Ranch has many outdoor activities including horseback/pony riding, archery, miniature golf, petting farm, bungee jumping, trap and skeet shooting, fishing and more! You can also consider turning your day trip into a weekend getaway. They have a variety of accommodations include glamping, cabins and a lodge and several restaurants. The Westgate Rodeo takes place every Saturday night and includes bull riding, barrel racing and trick riding.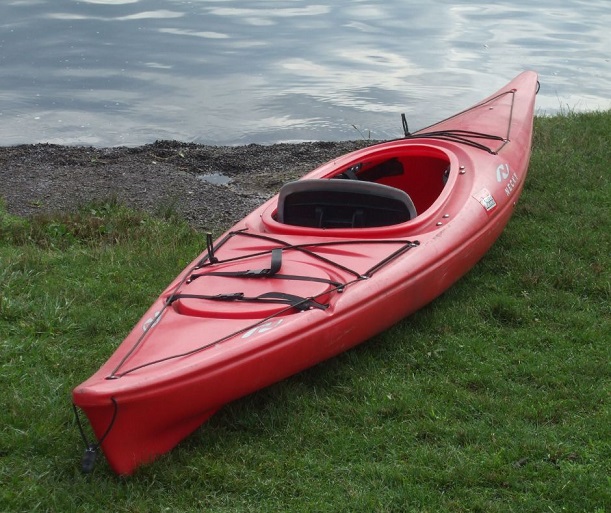 Rainbow Springs State Park
Location: 95 miles north of Tampa in Dunnellon
Estimated 1-way drive time: 1 hour and 45 minutes
The sapphire blue water at Rainbow Springs has been a favorite destination for us. The springs stays 72 degrees year round. It's one of Florida largest springs. There is also opportunities for tubing, snorkeling, fishing, paddling, hiking and camping. There are several local companies for renting equipment but there are also rentals of tubes (seasonally), kayaks and canoes at the park itself. The park will even shuttle you to the entrance of the Rainbow River so you end your float within walking distance of your car.
Albin Polasek Museum and Sculpture Gardens
Location: 90 miles northeast in Winter Park
Estimated 1-way drive time: 1 hour and 30 minutes
Albin Polasek is a Czech-born sculptor who brought his artistic talents to the south. His home, studio, chapel and gardens are now open for tours. There are also rotating exhibits to explore. The grounds are lovely with plants, flowers and towering trees and there are many spots to plop down for a picnic lunch.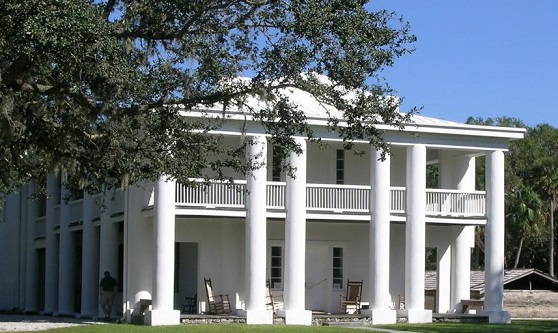 Gamble Plantation State Historic Park
Location: 45 miles south of Tampa in Ellenton
Estimated 1-way drive time: 45 minutes
As the only surviving plantation house in southern Florida, a trip to Gamble Plantation State Historic Park is a great day trip for history buffs. This antebellum home was owned by Judah P. Benjamin, the Secretary of State of the Confederacy. Tours are available six times a day (open Thursday through Monday) and there are picnic tables for a scenic lunch. No entrance fee. Tours are $6.
Edison and Ford Winter Estates
Location: 130 miles south of Tampa in Fort Myers
Estimated 1-way drive time: 2 hours
As implied by the name, the Edison and Ford Winter Estates once belonged to two of the most influential businessmen: Thomas Edison and Henry Ford. The men made enough money with their inventions to buy themselves winter homes! Today these homes have been transformed into a historical museum, botanical garden and research laboratory. There are self-guided tours as well as guided tours, automobile tours, garden tours and special events.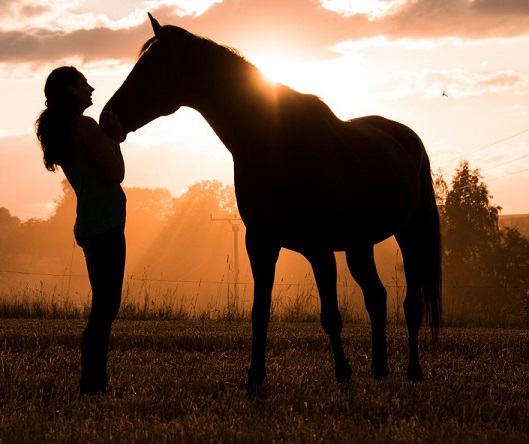 Gypsy Gold Horse Farm
Location: 85 miles north in Ocala
Estimated 1-way drive time: 1 hour and 20 minutes
Horse lovers this is for you. Every Wednesday, Friday, and Saturday, you can take a 2 hour tour of this 40-acre farm. Cost is $45. The owners will tell you the colorful history of the majestic Gypsy Vanner horses and the farm. There are opportunities to get a photo with the beautiful creatures. And you are welcome to bring your own horse treats or carrots! There is also a 1 hour tour for $25.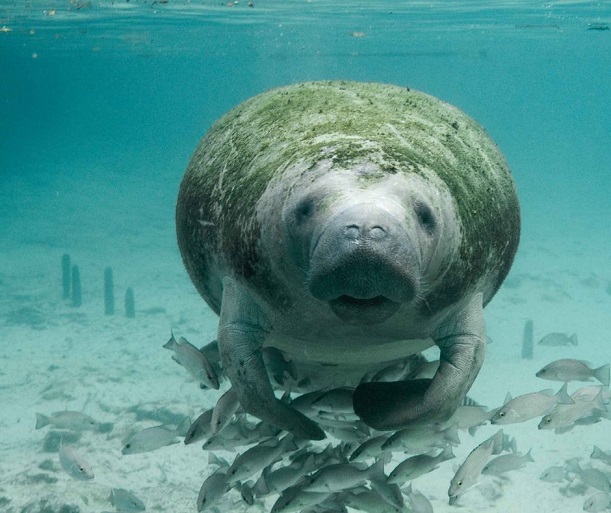 BONUS:
TECO Manatee Viewing Center
Location: 20 miles south of Tampa in Apollo Beach
Estimated 1-way drive time: 30 minutes
This is a must do for residents and visitors in the winter. Pick a cold day and head over to view the manatees at the Tampa Electric power plant. It was one of our favorite day trips when my kids were little. We went recently on a cold Saturday morning and there were probably 200 manatees, including some babies, in the inlet. The mantees love warm water! The Big Bend Power Station circulates water from Tampa Bay for cooling, then sends the water flowing clean and warm back into the bay. The discharge canal is a state and federally designated manatee sanctuary that provides critical protection from the cold for manatees. There is a boardwalk, part of the Great Florida Birding Trail, where you'll see a variety of native coastal plants and trees, as well as wildlife. And at the end: the manatee viewing platform. There's also a stingray touch tank, additional trails including a 50-foot wildlife observation tower and Southshore Cafe. Best of all, the viewing center is free!
Photos: Florida State Parks