Cost of living in Florida
Posted by Jenni Booth on Monday, August 16, 2021 at 11:25 AM
By Jenni Booth / August 16, 2021
Comment
Considering a move to the Tampa Bay area? How much will it cost to live here?
Watch video here: https://youtu.be/Pqn2fZoJJbI
According to salary.com, the average cost of living in Florida is 91% less than San Francisco, 86% less than New York City, 61% less than Washington DC, 57% less than Boston and 20% less than Chicago. Even compared to Miami we are 17% cheaper.
For a breakdown, if you are moving from the Tri-State area or New England, the cost of living is almost 40% less in the Tampa Bay area when calculating rent and food. This means that if you earned $6K a month in New York, you'd only need to earn $3800 to live the same lifestyle here in Tampa Bay.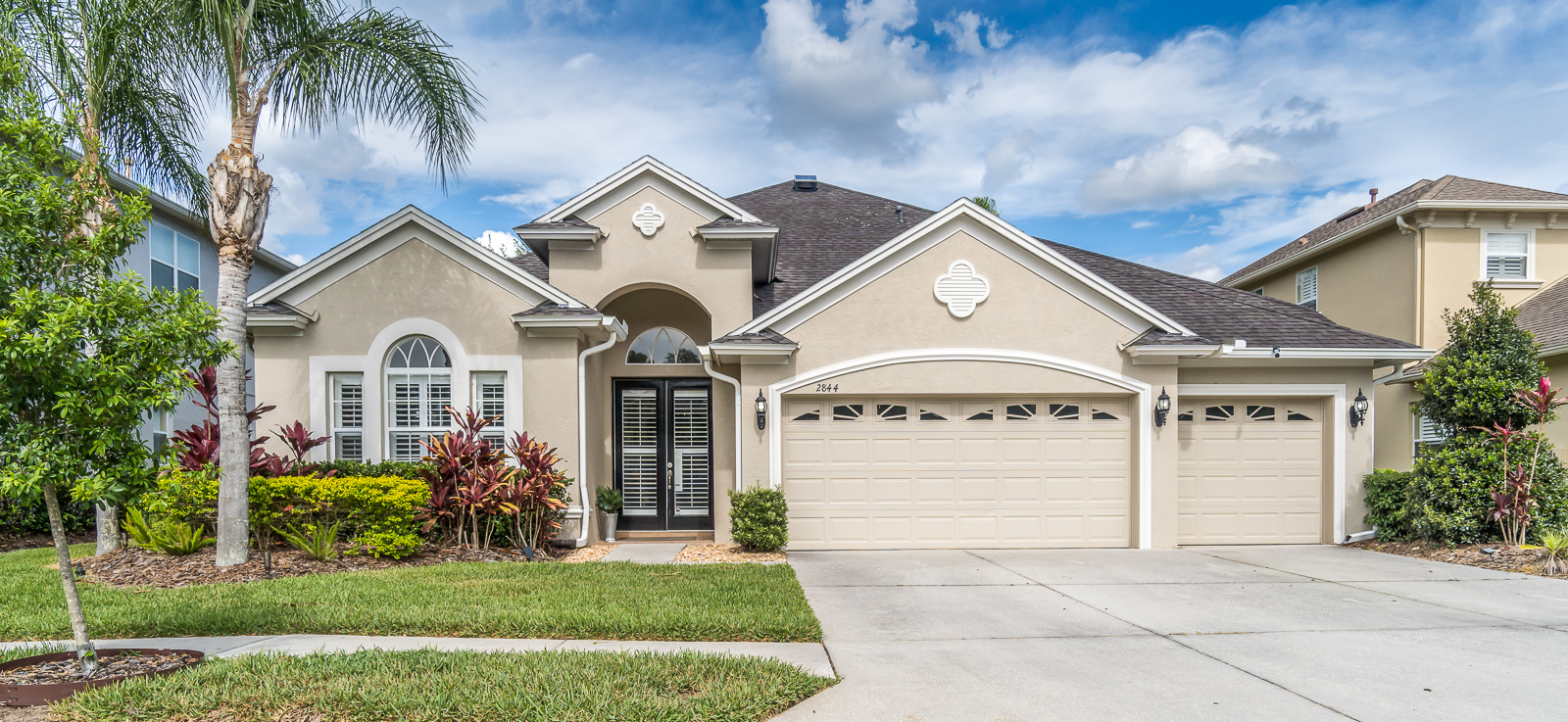 For California, the difference isn't as great around 22%. But real estate (and rent) is roughly 42 percent lower in the Tampa Bay area compared to Los Angeles.
Income
The average US income is around $31K per adult according to the US census. The average income in Florida is around $28K per adult. The Tampa area is slightly higher at $29K. The median household income in the Tampa Bay area (2 working adults) is around $55K.
But the most important thing relating to income while living in Florida is NO STATE INCOME TAX. That's right. You keep more of your paycheck with no state income tax. If you are coming from a state like New York (between 4-8%), New Jersey (11%), Massachusetts (5%) or California (up to 12%) that is a BIG savings!
Florida does have a state sales tax (6%) and counties in the Tampa Bay area have additional sales taxes. The added rate in Hillsborough County is 2.5%, Pasco 1%, Pinellas 1% and Hernando .5%. This means that if you spend $100 at a restaurant in Hillsborough County you will pay $8.50 in taxes while in Pasco and Pinellas you would pay $7.
Place to Live
Now you'll need a place to live when you move, right? The average rent in the Tampa Bay area is around $1K/month for a 1 bedroom. Rent increases around $300/month per bedroom. Of course you also have to factor in location to beaches, downtown, airport and certain schools when comparing rent.
The cost of rent for apartments in the Tampa Bay Area is climbing at a faster rate than many other parts of the country. St. Petersburg had the fourth highest rental rate increase for a one-bedroom apartment last year - nearly 20 percent to $1,500 according to the 2020 Rent Report released by the Apartment Guide.
What if you want to buy? The median listing price for a home in the Tampa Bay area in January 2020 was $280K (that's a 5.7% increase from the previous year according to Realtor.com). The Tampa Bay area is comprised of 4 counties – Hillsborough, Pasco, Pinellas and Hernando – with the main cities in the area Tampa, St. Petersburg, Clearwater, Brandon and Spring Hill.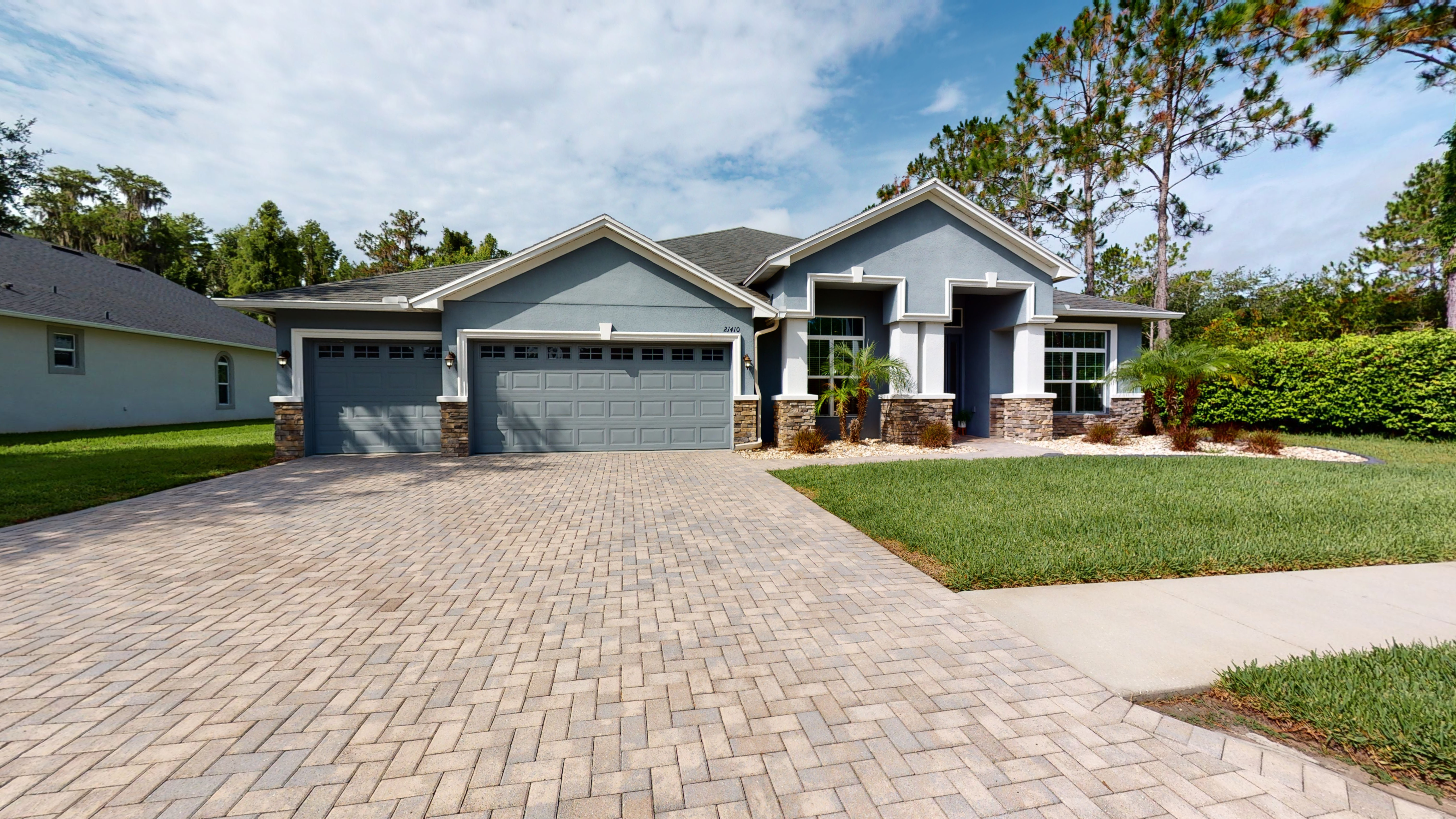 Now what will your money buy you?
A 1-bedroom beachfront condo can be had for around $300K
A small 3-bedroom in historic Seminole Heights start around $215K
A 3-bedroom home in many non-waterfront areas of the TB area start around $300K and can go up to $600K depending on the community and location.
A 4-bedroom lakefront home in Land O Lakes can range from $550K to more than $1M.
The houses near downtown Tampa on Bayshore Drive or Davis Island start around $1M.
So as you can see, you can get something small for $215K but the location might not have the best schools or be close to downtown office space.
Property taxes is one area that the state and local governments make up for the lack of a state income tax. The property tax in Florida is 1-1.5%.
For example on a $200K home, your property tax in Hillsborough County would be around $2300. A $400K home, your property taxes would be approximately $4500. Each county varies slightly with Pasco County property taxes lower than Hillsborough and Pinellas.
To check property taxes for a specific address:
Hillsborough County - https://gis.hcpafl.org/propertysearch/TaxEstimator.aspx#/nav/Search ​
Pinellas County - https://www.pcpao.org/taxEst.php ​
Pasco County - https://search.pascopa.com/
Hernando County - https://www.hernandopa-fl.us/TaxEstimator/
When calculating your property tax, make sure you account for CDD fees. What is a CDD? Check out our video linked below to learn about CDD and HOA fees.
Insurance
Another factor in buying in Florida is homeowners insurance and whether you need to have flood insurance. On average, Floridians pay $1900/year for homeowners insurance. This is one of the highest insurance rates in the country.
If your house is in a flood zone, your homeowners insurance will likely be higher. Check flood zone maps here:
Flood maps:
Hillsborough - https://www.hillsboroughcounty.org/en/residents/property-owners-and-renters/homeowners-and-neighborhoods/find-my-flood-zone#/
Pasco - https://www.pascocountyfl.net/3768/Flood-Insurance-Rate-Maps
Pinellas - http://pinellascounty.org/flooding/maps.htm
Hernando – https://www.hernandocounty.us/departments/departments-n-z/zoning/floodplain-information
Car insurance in the Tampa Bay average is a little costlier than other areas of the country as well. According to carinsurance.com, the average cost of car insurance in Florida is $180 a month ($2,162 a year) for a 30-year-old driver with full coverage. That's $33 more than the national monthly average.
Utilities
Again, utilities tend to run higher than the national average probably because we are running the air conditioner most of the year! Florida residents pay an average $126 a month for electric based on information from the U.S. Energy Information Administration. That's 13% higher the national average. This will also be determined based on the size of your house. Obviously, the cost to cool a 1 bedroom place compared to a 4 bedroom place is substantial difference.
Other utilities to factor in include Internet ($50-$60 per month) and water (average $300/year).
Groceries
Publix is the Florida-based grocery store and the standard for grocery shopping here. A Publix can be found within a few miles of most major neighborhoods. There are also low-cost competitors like Winn Dixie, Aldi and Walmart. As well has specialty stores like Whole Foods and Sprouts.
We find that on average, depending on the size of your family, groceries run between $150-$250 a week. A family of 3 is probably on the lower end of that while a family of 5 with growing teens may exceed that. And you also have to figure in how much you go out to eat or get takeout. According to salary.com, the cost of food in Florida is 11% below the national average.
Childcare
Based on the state average, child care for a child up to 3 years could cost $8700 per year. Florida, is ranked No. 32 in annual cost of child care in the U.S. Florida does have a Voluntary pre-K program for children starting at age 4. This means that a child attending an approved preschool or daycare program can attend for free or at a reduced cost (if staying longer than a 3 hour school day).
Crime
According to NeighborhoodScout.com, the Tampa Bay area has 26 percent less crime than the average large US city. In fact, the crime rate has declined in the Tampa Bay area as a whole. According to the FBI, the rate of crime in Tampa is slightly higher than the average in Florida.
Job growth
Tampa is at the top of the list in the state for job demand with a job growth rate at 2.25%, close to a full percent higher than the country's average at 1.59%. Future job growth over the next 10 years is predicted to be 42.7%, which is higher than the national average. In fact, WalletHub.com ranked Tampa as one of 2020's Fastest-Growing Cities in America. Tampa ranked 9th in terms of large-city growth.
Outdoor activities/weather
The weather is why we live here! On average Tampa has 246 days of sunshine. We have four official seasons but most Floridians will tell you we have summer and not-summer. In the summer, which runs from April through October, average temperatures will be above 85 with high humidity. June-July-August will typically be the hottest months with the average temperature above 90. But don't worry. We have air conditioning so you'll run from your air cooled home to your air cooled car to your air cooled office to the air cooled grocery store! Winter, or what we call "not summer" runs from November through March and temperatures average in the mid-60s with a rare freeze overnight.
In fact, Tampa is considered to have one of the most favorable climates in the country based on comfort and number of days with clear skies. We get an average of 50 inches of rain a year but absolutely NO SNOW. That's right. Sell the snowblower and give the snow shovel to your neighbor because the Tampa Bay area hasn't had a recordable amount of snowfall since 1977!
With all this beautiful weather there is lots of outdoor activities to enjoy. The Tampa Bay area has world-famous beaches – St. Pete Beach was recently named the top beach in the US by TripAdvisor. We have more than 50 golf courses, beautiful local parks, ZooTampa, the Florida Aquarium and Clearwater Marine Aquarium and Busch Gardens theme park. The Orlando theme parks are 90 minutes from downtown Tampa. And great news for Florida residents, most theme parks have discounted tickets or passes for Florida residents.
As of this year many residents are calling our area Champa Bay due to the successful sports teams. The Tampa Bay Lightning (NHL) won the Stanley Cup in 2020, the Tampa Bay Rays (MLB) were the American League Champions, the Tampa Bay Buccaneers (NFL) won the Super Bowl in 2021 and the Tampa Bay Rowdies (USL) were the Eastern Conference Champions. So lots of sports actions to keep you entertained.
Also
A few other things to consider if you are moving to Tampa Bay from New York or California ….
If you have a pool – and an average of 71 percent of homes sold last year did – you can use it the majority of the year. So no opening and closing of the pool for a few months of use. With the use of solar or gas heat in the pool, you really can enjoy your pool almost year-round.
If you have a boat – or don't want to own but use a boat club that is popular in the Sunshine State – you will get more use out of your water toys. There are many public boat ramps and Floridians enjoy year-round boating due to the relatively mild winter.
Outdoor landscaping expenses might be a little higher in Florida as you'll be tending to plants and grass year-round. Florida grass is generally much coarser than northern grass and during the summer months require weekly cutting. Speaking of maintenance, brick and vinyl-sided homes, popular in the northern states, are rare in Florida. Most Florida homes are stucco and require painting every few years.
So there you have it. We think Florida is a great place to live. No state income tax and more than 250 days of sunshine. If you are ready to live the Florida lifestyle, give us a call so we can start you home search.
Need to buy from afar? Check out this video on buying sight unseen:
https://youtu.be/Jb_eSooHw2k