CDD vs HOA | What is the difference?
Posted by Jenni Booth on Monday, March 1, 2021 at 2:14 PM
By Jenni Booth / March 1, 2021
Comment
So what is the difference between the CDD and an HOA?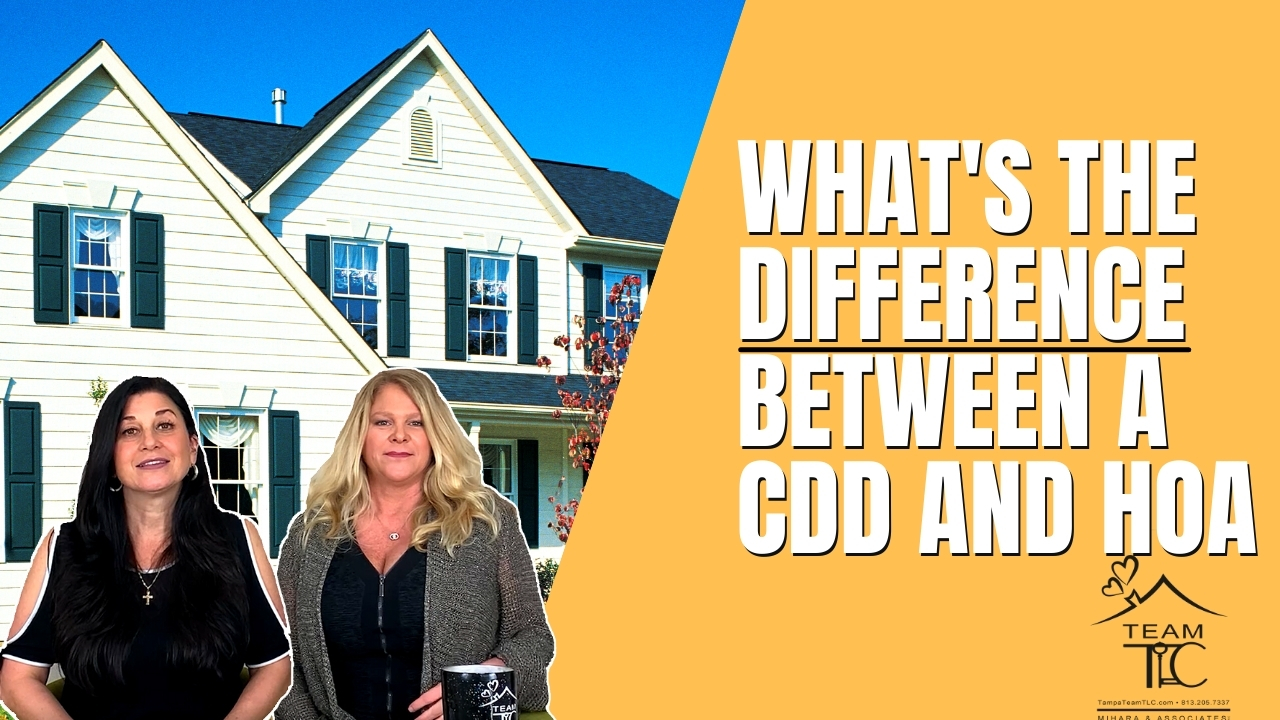 Watch video here: https://youtu.be/nSB0lastSPg
CDD stands for Community Development District. A CDD is a way in which the developer pays for infrastructure and community amenities, like the gym, pool, tennis courts, and playgrounds. It is a bond/loan taken from the state and passed out to the community homeowners based on the size of the home and lot. The CDD is paid in your property taxes so it isn't an additional bill you should expect. The CDD is used to maintain amenities so the more amenities offered, the larger the CDD bill will be.
HOA stands for Home Owners Association. The HOA is comprised of the homeowners within the community. There is a Board that holds monthly meetings to make decisions and enforce the documents of the HOA. The HOA can decide what color houses can be painted if you can park commercial vehicles in your driveway, what type of landscaping you can have, and more. They are meant to upkeep the standards of the community. They can vary from very strict (you can't fly a team sports flag and will get fined immediately) to very lax. HOA dues vary by community and is a separate bill from your mortgage that can be due monthly, quarterly or yearly.
The Tampa Bay area offers communities that have both a CDD and HOA (usually the master-planned communities) and some that only have an HOA. The Tampa Bay area also has a lot of homes that have neither a CDD or HOA. A community development district (CDD) is a local, special-purpose government framework authorized by Chapter 190 of the Florida Statutes as amended, and is an alternative to municipal incorporation for managing and financing infrastructure required to support the development of a community.
Tampa area relocation guides: https://www.tampateamtlc.com/blog/relocating-to-the-tampa-bay-area/