Buying A Vacation Rental Or A Second Home
Posted by Jenni Booth on Tuesday, March 9, 2021 at 11:37 AM
By Jenni Booth / March 9, 2021
Comment
Buying A Vacation Rental Or A Second Home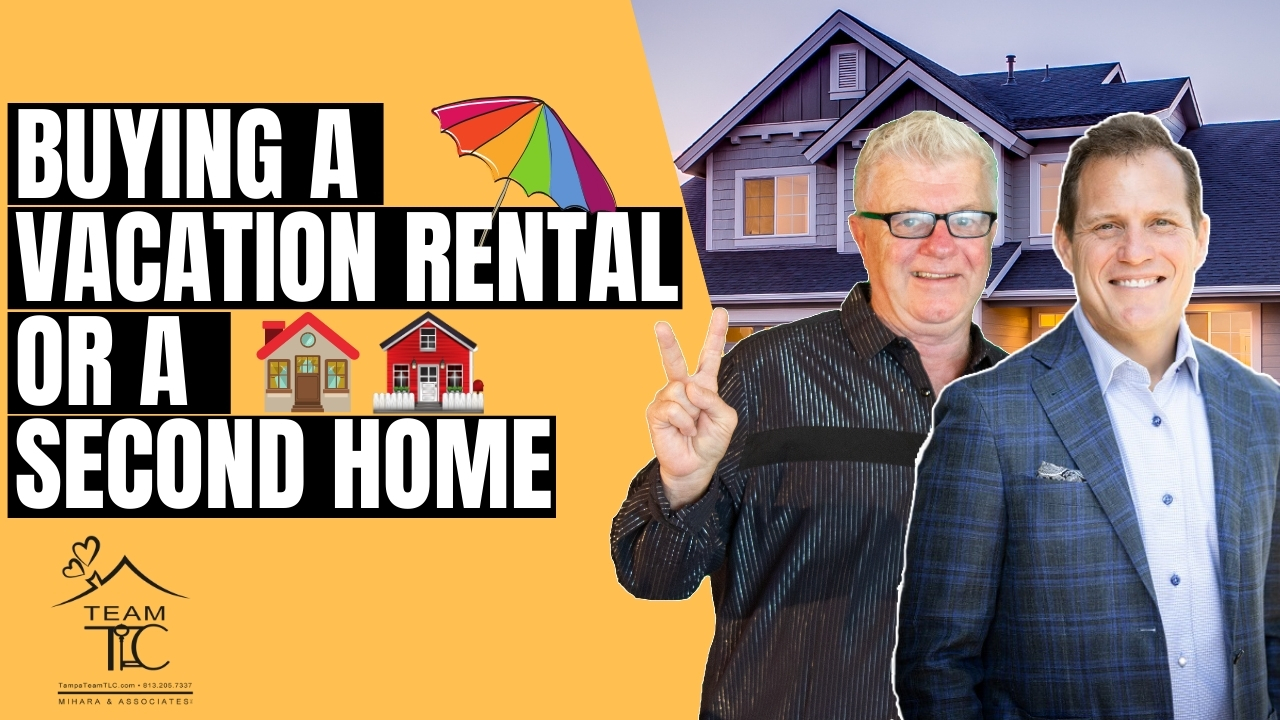 Video: https://youtu.be/8mQBQhdDa6Y
Tim Carroll with Team TLC in Tampa FL and Patrick Storch with The Mortgage Firm Tampa are here to give you some tips on buying a vacation rental or a second home in this competitive market.
So what's the difference between buying a vacation rental versus a second home? With a second home, you only have to live in the residence a certain number of days a year and then technically you could also rent it out for additional income. A second home you have to qualify for your current home as well as the home you want to buy. You'll also need a down payment, which is about 10 percent.
A vacation rental is a property you plan to rent exclusively. It takes more of a down payment (15 percent or more) and the interest rates are higher. But with a vacation rental, you can use the new income you generate on the rental property to help you qualify for the rental loan. A few things to consider on a second home or vacation home: interest rates are so you can enjoy a second home for less than you might think. But there are taxes to consider. The taxes are higher for a second home or vacation rental as it is not a homesteaded property in Florida.
Team TLC sells vacation homes in the Georgia mountains as well as beachside homes and rentals here in Tampa FL. Ready to invest in a second home or rental property? Call us to get started.