Keeping Pinellas County beaches beautiful
Posted by Lisa Carroll on Monday, July 25, 2022 at 9:30 AM
By Lisa Carroll / July 25, 2022
Comment
The Tampa Bay area is known for its world-class beaches. Clearwater Beach. St. Pete Beach. Caladesi Island. Fort Desoto. And right now there is a new patrol keeping those beaches in pristine condition. Its name is BeBot, an eco-friendly beach cleaning robot.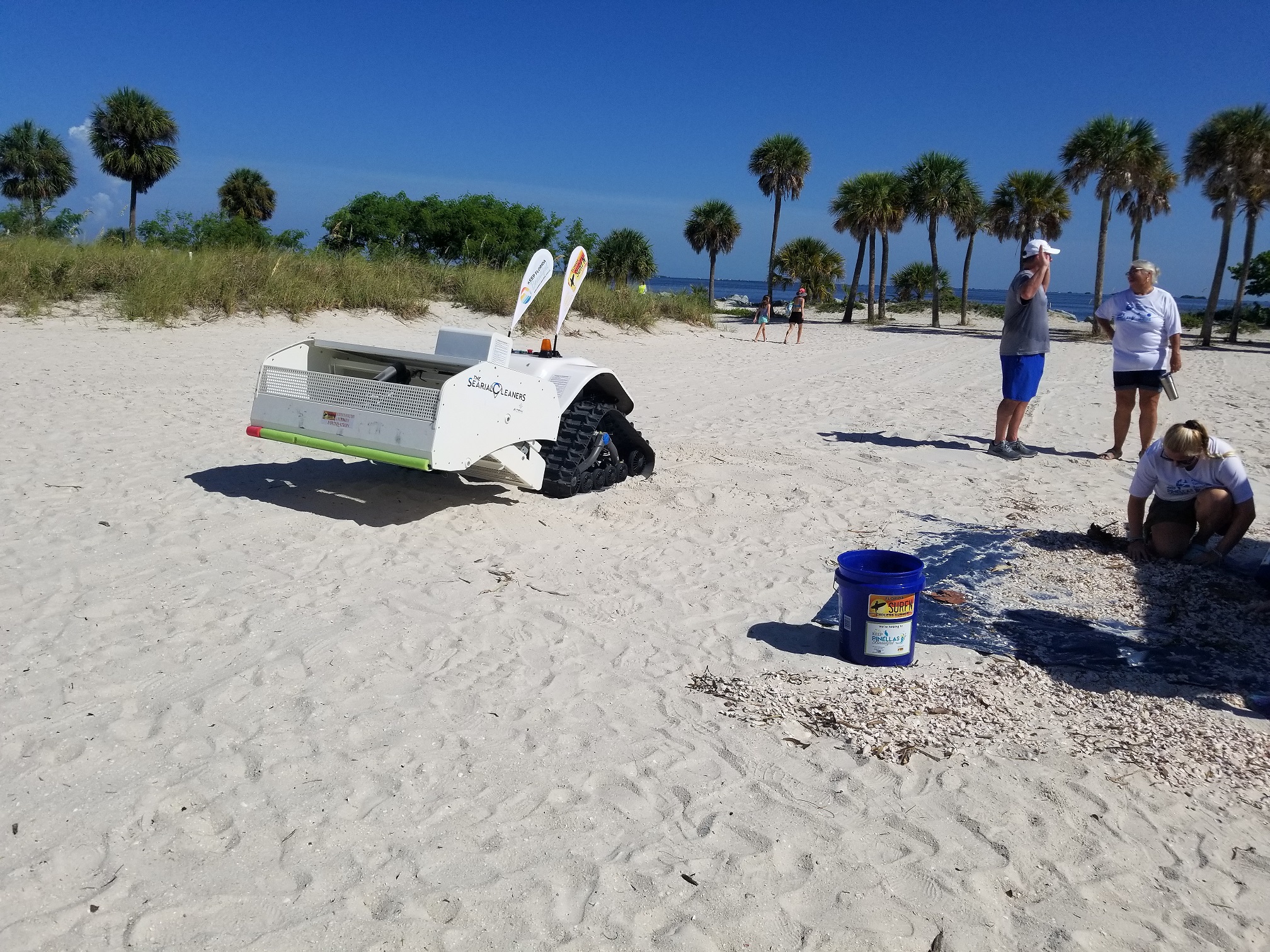 BeBot is a new solar-powered, beach-cleaning robot whose goal is to keep our beaches beautiful. The machine works by sifting through sand to remove debris, cigarette butts and other litter. BeBot can cover up to 28 miles of beaches in a single day and can collect up to 30 pounds of trash per hour.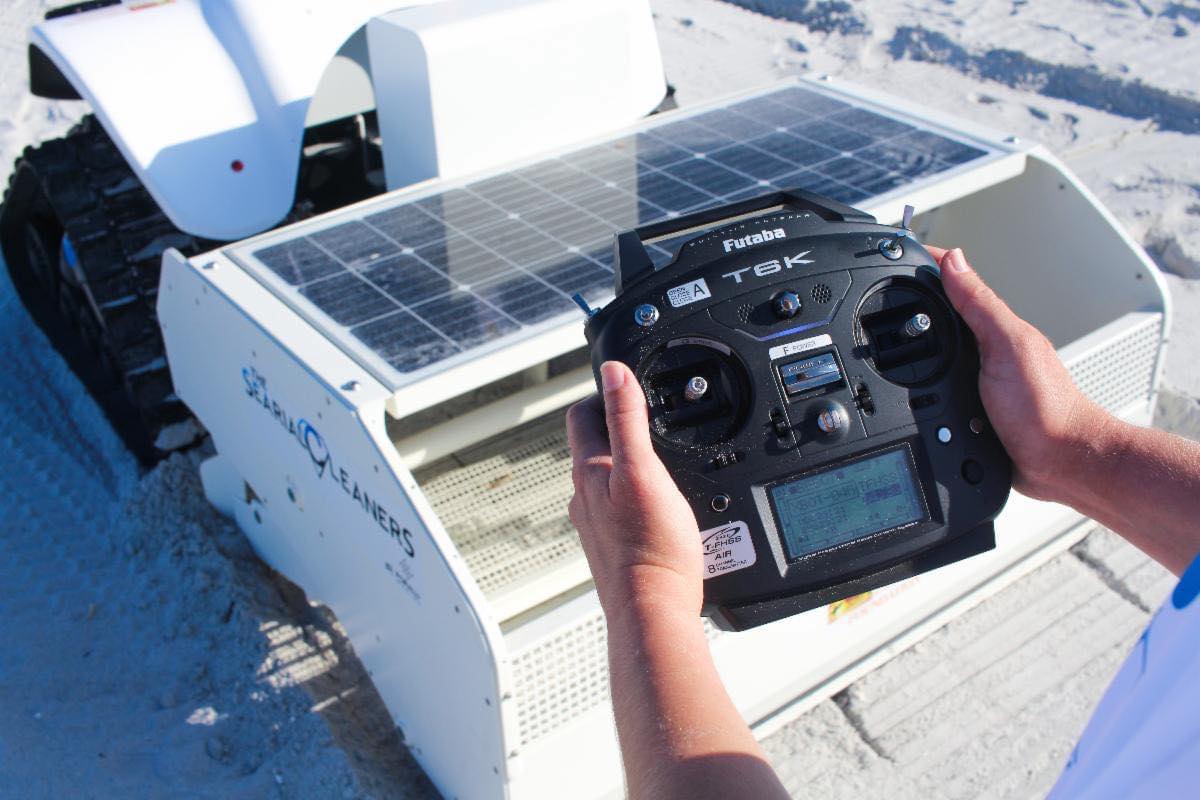 Overseen by Keep Pinellas Beautiful, BeBot will visit 14 locations in July, from Fred Howard Park to St. Pete Beach to Clearwater Beach. The robot will dig a few inches into the sand to extract litter and debris buried below the surface without harming the environment. Volunteers then sort through what is picked up and take out the shells and items meant to stay on the beach. They rest in thrown out.
The machine is operated by a remote control and is powered by battery and a solar panel. The BeBot, which is about the size of a beach umbrella and weighs 165 pounds, serves as a teaching tool to work alongside cleanup volunteers. This new technology is a unique way to captivate beachgoers' attention for an opportunity to educate them on litter prevention and waste reduction in honor of Plastic Free July.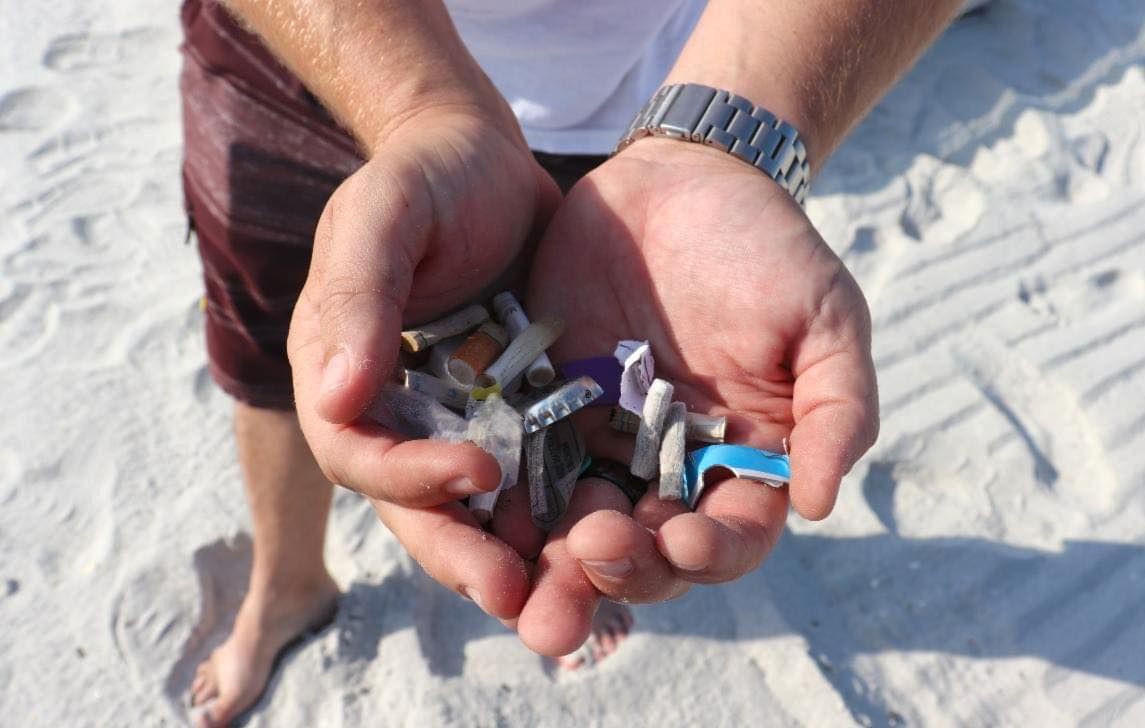 July's BeBot tour through Pinellas County is the first in the state. BeBot will then move to beaches in other parts of the state to help with cleanup. The beach cleaning robot, which cost more than $60,000, is funded in part by the purchase of "Endless Summer" Florida license plates. Proceeds from the plate benefit Surfing's Evolution and Preservation Foundation, which purchased the BeBot for the state.
So next time you're enjoying a sunny day at the beach, keep an eye out for BeBot. And help us keep our beaches clean by picking up any trash you see!
Remaining BeBot cleanup and demo days
Tarpon Springs Sunset Beach Cleanup and BeBot Demo – July 27th
Gandy Beach Cleanup and BeBot Demo – July 30th