Armature Works on the Hillsborough River
Posted by Jenni Booth on Wednesday, February 17, 2021 at 12:00 PM
By Jenni Booth / February 17, 2021
Comment
Great location! Great food options! And lots to do at Armature Works!
A once-dilapidated maintenance barn for TECO streetcars and trolleys more than a century ago, Armature Works is a fully restored mixed-use building that breathes new life into Tampa Heights and the Tampa Riverwalk area.
Located north of downtown Tampa on the Hillsborough River, the building has been reinvented as the Heights Public Market, a rooftop lounge, restaurants and public and private event space.
Heights Public Market is a food-lover's dream. The 22,000 sq-ft industrial market features an open floor plan with communal seating with walk-up restaurants showcasing the top chefs and restaurateurs in the Bay Area. Heights Public Market also includes a "Show + Tell" workshop that hosts an array of events such as cooking classes, wine tastings and pop-up dinners in collaboration with market tenants.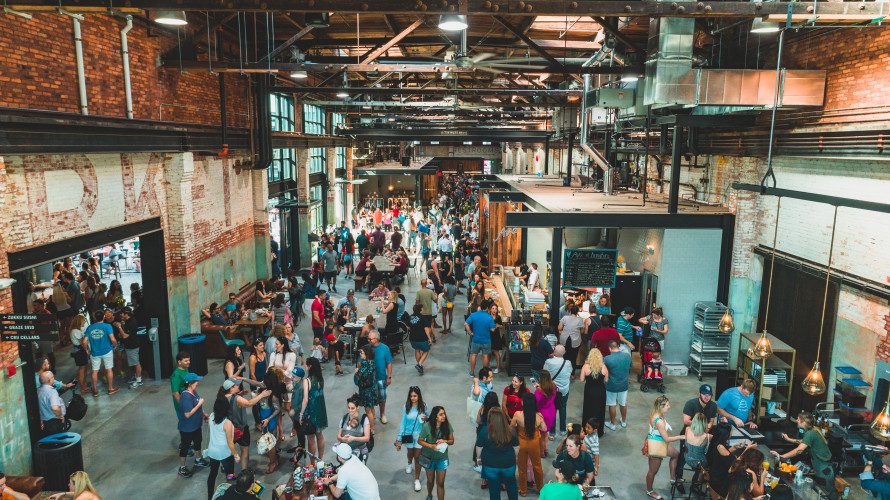 Amature Works includes M.Bird, a rooftop destination overlooking the river, as well as signature restaurants Steelbach and Oak & Ola.
The building's extensive renovation project focused on keeping the historical feel of the Tampa landmark with exposed brick, skylights, original windows and hard wood floors.
But it's not just a place to grab a bite to eat and catchup with friends. There are indoor and outdoor activities. They have a running club, yoga, the Heights Night Market (monthly) and special events. Check out the calendar here: https://www.armatureworks.com/calendar/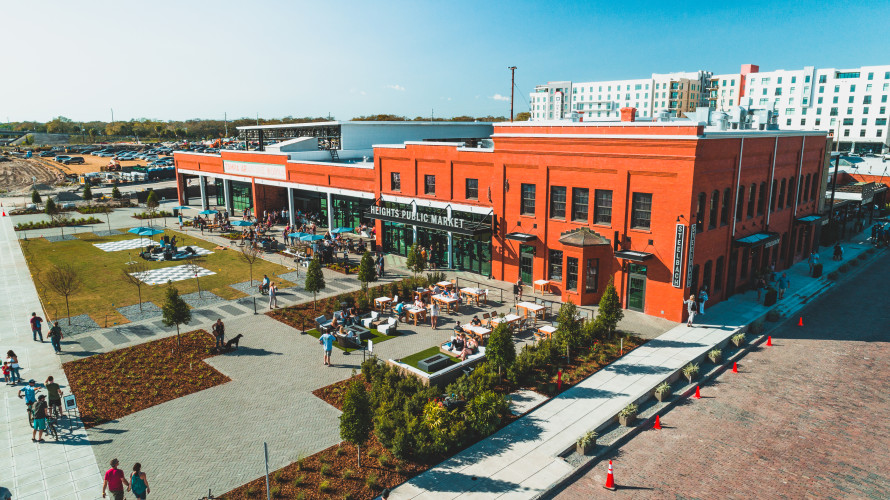 March's one-of-a-kind event is Figment, an aerial performance show on the Amature Works pier on March 5th and 6th. Guests must be 18 years old and up. Attendees have the option of adding on the Dinner & A Show ticket, which features a special 3-course dinner and specialty cocktail from Steelbach available exclusively to ticket holders. Dinner reservations may be made prior to or post show. COVID-19 precautions will be in place at this outdoor event including: mandatory masks while standing, social distanced tables and sanitizing stations. Additionally, all Armature Works staff and all performers will be required to wear masks. For tickets: https://www.eventbrite.com/o/aerial-dragons-entertainment-27406154515
Photos: www.visittampabay.com