8 reasons to move to Land O Lakes
Posted by Lisa Carroll on Monday, February 6, 2023 at 1:17:30 PM
By Lisa Carroll / February 6, 2023
Comment
8 Reasons to Move to Land O Lakes, FL
If you're considering moving to Florida - and thousands do every day! - one of the places that probably pops up on your map is Land O Lakes. Located in Pasco County just 20 miles north of downtown Tampa, Land O Lakes is known for its small-town feel, amazing weather, beautiful landscapes, resort-style communities and fabulous recreational opportunities.
If you're still not convinced relocating to Land O Lakes is the right choice, read on for our 8 reasons you should move to Land O Lakes.
Why Should You Move to Land O' Lakes?
Moving is a challenging process. You need to decide where you want to live, find a property that suits your needs and find a reliable relocation company, such as Three Movers. We definitely think Land O Lakes is worth a close look for your move for these 8 reasons:
No. 1: No hustle and bustle
One of the greatest benefits of living in Land O Lakes is that the small, rural city isn't filled with the commotion of downtown Tampa. Yes there is traffic. But you won't be sitting on an interstate for hours in Land O Lakes. Instead, it's a peaceful oasis chock-full of nature, ponds, lakes, wildlife, conservation areas and green spaces. There are endless opportunities for strolls in neighborhoods and area parks.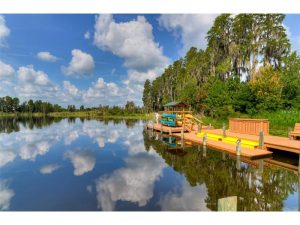 No. 2: Reasonable cost of living
You don't need to be wealthy to live comfortably in Land O Lakes. The cost of living here is similar to that of Tampa. Home prices in Land O Lakes range from townhouses starting in the $250s to single family homes from the $350s up to $1m. Most Land O Lakes residents own their homes. There is a mix of resort-style communities, gated communities, golf course communities, lakefront properties and houses on large lots of land.
Land O Lakes waterfront properties
Land O Lakes golf course properties
Land O Lakes gated communities
Land O Lakes properties with pool
Land O Lakes properties under $350K
Land O Lakes properties $350K-$450K
Land O Lakes properties $450K-$550K
Land O Lakes High zoned properties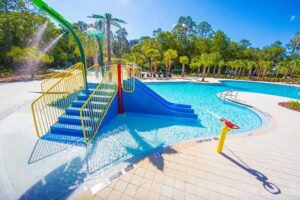 No. 3: Exceptional neighborhoods
We love our community and the neighborhoods are one of the main reasons. There are so many options. Whether you're looking for a middle or high-end community, new construction or even 55+ maintainance-free living, you'll find no shortage of options. Whether you are looking for a master-planned community, resort-style community or golf course or lakefront house, Land O Lakes has a community that will fit your needs. Check out Land O Lakes neighborhoods here
Some of the most popular Land O Lakes neighborhoods:
No. 4: Warm, pleasant climate
If you move to Land O Lakes, you can ditch your snow shovel. And you'll rarely even need a winter coat. In fact, the weather is one of the main reasons people relocate here. In January and February, technically the coldest months of the year, the average temperature is around 70, whereas the low is in the 50s. June, July and August are the hottest months of the year with higher humidity and average highs in the 90s. There are about 250 sunny days every year, which should be compelling enough to relocate to Land O Lakes from other colder regions.
Our favorite things to do in Land O Lakes FL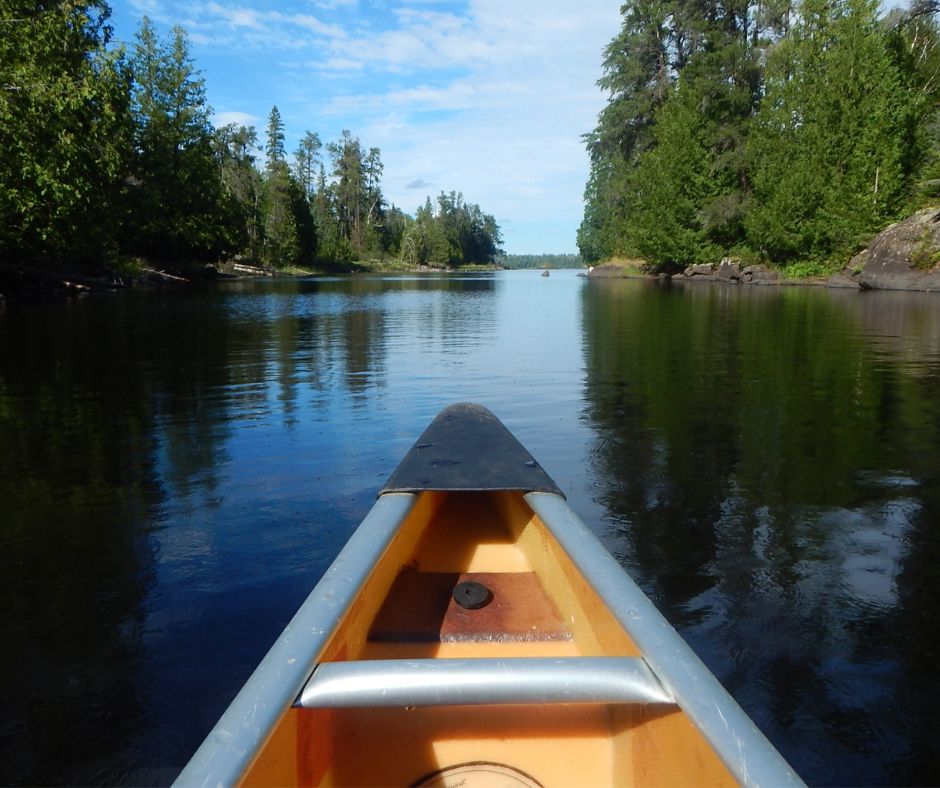 No. 5: Iconic Florida lifestyle
Florida residents enjoy amazing weather throughout the year. The citizens of Land O Lakes are no exception. Since the weather is so pleasant here, you have more opportunities to get out and explore and adopt the Florida lifestyle. Numerous natural springs, state and county parks, and world-class beaches are just half an hour away from Land O Lakes. Whether you want to sunbathe or play football surrounded by greenery, you'll easily be able to do so if you move here.
No. 6: Terrific education
When relocating, parents place a high priority on the educational opportunities for their children. If you're looking for high-quality schools in Florida, Land O Lakes won't let you down. The two high schools in Land O Lakes are both state-rated A schools. For higher education, the University of South Florida and University of Tampa are within 30 minutes of Land O Lakes.
Check out these videos on neighborhoods zoned to Land O Lakes's two A-rated high schools:
Neighborhoods that go to Land O Lakes High
Neighborhoods that go to Sunlake High
No. 7: Close to everything
While Land O Lakes is largely separated from the commotion of big city life, this doesn't mean you're too far away from the amenities you want. There are many opportunities for shopping, including the nearby Tampa Premium Outlets, restaurants, medical facilities, banks and more. You can easily commute to St. Petersburg, Clearwater and Tampa, including the international airports in Tampa and St. Pete/Clearwater.
No. 8: Tremendous investment potential
Even though the economy is still recovering from the pandemic, the real estate market is doing fine in Land O Lakes. There's lots of new construction since more and more people are migrating from larger cities to smaller communities, such as Land O Lakes. Interested in new construction in Land O Lakes? Take a look at some of the new communities here. If you're looking for investment opportunities, learn more about our Team TLC investment and property management division here
Land O Lakes Is Waiting
We don't think you will find a better place to move to in Florida than Land O Lakes. The combination of the low cost of living, a warm climate and peaceful communities promises a comfortable lifestyle. Need help with the moving process? Reach out so we can start your search.